Blog
Face Tracking
Face Tracking Software For Games To Immerse Players With AR
Face AR is an excellent tool to enhance games, add immersion and connect players in real-time. Let's explore how face tracking software for games helps users to socialize and have fun overlaying AR experiences right on their faces.

Alena Arsenova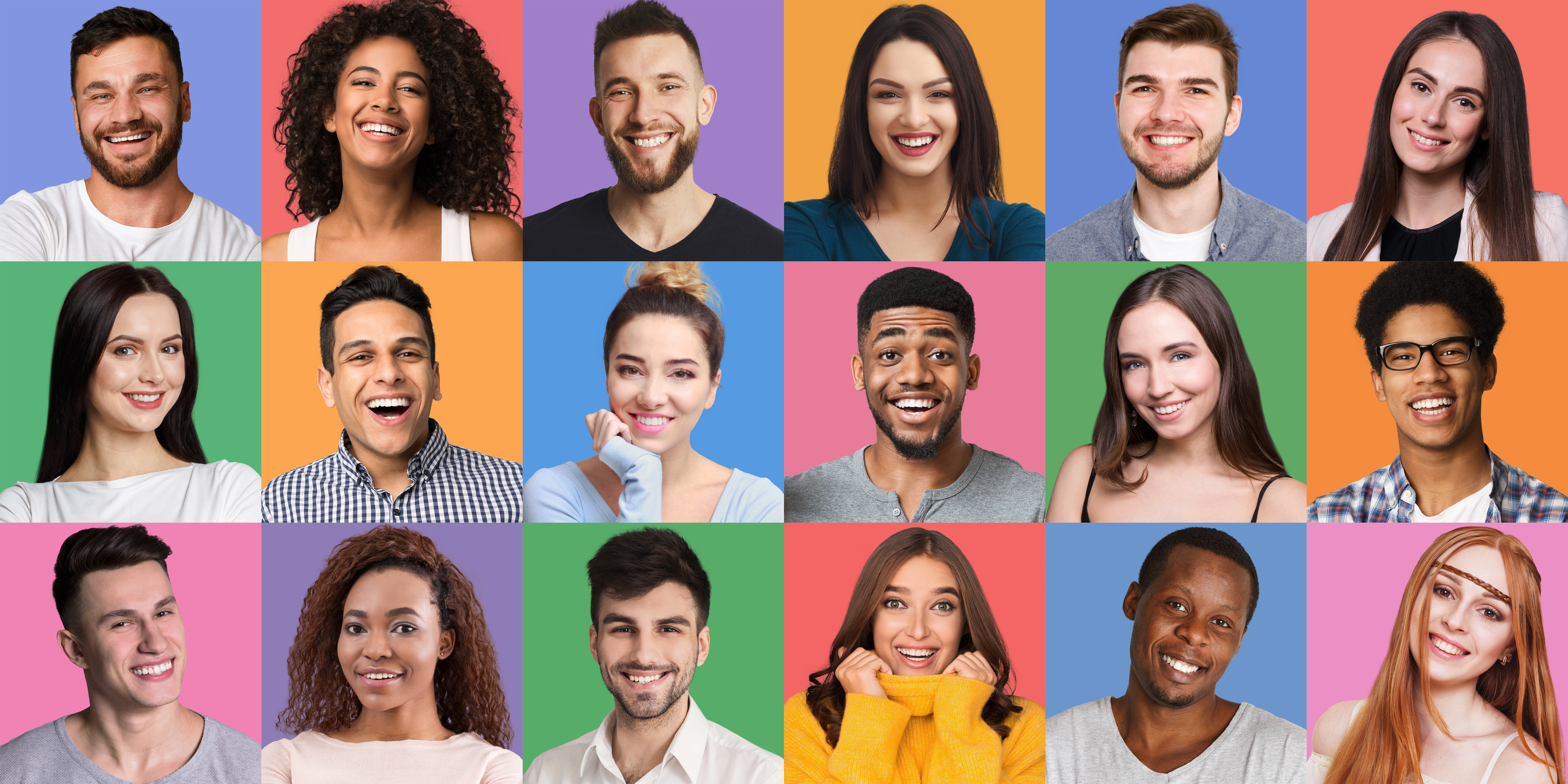 The recent survey found that 2/3 of Americans felt depressed or lonely on at least one of their past seven days because of the pandemic. Games have always helped us to cope with the boredom. Now, with group video chats where users can see each other while playing, games are going social, helping us to cope with isolation and a lack of communication.
Social games provide an opportunity to have fun together, hang up with friends or make new connections. And to make the in-game video chatting even more enjoyable, developers can integrate face tracking software that enables immersive AR experiences.
Adding face tracking to games
Banuba provides face tracking software for games that detects and tracks the face via the web or mobile camera. With video chats integrated as part of the game UI, it overlays augmented reality features on players in real-time.
Banuba face tracking demo video
Players can wear face filters or turn themselves into avatars. For other games like racing or simulators face tracking software allows players to control the gameplay using head turns or facial expression.
Our face tracking software easily integrates with video chat SDKs like Agora supporting iOS, Android, Web and Unity. It's optimized for mobile, ensuring quick load and smooth user experience, allowing developers to build cross-platform augmented reality games with amazing Face AR features.
Face AR experiences for immersive gaming
When it comes to augmented reality features and scenarios, face tracking software can bring a variety of them.
---
Face filters for games
Banuba face filter with morphing
Augmented reality filters allow players to 'dress-up' their face with visual effects, add virtual objects or beauty effects. Players can associate themselves with their favorite character by trying on his or her artifacts or even become a character themselves. The morphing features allow implementing exciting face transformations, giving users completely new faces.
---
Turning yourself into live avatar
Banuba avatar animation filter
When players don't want to show their real face in a video chat, they can show up as digital avatars. Our face tracking software allows animating avatars or full face masks that copy user facial expressions. Live 3D avatars help users to feel connected and human but maintain a sense of privacy.
---
Gameplay based on face tracking
Banuba game filter with "head_turn" trigger
Face tracking software can allow players to control the game using triggers. A trigger can be a facial expression like a mouth opened or eyes closed. The algorithms can detect and track the position of the head, eyesight (eye tracking) or even emotional expressions like happy or sad. Based on that, a variety of game scenarios can be implemented, from funny Face AR games to the healthy-focused eye or neck gymnastics.
---
Virtual background and Touch Up
Banuba face filter "background cut"
For the cases when you need to enhance the quality of video chat itself, face tracking software can bring virtual backgrounds that can hide whatever is behind the person or touch up filters that beautify the face and fix camera distortion. This way, users would feel more comfortable and eager to talk.
---
Also Read: Virtual Background For Video Conferencing To Improve Privacy and Add Fun
Social games empowered with Face AR
UpGames, a global publisher of social games, integrates face tracking software into their online poker game PokerUp to allow players to communicate in video chats and send video messages. The idea of social poker allows players to invite friends to the poker table using the benefits of a video chat with fun AR filters.
PokerUp screenshot from the App Store
Teatime games, an Icelandic-based mobile social game platform, was looking to enhance the racing game with AR video chat to bring players together online. By integrating our face tracking software, the game allows players to pick 'Game-faces' and wear them in real-time while playing. Users can communicate through the shared experience, feel connected and have fun with AR filters and live digital avatars.
Hyperspeed game overview, YouTube
Among other examples of social games where players can video meet, Bunch, integrates real-time video chats into its games – like Draw Party, Pool and Trivia Superhighway – making the in-game experience more fun and social. House party, more of a social network app rather than a game, brings people together on a live digital house party splitting rooms into video chats. Because of the isolation, the app instantly went viral earning over 2 million downloads worldwide within a week. WAVE combines several games like The Mafia, Room Escape, Drawing Quiz and shared YouTube watching, all based on real-time group video chatting.
Summing up
With social and physical distancing being a necessity for an indefinite time, there's a high potential for social games to boom during this period. Face AR provides amazing possibilities to enhance video chat experience and also add contextual information about the game or character.
Want to integrate face tracking software into your game? Get in touch for a free trial.
Top