Blog
User Engagement
Product Usage Metrics to Track in 2023
Creating a growth strategy and achieving business success is impossible without using suitable metrics and analytical insight. A product team should pay special attention to interaction with the solution combined with customer engagement: the common troubles they face, how satisfied they are with their customer journey, the features' usage frequency and popularity, and the overall behavior patterns. Product usage metrics help track it all. Let's review the top indicators you should track to make the proper decisions and drive business growth.

Banuba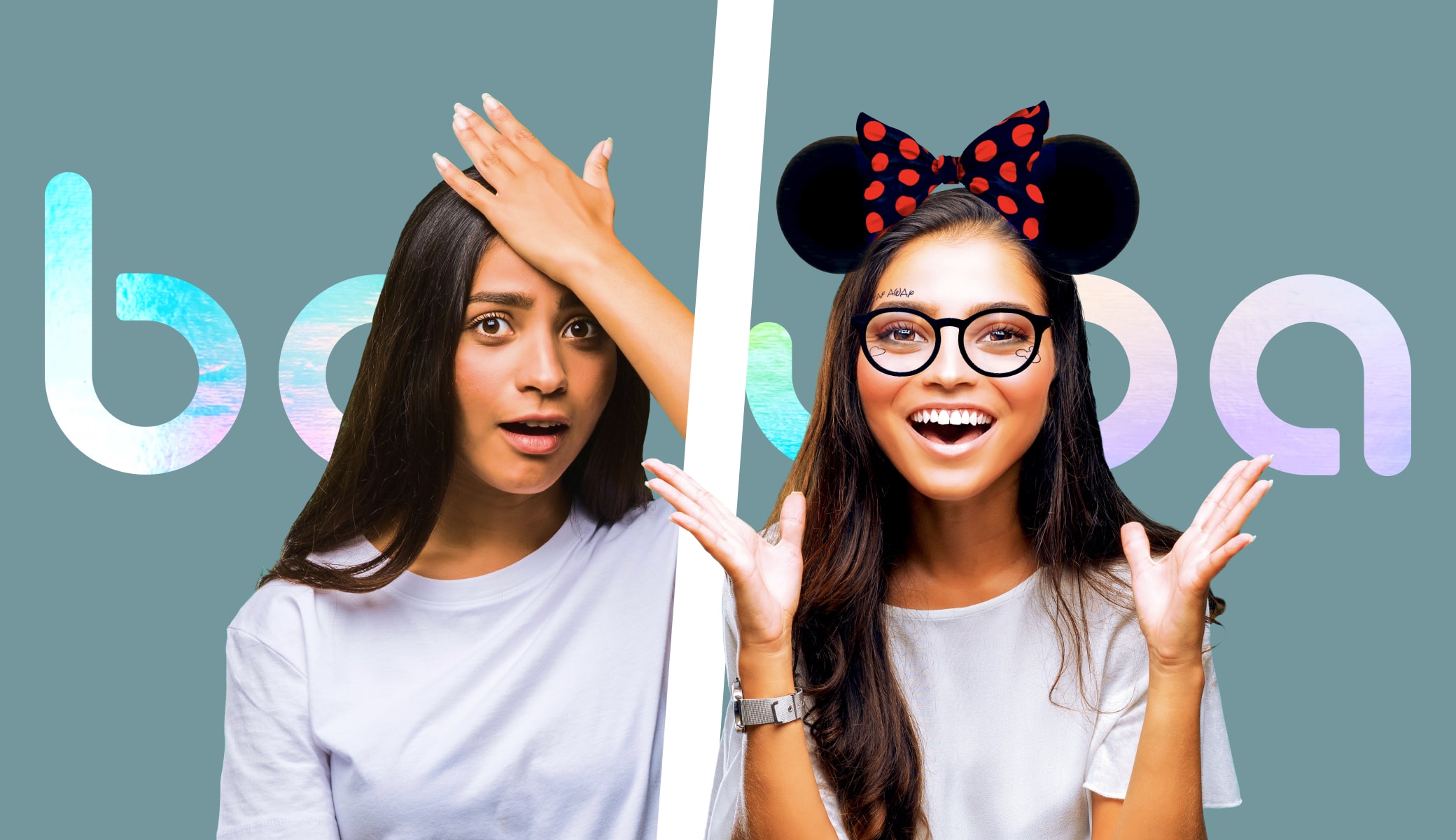 Product Usage Defined
All user interactions with your product or service are reported as product usage data if you set up the relevant metrics.
The resulting data allows you to track the user journey and identify the following:
The number of users
how people discover your product;
Most popular elements ;
The customers' average session time;
Bugs and troubles users encounter;
Churn rate,etc.
Rational use of the information obtained enables product managers to qualitatively distinguish drawbacks and make the necessary efforts to boost product usage rate and engagement and make consumers happy.
How Can Product Usage Data Enhance Company Success and Customer Satisfaction?
Tracking product usage metrics and leveraging the obtained data can boost any company's performance. Let's figure out how.
Gain reliable information
Businesses tend to rely on customer surveys and feedback trying to assess their service and customer satisfaction level. Unfortunately, according to statistics, about 50% of people lie in surveys. Even a well-crafted and targeted questionnaire might not provide high-quality data. The results may upset you with their subjectivity.
Unlike the tiring polls, product usage metrics showcase all the drawbacks. Analytical product usage data offers objective, relevant, up-to-date information on customer behavior, attitude, and interaction. With proper analysis and actions taken, this trustworthy data upgrade your business.
Retain customers
Customer attrition is inevitable. However, you can raise the customer retention rate if you take advantage of metrics. A timely reaction and an altered roadmap can help you keep the situation under control. If you increase this metric just by 5%, it can x2 the company's revenue. Attracting and retaining a broad and universal audience is challenging. However, crafting more detailed customer segments can assist in creating personalized marketing approaches. Besides, you can tailor your solution to meet the demands of all consumer groups, offering hyper-personalization. For example, using AI can make your solution universal yet match individual needs. Your product teams just have to interpret and gauge product usage rates to make the target more specific.
Enhance customer experience
Users are becoming increasingly picky concerning their interactions with a brand. According to Forrester research, 61% of U.S. customers will ditch a website if they are dissatisfied with their experience, even if they are content with the product quality. For about 84% of consumers, service and solution quality are equally essential. They don't separate these two aspects and can stop buying if any disappoints them.
Clearly, you are not a psychic and can't predict which direction to take for optimal product development. Underestimating vulnerable spots, ignoring studying the customer path, and making decisions at random will doom your business. Studying product usage metrics allows you to take steps ahead in time. You will acknowledge all the vulnerabilities and determine the most effective and thriving vector for your business.
Let's review how product usage metrics analysis assists in upgrading the customer experience:
Implementing new technology to improve customer interactions. For example,

Bermuda

adopted Banuba's Face AR SDK. It did not only shorten their dev time, but also let the app gain 15 million users' AR engagement per month;
Sometimes the signup can be too complicated, and people drop out without finishing. You can simplify it to a few clicks and get more active users;
Specifying and fixing bugs in your online platforms or performance;
Using artificial intelligence to personalize the customer experience;
Introducing chatbots or a customer success team.
Increases Conversion Rate
Growing a company and getting a market share is impossible without attracting new clients, who are more likely to make a purchase. But how can you predict potential user behavior? Product usage metrics supply this and buyer intent data. Learning more about their behavioral patterns allows you to expand your target audience and take a more personalized approach to attract and transform them into dedicated users. For example, companies leveraging the technology of guided virtual try-on for e-commerce have a boost in conversion rate of up to 90%.
Key Product Usage Metrics and How to Calculate Them
The myriad of metrics to measure product usage can be confusing and misleading. We've gathered the most useful ones offering a clear understanding of internal processes and interactions.
Product Adoption Rate
Product adoption rate implies how many users utilize your product and become regular customers. It measures user activity and their demand for your products or services.
You cannot increase the adoption rate by luring new shoppers. The central component in its calculation is the number of active users — they already love and use your solution. The more active users you have, the more revenue you will receive.
The monthly recurring revenue directly leans on the customer's lifetime value. Moreover, this segment is already willing to pay for your product or service but often just needs to improve the functionality or service. Bringing in new features and enhancing the current consumers' experience is more time- and budget-efficient. You don't have to launch a marketing campaign and lure newbies, attempt into keeping them involved just to lose after several sessions. You can try, but you will regret the experiment anyway.
How to Calculate Product Adoption Rate?
As adoption rate counts the new active users and overall clients who signed up for your services within a distinguishing time. Use this recipe to get the results:
Product adoption rate = the number of new active users/ total number of users x 100%.
Let's imagine that 330 people signed up to use your MVP within a month. However, your stats show that only 46 of them have become involved. The product adoption rate will be 13.9%.
Feature Usage Rate
Users often don't understand many product components' value and practical side, while C-levels invented these features, considering them life-changing. It's time to see whether you are on the same track as your consumers. Checking how they interact with every particular product functionality can help you adapt to their needs, enhance UX/UI, or offer pop-ups and instructions on how to use it. Besides, it's a great metric to track the success of fresh-deployed elements and advancements.
How to Calculate Feature Usage?
Feature usage has many faces and formulae. When introducing a new feature, it's important to grasp the idea of its adoption by the expected audience. You need to distinguish the percentage of total users who started using it. Let's imagine you want to gauge the number of new feature users over the total number of product consumers. Do the following calculations to get the results:
Feature usage = a number of new unique feature users/ total number of users.
If you want to check the average use per day, use the following recipe:
Average feature use = a total number of users per day/ total number of unique users per day.
Number of Users
The number of daily active users (DAU) is essential to business success. When the DAU metric increases, it indicates that your company is engaging more new customers. But before we continue, let's clarify the terms. You can't track the active users without defining it. Logging in is not enough. A customer must complete certain actions with your product. Counting repeating visits will also be a mistake. You can easily track this metric via any product usage analytics instrument. However, some of them indicate only monthly users. Just divide the number of unique sessions by 30 or 31 (depending on the month)
Total Time Spent
Companies dream of high customer engagement — the time people spend using their products. A high score can be a great result for a book-reading app or a social media platform. However, a long session can be disturbing if you offer quick solutions such as cab ordering or banking. It can indicate that the UX/UI might require some alterations.
How to Calculate Total Time Spent
First, you need to determine the interval you are interested in — a day, week, or month. Add them to the recipe:
Total time spent = total time of session durations/total number of sessions.
Time to Value
Every user needs time to recognize the value of your business. TTV, or time to value, shows how much time it takes for a newbie to appreciate your product's value. It can be measured now only in time but also in clicks, screens, etc., and depends on many aspects — from target customer segment to business or monetization model. Commonly, the shorter the metric, the faster customers acknowledge their money and time spent were worth it. If your product brings joy to people's lives and simplifies it, they won't stop using it unless something better appears. As the satisfaction level grows, the churn rate falls. Basic TTV categories comprise:
This is the period when a newbie recognizes the minimum value of your business. Perhaps at this point, the user has not yet made a purchase or sticks to a basic subscription without being familiar with the maximum significance hidden in the premium version.
It takes time to realize a deeper value they haven't seen or understood before. At this point, it often turns into loyal customers who feel a need for your services. For example, an app for learning a foreign language or sports will only show value to users after a while.
This is genuine love at first sight. The customer realizes the value of your business as soon as it appears in their lives. Two clicks — and they are ready to pay for a lifetime subscription and share links with friends.
Unfortunately, there's no formula for love or affection. It is mainly connected to your definition of value. It's clearly a particular action a customer takes while interacting with your product. It can be an upgrade to a premium account, usage of new features, a share on social media, or even the first purchase. Once you determine your value in each classification, you can evaluate what it take to achieve the desired action.
Customer Stickiness
A sticky product won't let the customer go. It attracts users with its effectiveness, cost-efficiency, and convenience — you name it. Consumers include their expenses on sticky solutions in their monthly budget.
It's easier to offer extra to loyal clients. Besides, customer stickiness can reduce the churn rate and increase the customer lifetime value.
How to Calculate Customer Stickiness?
Use the daily and monthly active users to calculate this metric:
Customer stickiness = DAU/ MAU x 100%
As a result, you'll get the percentage of devoted daily users. Consider the niche when analyzing this metric.
Activation Rate
Activation rate is a moment of insight. The customer finally realizes the bliss your product brings to their life. They are finally ready to take the key action. An activation point can be switching from a free to a premium account or signing up for an annual subscription.
How many people really care about your product and are willing to not just sign-up with you and co-exist happily ever after? With insight, you can see how many users were ready to say "I do" and evaluate your onboarding process. A low metric hints that you should reconsider your communication with leads and reinvent the approach.
How to calculate Activation Rate
The formula is simple:
Activation rate = Users reached the activation point/ total users x 100%
Expansion Monthly Recurring Revenue Rate
It calculates all the extra revenue coming from existing consumers. As a product manager, you must coordinate with other team members and develop new ideas. It can include CTAs to old clients to renew subscriptions, up- and cross-sells, and additional features. Ensure the extra is not on the usage plan to avoid awkwardness.
Customer acquisition cost is distressful when it comes to attracting new consumers to yield more gain. Luckily, existing users already know your value, trust you, and can give a helping hand.
How to Calculate Expansion MRR?
The calculation may look tricky, but it's easy to follow:
Expansion MRR = (Expansion MRR on the first day of the month - Expansion MRR on the last day of the month)/ Expansion MRR on the first day of the month x 100%.
Product managers often underestimate product usage metrics, preventing their projects from crushing. This objective and reliable source of how users interact with your product help improve customer retention, reduce costs, increase revenue, and ensure that users are delighted. This data helps you make informed decisions to build strategies and choose technologies to increase conversions and engagement. Don't underestimate them and work blindly — you are not a psychic, no matter how much you trust your intuition.
Top