Unity Face Tracking & 3D Face Animation
Build cross-platform Face AR apps with our Unity 3D face tracking technology. Engage users with face filters, facial animation, 3D masks and live emojis.
Face AR Enabled with Our Unity Face Capture
Engage & immerse users with amazing Face AR experiences. Our face detection & tracking SDK allows you to add Snapchat-like lens, AR effects, live emojis & animated backgrounds into Unity games & apps for iOS, Android, HTML5, Windows & Mac.
Multi-Face Tracking

Create the shared AR camera experience with real-time multiple faces detection and tracking in Unity. Our plugin can track up to 6 faces simultaneously and overlay AR filters - one for all users or unique on each. Let players have fun together.

Face Filters

Bring 2D or 3D masks and AR effects in your Unity projects. Our plugin includes 30 face filters that you can change per your needs. You can entertain users with the most sophisticated and realistic effects. Add masks with funny beards or hairstyles. Create beauty effects with vivid animations or realistic virtual try on for glasses, hats or jewelry.

Animated Backgrounds

Let users erase and replace backgrounds in real-time. Change their physical surroundings into 3D virtual backgrounds or animated wallpapers. Place videos and AR objects on existing backgrounds. It's a great way to add fun to video calls and your users will appreciate it.

Face AR Games

Allow players to control the game using triggers. Design face filters with small scenarios enabled with user facial expressions like mouth opened, smile, raised or shifted eyebrows, and opened or closed eyes.
Technical Features & System Requirements
iOS

iOS 10.0+iPhone 5s and later

Android

Android 6.0 (API level 21)

MacOS

Windows
Features
3D face mesh with 3308 vertices
Debug mask tracking 86 landmarks
Triggers support
Multi-face detection
Vertex mapping
Offline work
Doesn't require server
Why Banuba Unity Face AR
Engage users with AR assets optimized for Unity
Streamline your work with face filters
Integrate easily using documentation and samples
In-house R&D center focused on Face AR
Customize our masks per your needs
Design and upload new masks
100% proprietary technology
Fast technical support
Regular updates and new features
Brands that trust Banuba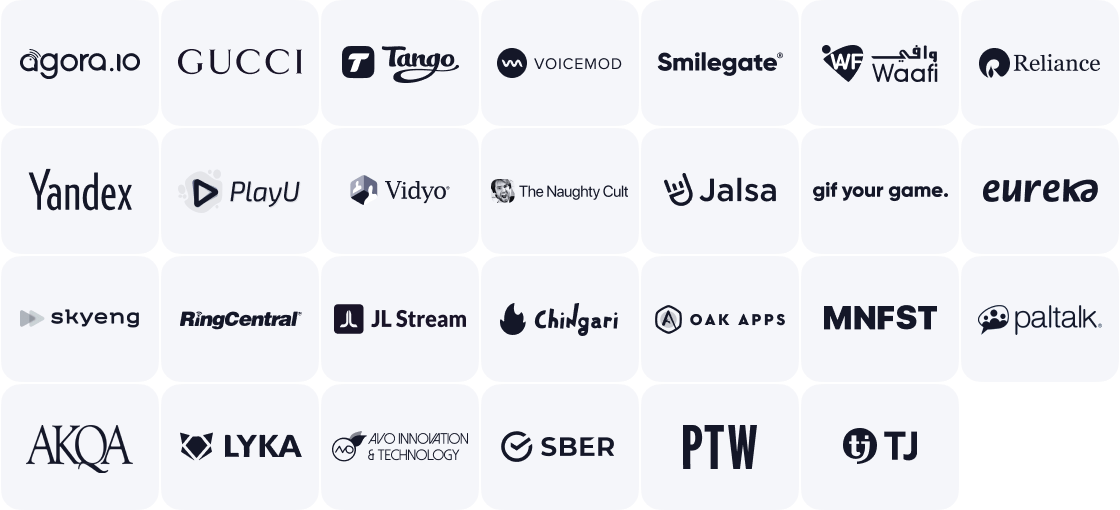 The SDK cost is calculated based on its features, the number of apps and platforms for which you're developing your face filter app. Please, see more details here.

You can see an example of Unity Face AR on the web platform here. Please, use Chrome or Firefox browsers.

The Action Units support might not be perfect and requires improvement. We're still working on bringing in full-featured live avatars to Unity, but we welcome you test this feature as part of the trial and create basic facial animation in Unity.

The plugin can track around 6 faces on desktop and around 4 faces on Unity Android/iOS. Usually, it depends on the screen borders.