Blog
Unity
10 Best Unity 3D Masks To Increase User Engagement In Your App
Are you a Unity developer seeking to enhance your app or game with AR? Explore 10 types of Unity 3D masks that help you boost involvement in your app by letting players change their appearance right in the camera.

Alena Arsenova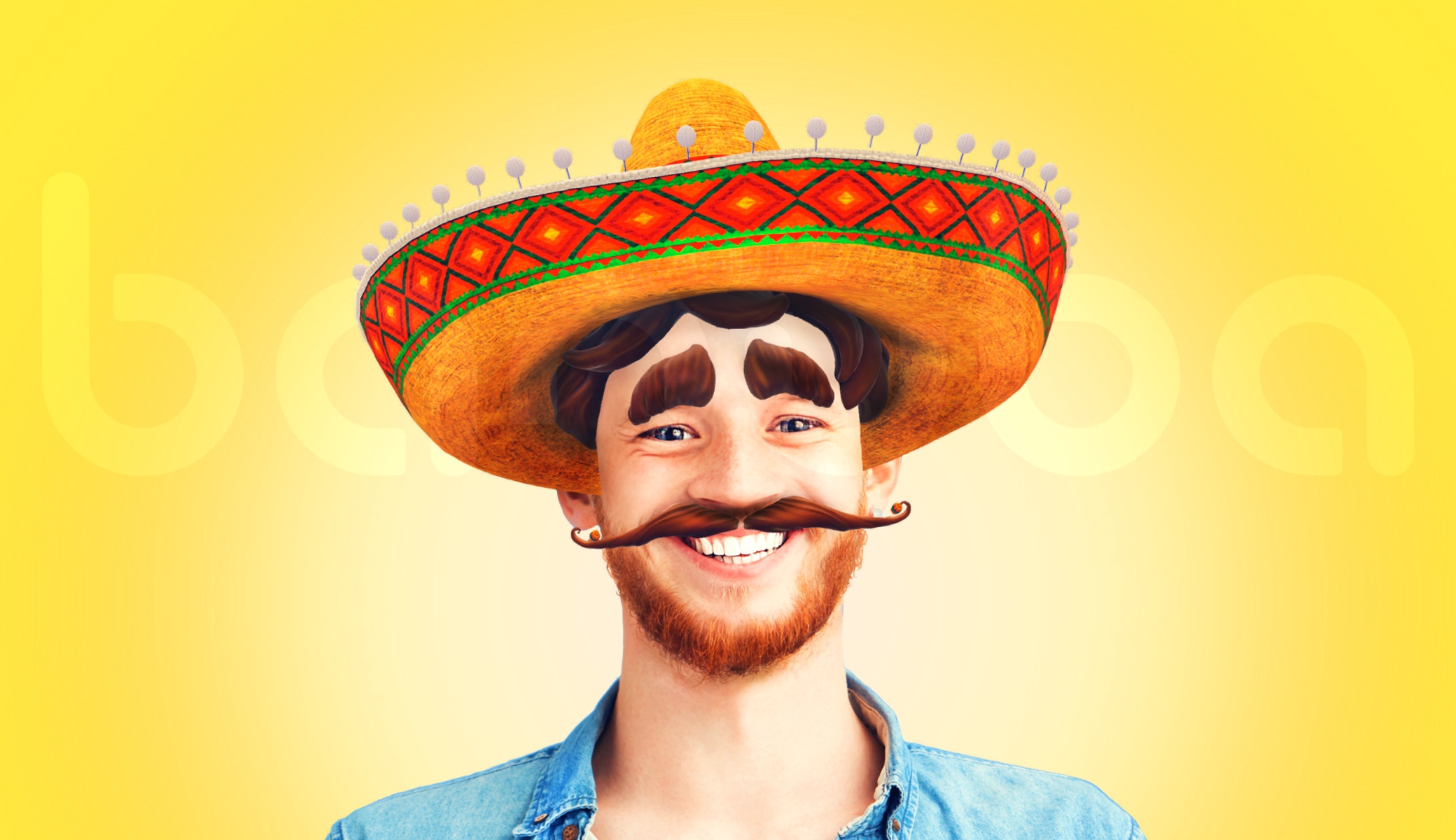 Banuba provides Unity Face Tracking SDK that allows you to create mesh masks in Unity that overlay augmented reality filters on the player's face. You can superimpose 3D objects to the face, implement Snapchat-like lenses that follow face movements in real-time. Or add 3D face animation and let creative scenes come alive in the camera.
3D masking in Unity
: augmenting camera experience
You can easily add high-quality AR effects, lens and Unity 3D masks to enhance and improve the quality of your app. All the filters are adjustable, and you can play with colors and textures.
Integrate realistic next-gen filters to your Unity app. Below, we list the most popular types of AR effects that have proved to resonate well with most of the users.
---
1. Glasses
Unity 3D Masks: Glasses
AR glasses are a must-have for poker games and a safe choice for live streaming, virtual rooms or any other social games. Players needn't or don't want to hide their face for privacy purposes but rather overlay AR accessory for fun. You can recreate realistic frames of popular brands for full functional e-commerce virtual try-on apps. Or go creative designing fabulous eyeglasses.
---
2. Hats
Unity 3D Masks: Hats
Unity filters as virtual hats and caps can help to set the mood of your game or characters and they don't require much design efforts. Create stylish hats or let users experience realistic virtual hats of popular brands in 3D.
---
3. Animation
Unity 3D Masks: Animation
Add immersion and let players feel the vibe of your game with fancy 3D animation. You can animate 3D objects in Unity camera, make them move on a given trajectory, place it behind, in front of or right on the players' faces.
---
4. Helmets
Unity 3D Masks: Helmets
Does your game take place in a mystery world, a certain historical period and involve interesting character outfits? Make sure to add them using thematic virtual helmets. Players can turn themselves into their favorite warrior, fighter, knight, viking or other character per your choice.
---
5. Beauty effects
Unity 3D Masks: Beautification
While men may prefer brutal filters, most women are sure not to miss beauty effects and fantasy makeup filters. Flower crowns, cute animation, fascinating accessories, fashion looks - let the beautiful part of your app audience upgrade their Unity camera experience and enjoy more creative ways of self presentation.
---
6. Beards
Unity 3D Masks: Beards
Let users have fun overlaying virtual beards, realistic or fancy. Add entertainment filters to your AR mask collection or create a virtual facial hair try-on app in Unity with a variety of grooming ideas. Surprisingly, these hot-trending filters are favored by all people - the bearded, the beardless, men and women alike - and are sure to make our video chat game go viral.
---
7. Seasonal
Unity 3D Masks: Seasonal filters
In the same way, like game publishers roll out seasonal promo campaigns, you may promote your game with holiday face filters. They can bring a hint of diversity to your game and help you drive users organically, as more players are willing to share a game stream or selfie to celebrate a holiday.
---
8. Game characters
Unity 3D Masks: Game characters
Nothing makes us more engaged into a game than game characters. Augmented reality filters can turn a player into their favorite characters who appeal to their traits. Or we may associate ourselves with characters based on their appearance. You can design high quality Unity 3D masks with rich graphics that transfer some of distinctive hero traits or replicate their in-game looks from head to toe.
---
9. Face paint
Unity 3D Masks: Face paint
Unity filters can cover a part of the face or overlay a full-face mesh mask allowing users to maintain privacy in the game video chat. A 3D mask precisely fits the face while still allowing players to show emotions and stay human without revealing their identity.
---
10. Mixed looks
Unity 3D Masks: Mixed looks
Let your imagination go creative. Inspire users to discover new styles, looks and moods trying on AR filters in your Unity app. You can combine the designed assets, e.g. glasses, hats, beards and other into a single mask. Create new personalities or add celebrity masks in your app.
What's next?
Discover how our Unity Face Tracking SDK empowers developers to create cross-platform apps with face filters. Start your free trial of the Business version with 30 AR filters if you are a company.
Create your AR masks and follow easy steps to integrate them into your app.
Add filters to your Unity game, live streaming app or integrate AR masks with Agora video chat to bring players face-to-face in real time.
---
Read: How To Add a 3D Mask Into Unity Face AR Plugin
---
Top