Blog
Augmented Commerce
How to Reduce Ecommerce Return Rates in Cosmetics: Statistics and Best Practices
Ecommerce businesses exploded during Covid-19, accounting for 25% of all retail sales in 2023, according to McKinsey. However, with the rise of online purchases, ecommerce retailers have been grappling with the challenge of high return rates. Customers return about 20-30% of online goods on average, expecting them to be free. Let's explore the main causes and solutions to manage returns like a pro, considering the latest analytical data and best practices.

Banuba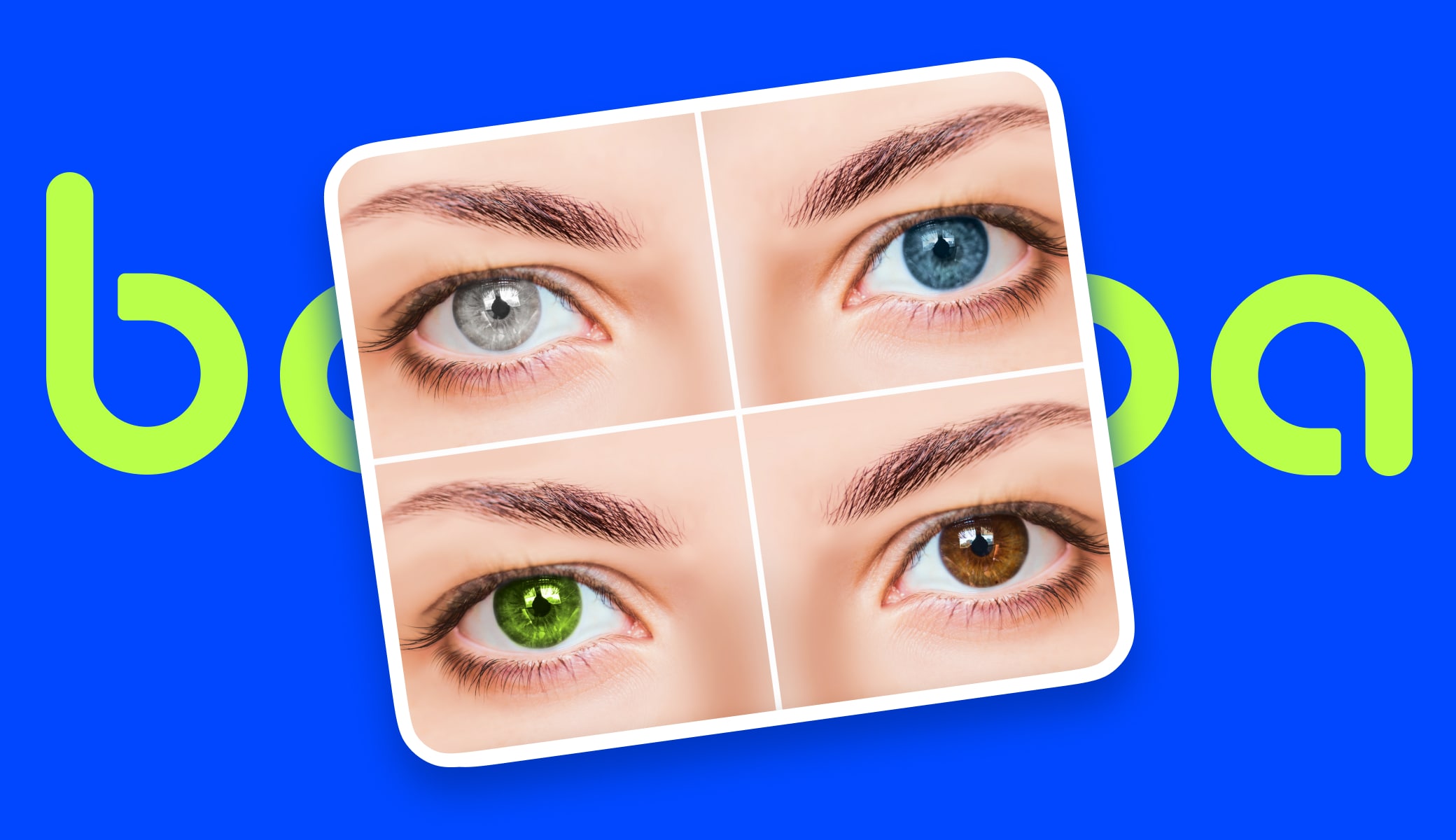 Average Ecommerce Return Rate in Beauty
Both for small online merchants and huge retailers, e-commerce returns can develop from a tiny lump into an aggressive and destructive tumor, growing its metastases to customer happiness, conversions, and, most importantly, profit margins. According to The National Retail Federation, the approximate cost of online returns in 2022 reached $212 billion, which had doubled since 2020.
The blended return rate for online retailers in the beauty industry is 4.3%. You may consider that the figures are not that high, but according to a survey, 25% of shoppers tend to send back as much as 15% of goods purchased online. Besides, the free return shipping option influences the decision of 54% of buyers to proceed to checkout.
Considering that beauty and self-care goods that were slightly tested or used cannot be resold, much of the returns go to waste. Sephora's generous ecommerce returns policy allows slightly used beauty products within 60 days of purchase. Sources claim that while they tried to use some as testers, most were utilized.
Based on the increased demand for returns, labor expenses grow as beauty companies expand their staff and create teams to handle reserve logistics, increase storage space, and handle utilization.
Unfortunately, there's no way to eradicate the tumor, as returns are typical for retail and have basically become a new normal. However, you can treat it and eliminate its damage to e-commerce retailers. While it seems that it can bring only pains, there are, indeed, gains. Experienced managers gather data, analyze customers' behavior and journey, and adopt their return policy to make it a competitive advantage.
Reasons for E-commerce Returns in the Beauty Industry
Dealing with high return rates requires an in-depth understanding and analysis of clients' motivations and reasons. We have segmented the most common categories. However, we advise you to conduct in-company research and figure out reasons that are current for your business.
Impuslive Online Shopping
If there were a court hearing on the issue of senseless online shopping before bed or with a glass of wine, every second one of us would be guilty. According to Statista, around 29% of women and 18% of men make impulsive personal care and beauty product purchases. They are listed third as the most impulsive, giving in only to clothes and food. However, only 15% of online shoppers return beauty products due to impulsivity and poor recognition of their needs and expectations.
Shopping for products with high discounts most often falls into this category. The items may be unnecessary for the buyer and unsuitable for their skin tone or type, but they realize this only at home.
False Expectations
Shopping online can be a pig in a poke, especially regarding beauty products. Poor quality photos, problems with color reproduction, incorrect shade representation, and fake or poor product descriptions can lead to customer' expectations being smashed as violently as a new compact blush on a tile. Enhancing advanced technologies, working on website content, and helping clients find their perfect match through quizzes and AI can reduce ecommerce returns and increase customer satisfaction.
Poor Quality
Poor packaging and product quality can significantly affect ecommerce returns, especially in the beauty industry. Expired eye creams, broken eyeshadows, and cracked perfumes are a direct ticket to the full box of complaints and refund requests. In this case, you need to review the storage and delivery conditions and contact the supplier to resolve the problem with the defective batch. Sometimes, you might consider switching to a new shipping partner.
Close to the Expiration Date
Many products in the beauty industry are put on high sales because they are approaching their expiration date. Unfortunately, buyers often look only at prices, and when they receive the product, they return it because they are dissatisfied, blaming retailers for misleading information.
The solution to the problem is to specify the reason for the discount. You can even create a separate category of products on your ecommerce website to sell products about expiring. This way, you can target the audience that requires products they can use in 3-6 months.
Returning A Gift
Good intentions to delight and give beauty products often lead to returns. Retailers should expect higher return rates throughout December, January, and February. Unfortunately, people often don't guess their friends' tastes and preferences.
As a solution, you can leverage Tink to find the perfect match based on a person's skin tone, eye and hair color, age, and other personalized features. Just a photo is enough to choose the win-win gift. You can also promote gift cards just before the holiday season or allow sharing wishlists.
Return Fraud
If you think that the only person who is upset and dissatisfied with a return is the customer, then you have not yet encountered return fraud. There are many schemes that villains use to cheat businesses. It can be counterfeit money or a stolen credit card during a purchase, changing the price tag from a less expensive product to a more expensive one, returning a pre-purchased fake product instead of a real one, or even theft for a refund. According to a report from the National Retail Federation, online stores lose about 10 dollars through fraud for every 100 dollars returned.
Unfortunately, you can only accept that fraud can and will happen. The only thing you can do is implement the best possible security system, allow 2-step authentication for online payments, and develop an anti-fraud algorithm for accepting returns.
Misleading Descriptions
When customers shop online for cosmetics, they rely solely on the information the seller provides on the website — descriptions, photos, and videos. Customers may feel deceived and return the product if the description is inaccurate or incomplete. The reason for this is poor product pages lacking detailed product descriptions.
To prevent this, cosmetics retailers should ensure that product descriptions are thorough and include high-quality photos and videos that showcase the product in different lighting conditions. If the size is important, show it compared to other items. Additionally, retailers should consider including a FAQ section, customer reviews, and an embedded social feed with user-generated content to align customer expectations with the product they will receive.
Remember that categories can change depending on the specifics of your products. We recommend conducting research to identify the reasons for returns and doing your segmentation for better service, taking into account only your experience and customer database. You can achieve this through quizzes and surveys.
How Does the Returns Process Influence Customer Loyalty?
The returns process can significantly impact customer loyalty in the beauty industry. According to statistics, around 95% of customers will shop with a retailer again if their return experience is positive. This highlights the importance of providing a seamless and hassle-free return process to maintain customer loyalty. But what stands for a positive experience?
Most customers expect specific terms, timelines, and options for returning a product they are unsatisfied with. For example, about 62 percent of people expect a refund within 30 days of purchase, while 25 percent consider a delay a negative experience, and you can farewell them.
All these conditions and the so-called product-return journey help brands compete and stand out. The most common options are as follows:
exchange of the product for a new one or another one in the price range of the expense;
a refund after the product is returned;
a gift card or store credit for the next purchase.
A well-established and guided refund and return process will help you generate revenue from 92% of repeat customers who know you can be trusted based on positive experiences.
How to Reduce Online Returns in Cosmetics Industry?
We want to start this section by saying that you are unlikely to find at least one example of a business with zero returns. You have probably returned goods yourself more than once that did not meet your expectations or did not fit. We will discuss preventive measures and practical tips to help you reduce this figure in the retail beauty industry and increase customer loyalty.
Enhance Beauty Online Store with Try-On Features
Brick-and-mortar stores have lower return rates due to testers, swatches, and consultations from assistants. According to stats, the ecommerce return size is 2-3 times higher. In the beauty industry, one way to enhance the online shopping experience and reduce returns is by offering customers the ability to try on products virtually. This is where try-on features, such as the Tint solution from Banuba, can be handy.
Tint is an AI-powered virtual try-on solution. This technology uses facial recognition and augmented reality (AR) to create a realistic representation of how the makeup will look on the customer's face before making a purchase. Customers can also experiment with different colors and shades to find the perfect match for their skin tone and use Tink to find the perfect gift using photos.
By offering a try-on feature like Tint, beauty retailers can help customers make more informed purchase decisions, reducing the likelihood of returns due to mismatched products. This can also enhance the online shopping experience, making it more engaging and personalized.
Moreover, Tint's AI makeup recommendations can provide customized product suggestions based on the customer's skin type, color, and preferences. This technology can offer tailored recommendations, providing buyers with a more personalized shopping experience and increasing the chances of customer satisfaction and loyalty.
Write Detailed Descriptions
Detailed product descriptions can help customers understand the product's features, benefits, ingredients, and usage. This information can help shoppers make an informed decision before purchasing the product, reducing returns due to incorrect expectations.
For example, if a person is shopping for a foundation online, they may want to know the product's texture, coverage, and shade range. A detailed product description can include information about the product's formulation, ingredients, skin type suitability, and coverage level.
Including information about the product's packaging, size, and weight can also help customers visualize the product better and manage their expectations.
Providing customers with additional information, such as frequently asked questions, customer reviews, and user-generated content, can help address customer concerns and reduce the likelihood of returns. Customer reviews can offer insights into how other customers feel about the product, and user-generated content can showcase the product's performance in real-life scenarios.
Analyze Your Returns Analytics
Don't rely on a one-size-fits-all solution for every exceptional case. Use analytics to identify vulnerabilities that lead to an increase in this indicator.
It's a good idea to conduct multiple-choice surveys to get customer data. You can do this through customer support, emails, or your website while filling out a product return form.
After analyzing the returns data, beauty retailers can identify the root causes. They can determine if the returns are due to poor product quality, incorrect product descriptions, or ineffective personalized offers in marketing strategies. This information will help you in the process of improving your services.
It is essential to monitor the impact of the improvements. You can use analytics tools to track the return rate and identify if the implemented enhancement has reduced the return rate.
Make the Returns Process Obvious and Shopper-Friendly
To ensure customer satisfaction and loyalty, it's important to make the returns process as simple and shopper-friendly as possible.
One way to do this is by providing return labels with every purchase. This makes it easy for customers to return items they're not happy with without worrying about shipping costs.
Another key aspect of managing ecommerce returns is to provide a reverse logistics process. This means having a system to handle returns and exchanges, including tracking the progress of returns and ensuring that they're processed quickly and efficiently.
Offering store credit is another way to make the returns process more convenient for customers. Instead of receiving a refund, customers can opt to receive store credit that can be used to purchase other items from your online store.
By offering free returns, you're removing a potential barrier for customers who may be hesitant to purchase if they're worried about the cost of returning an item.
Offering a clear and straightforward international returns policy is important for international customers. This can include providing information on any additional fees or requirements for international returns and presenting clear instructions on initiating a return.
Remember that your return guides must not look like a puzzle to solve. Make it as easy as making a purchase.
Consider your return rates an ally, not an enemy. They can offer you opportunities for brand enhancement and growth.
Top