Blog
News
Banuba Joins VR/AR Association
We couldn't be prouder to announce that Banuba has become a VR/AR Association member! Alongside global mixed reality leaders like Meta, Epson, Intel, Sony, and Microsoft, we will continue to contribute to the dynamic development of a world-changing industry by creating new solutions and developing existing ones.

Banuba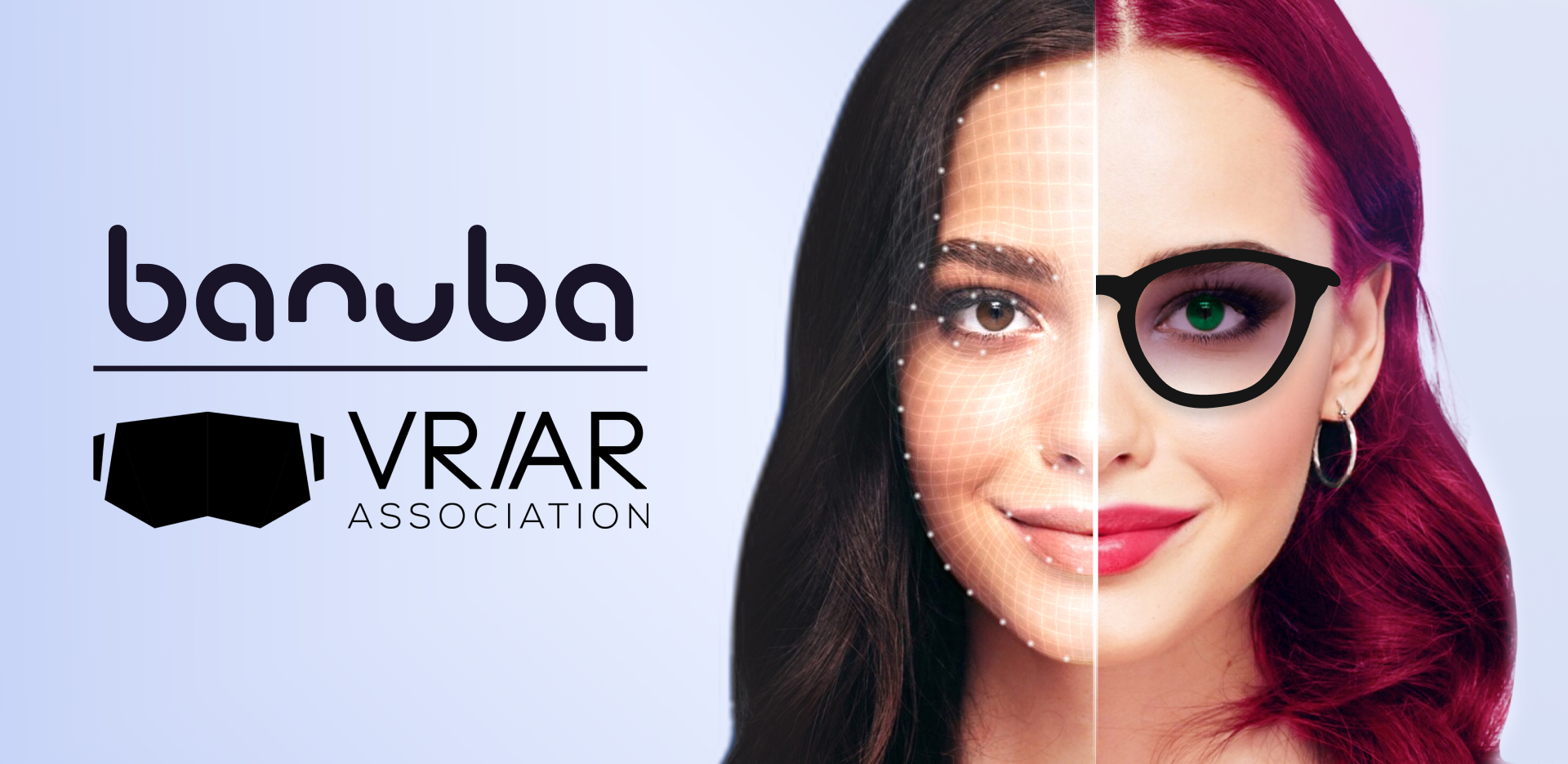 What is VR/AR Association?
The VR/AR Association (VRARA) is a global industry association that brings together companies and individuals from the virtual and augmented reality industries. The association aims to promote the growth and development of the VR/AR industry by providing a platform for collaboration, education, and networking.
The VRARA has over 4500 members in more than 50 countries, including some of the biggest names in the industry. The association's most prominent members include companies such as Meta, Microsoft, HTC, Bosch, Siemens, Lenovo, and now, Banuba.
The VRARA arranges various activities and events for its members, including industry-specific forums, networking events, and webinars. These events allow members to learn about the latest trends and developments in the VR/AR industry and network with other industry professionals.
The VRARA also has several committees focused on specific verticals, including healthcare, education, retail, and entertainment. These committees work to develop best practices, guidelines, and standards for using VR/AR technology in these industries.
Membership in the VRARA offers many benefits to companies and individuals in the VR/AR industry. Members can access exclusive events, webinars, industry conferences and event discounts, equipment, office space, and more. Members can also participate in committees and working groups to help shape the direction of the VR/AR industry. Additionally, the VRARA provides members access to a global network of industry professionals, which can be a valuable resource for collaboration and business development.
Brief VR/AR Industry Overview
Virtual and augmented reality (VR/AR) technology has rapidly grown and evolved over the past few years, with numerous applications across various industries. In 2023, the global VR/AR market size is expected to reach $31.2 billion and is expected to grow at a compound annual growth rate (CAGR) of 13.72%.
One of the key drivers of this growth has been the increased demand for VR/AR technology in gaming and entertainment. For example, the popular VR headset Oculus Quest 2 is credited with driving the growth of the VR market in 2020. You could say that the mischief has been managed, and mixed reality technology has touched almost every industry with its magic wand in one way or another.
In healthcare, VR/AR technology is used for training and simulation, pain management, and patient education. For example, VR technology has been used to help patients with post-traumatic stress disorder (PTSD) to confront and overcome their fears. In education, VR/AR technology is being used to create immersive learning experiences, allowing students to explore virtual environments and interact with digital objects in new ways.
In retail, VR/AR technology is being used for virtual try-on, allowing customers to try on digital clothes or makeup before making a purchase. It helps reduce returns by 40% and improve customer satisfaction. The virtual try-on technology boosts the engagement level by 200%.
Overall, the VR/AR industry is expected to grow and evolve as new applications, and use cases emerge. As technology becomes more advanced and accessible, we will likely see widespread adoption across various industries.
How Is Banuba Changing the World?
Perfection in everything is a utopia. However, when it comes to Banuba, we are doing our best in the selected verticals. As a leading computer vision company, Banuba specializes in using augmented reality (AR) to improve the e-commerce, telecommunications, and social media industries. Through the use of patented technology, artificial intelligence, and efficient AR digitization systems, Banuba has pioneered Face AR. Our team of over 50 experts in artificial intelligence and augmented reality developed over 20 patents in AR and AI to provide unprecedented solutions. The company has also made notable advances in hand tracking technology, enabling accurate virtual hand jewelry fittings and gesture-based device control.
Let's review the three solutions from Banuba, which are already altering the world.
Banuba's Face AR SDK is a versatile pre-built module that businesses can quickly and easily integrate into any software solution and application. This powerful tool provides a range of features, including adding 3D masks, virtual try-ons of accessories such as jewelry, headwear, and glasses, and replacing backgrounds in videos and images. By reducing the time-to-market, the Face AR SDK can help to increase conversion rates for e-commerce businesses and improve camera enablement and engagement for video conferencing companies. It also provides unique features that can benefit a range of industries. Apps leveraging Face AR SDK get over 100 million monthly sessions with AR features, boosting user engagement.
TINT is an innovative virtual try-on solution designed specifically for the beauty industry. It offers a cutting-edge solution that boasts the most realistic virtual cosmetics available. TINT is capable of providing automated seasonal color analysis, enabling customers to select products that match their skin tones and complement their features.
TINT's ultra-fast digitization process allows for rapidly and efficiently adding new products to its catalog. In fact, TINT can digitize an entire collection of new products in as little as 48 hours, making it an ideal solution for beauty brands looking to expand their offerings.
TINT provides customers with an interactive, personalized shopping experience to try on products virtually, increasing their confidence in purchasing decisions. Integrating TINT into eCommerce platforms boosts beauty brands' sales by up to +200%. Simultaneously, the return rates will fall by 60%.
Video Editor SDK/API is a comprehensive mobile video editing tool that offers basic features, such as trimming and sound editing, and advanced features, like AR filters and effects. It enables quick app development by providing an easy-to-install module, helping release the app much faster than building similar functions from scratch. The simple integration process offered by VideoEditor SDK is one of the easiest on the market and can reduce an app's time-to-market by up to 50%. This saves time and makes video creation more convenient, increasing user engagement and leading to more user-generated content.
VideoEditor SDK/API provides many advanced features, such as AR effects and filters, that add a new level of creativity and fun to videos. These features can help an app stand out in a crowded market and attract more users. In addition, it is easy to use and intuitive, making it accessible to developers of all skill levels. With VideoEditor SDK/API, developers can create apps that offer advanced video editing features while saving time and resources.
Top