Blog
Face Tracking
10 Emerging Applications Of AR Face Recognition
Learn how industry leaders apply computer vision, face tracking and facial recognition technologies to shape our lives across different domains.

Alena Arsenova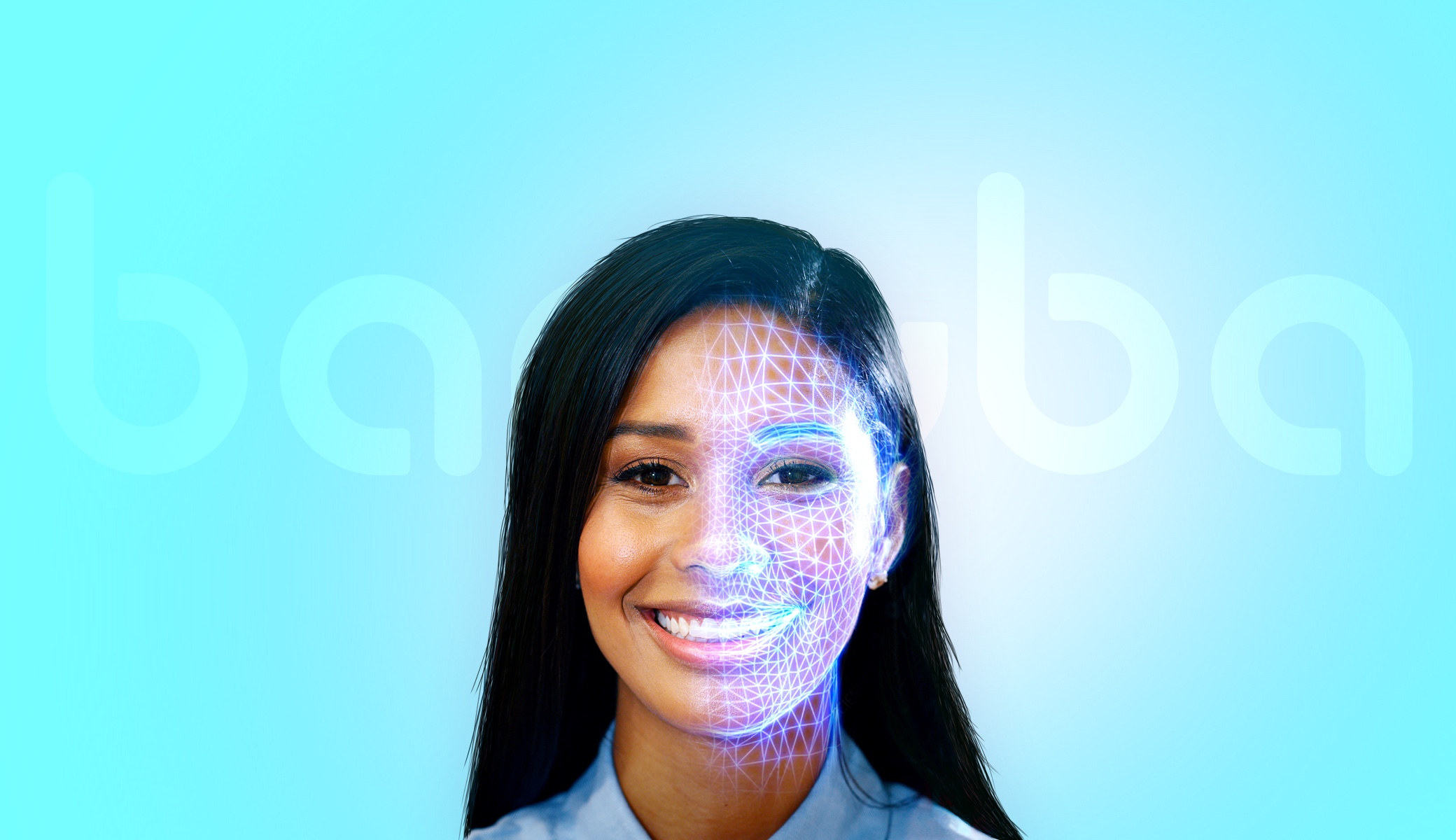 [navigation]
AR facial recognition is radically changing how we interact with the world. It provides exciting use cases and tools for consumers and developers alike, enabling the next generation of augmented reality apps which solve real-world problems. Our shortlist features 12 innovative applications of AR face recognition in retail, healthcare, social app, advertising to name but a few.
What is augmented reality face recognition?
Before we deep delve into AR face tracking applications, let us clarify the difference between face detection, face tracking and face recognition. By AR face recognition we mean the software that recognizes the presence of the human face in the camera generating a 3D face mesh and overlays augmented reality experiences or produces different face modifications in real time.
Unlike biometric face recognition that verifies the identity of a person, AR face recognition aims to create an emphatic camera that "understands" the human face. The technology can detect facial features and map augmented reality features over an individual's face, i.e. Snapchat-like face filters, touch up filters and masks, real-time facial animation, 3D avatars or recognize emotion expressions for face analytics.
Face detection is simply determining whether there is a face on the screen. And face tracking is following it as it moves.
Who are the key Face AR players?
Snapchat, Facebook, Apple and Google are the most prominent companies using face tracking and augmented reality technologies, reaching billions of selfie-loving users worldwide. While Facebook and Instagram, which is owned by Facebook, provide a range of filters that change regularly to keep users engaged, Snapchat was the first to bring Face AR to mainstream attention.
Banuba provides Face AR platform that combines Face Filters and AR Beauty SDK components to enable real-time 3D masks, face animation and virtual try on experiences on mobile, web and in-store. Brands and developers can benefit from Face AR platform developing camera-first apps that engage users with augmented reality filters.
Use cases of AR face recognition
The Face AR development is still unspoiled, however, multiple businesses have already managed to benefit from it. The market is growing with commercial face recognition and AR apps which have drawn numerous users and started to generate profit. Here are the key industries where AR face recognition finds its application.
AR Advertising
AR advertising is a new and exciting way for brands and consumers to communicate, allowing potential customers to create a personal experience that is meaningful and memorable. Event advertising could be enhanced by AR integrated on websites and in apps with interactive formats e.g. turn yourself into a movie character or have fun with branded face filters. These are far more compelling than traditional ad formats. Placing customers at the heart of an advert makes them more likely to share a photo or video with friends and to capture the attention of other potential shoppers which increases brand audiences.
Retail
AR face tracking in virtual try-on applications can solve some of the problems of traditional eCommerce. Customers are able to see themselves virtually wearing products such as jewelry or sunglasses via their smartphone or laptop camera. If they need another opinion they can share snapshots with friends or relatives. If the product they liked isn't right for them, they can choose another. It is possible to try on hundreds of items at the tap of a screen without leaving home.
AR face recognition for virtual try on technology recreates products realistically, with natural colours and textures, lighting and physical form – how a fabric drapes, a hat sits or a necklace hangs on the neck. Customers get a realistic sense of how they would look in an item. This could hugely reduce the number of returned items, saving companies time and money.
Video Conferencing – AR video calls
Augmented reality face recognition features empower video collaboration and communication experience. With virtual background for video conferencing, users can remove and change their background during a video call in real-time for privacy purposes. Face touch up technology (also known as AR beauty technology) allows users to automatically enhance their faces by applying skin smoothing, teeth whitening, face morphing and other digital beautification options what brings more comfort to video communication. Face filters allow users to overlay digital objects and animation onto their faces to have some fun. It improves privacy, adds comfort and boosts enjoyment with video calls.
Also read: Latest Video Conferencing Technology Set To Transform Video Calls
Games
Those developing vision-based and enabled gaming experiences can integrate Face AR technology to let players live stream progress. Filters can be applied to players' faces, transforming them into realistic 3D avatars or masking their appearance in streaming or in-game video chats. 3D avatars can also be used in chat rooms. One challenge with mobile games is the physical barrier that separates players. Socialising can go no further than leadership boards and 'invite friends' options.
Teatime, an Iceland-based start-up, used AR filters for live real-time video chat, where players wear virtual masks, and added a viewer component that allows teams to design new masks, preview them in real time and quickly upload them to the app to increase user engagement.
Online Dating
AR technology can allow users to hold video chats with one another as avatars, offering a discreet and secure initial ice-breaker and an environment in which safety and trust can be established and strengthened.
Virtual makeover
Virtual makeovers, hair segmentation and recolouring in real time and AI based product recommendations will reduce the uncertainty of shopping for beauty products or fashion accessories. Cosmetic giant Sephora reported that finding the correct foundation colour was a big concern for customers. It launched an AI colour match feature, based on skin-colour detection, which has attracted 8.5 million visits and seen 200 million shades sampled.
Visitors can not only wear lipstick and eyeshadow in the app but also check with virtual tutorials on how to contour, apply highlighter and create looks with eyeliner. MAC Cosmetics expects a 31 per cent sales increase by using virtual try-on mirrors in its physical stores.
Healthcare
Medical companies can harness augmented reality faces to hold remote consultations between patients and doctors. Facial expression recognition and eye-tracking technology could be valuable for assessing patients digitally, while facial AR modification could give realistic demonstrations of cosmetic surgery.
Customer support
When used in research or a medical context, CV algorithms can analyse facial expressions that represent emotions and identify minute changes in pupil diameter and facial muscles that indicate emotions such as joy and despair. These are usually invisible to the naked eye and many are involuntary reflexes. This could help those with social difficulties, for example someone on the autistic spectrum, to interpret reactions in others, let brands research the effect of advertising or even help people to understand their own feelings.
Transport
Passengers in autonomous vehicles wearing AR head-up displays (HUDs) could be alerted to obstacles, traffic conditions and route navigation. Cameras running augmented reality face recognition and analytics technologies could monitor drivers for signs of tiredness and advise them to take a break.
Smartphone Vendors
Gartner predicts that by 2022, 80% of smartphones will have on-device AI capabilities. Smartphone vendors integrate AR face recognition to create more powerful and feature-rich selfie cameras with beautification and in-built AR masks functionality.
Want to start face recognition augmented reality app development project? You can make your app more engaging adding Face AR features.
Top