Blog
Facial animation software has become not only a must-have entertainment attribute for comics, films, and games but also a growth accelerator for communication, education, marketing, and other business domains. For example, Snapchat animation-based AR lenses engage users and let the brand generate over 200M of filter triggers daily which grows organic traffic and drives sales.
Whether you're starting an e-learning platform, social media app, or a live streaming solution, or you already have one, 3D facial animation software is what makes a difference for your product without costing you a fortune. High user engagement leads to increased user-generated content, which promotes your product organically and way more efficiently, attracting new users and growing your sales.
However, many brands still wonder if bringing animation facial technologies is an investment-worthy initiative. If this case resonates with your situation, this post will serve you a good purpose by featuring:
- What is facial animation software, and how does it work
- 3 must-try use cases of adopting animation technologies
- 5 best facial animation software
- Why Banuba Face AR SDK as your animation vendor.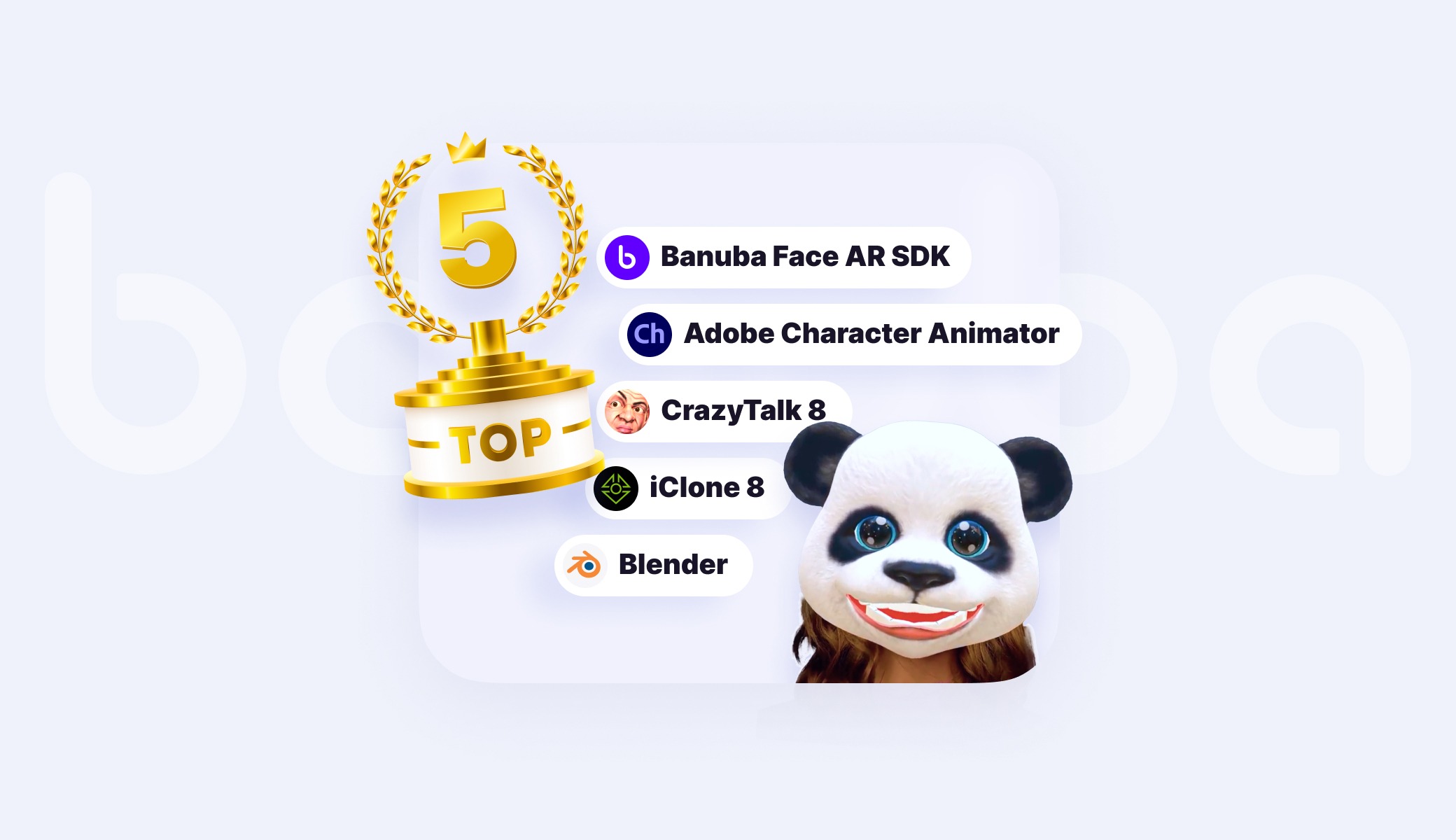 Adobe Character Animator, CrazyTalk 8, iClone 8, Blender, and Banuba's Face AR SDK are the market-leading software solutions for facial animation.

You can animate a face using Adobe Character Animator, CrazyTalk 8, iClone 8, and Blender as customer-centric tools, and Banuba's Face AR SDK for integrating the technology into your existing solution.
Top