Blog
Gaming videos and live streaming are the trends of 2023. In just 2 years since 2020, the number of gameplay video viewers increased by 25% achieving 1.2 billion (Statista). Much of that growth is fueled by the pandemic when people increased their online content consumption during lockdowns.
Still, the demand for gaming content will continue to grow, opening new opportunities for video app developers.
If you want to hop on the bandwagon with your Twitch- or YouTube-like streaming app that lets users create gaming clips from broadcast content, this post is for you. We shortlisted the 12 best video editing software for gaming and highlighted their key features.
Get insights into today's gamers' challenges and what competitors have to offer. Learn the gamers' drivers on choosing the best video editing software for gameplay and how to cut down your app development costs.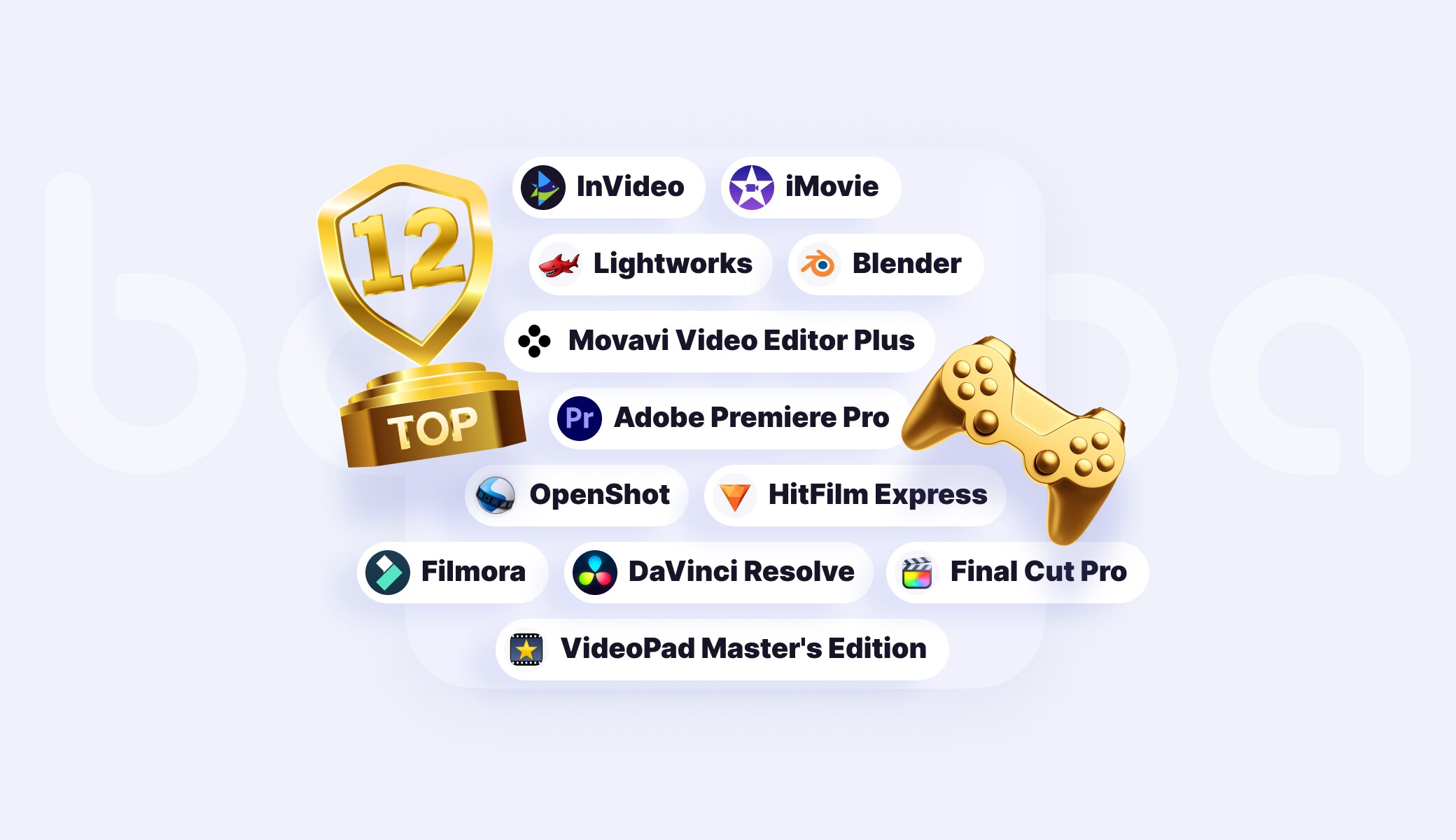 Among the best software for gaming video editing for pro gamers, you can check DaVinci Resolve, Adobe Premiere Pro for Windows, Final Cut Pro for Mac or OpenShot for online video editing.

YouTuber gamers mostly use iMovie, InVideo, DaVinci and Adobe Premiere Pro due to their extensive effect collections and ability to export videos in high quality.

The best video editing software for gaming that comes 100% free includes OpenShot, iMovie, Blender and DaVinci Resolve. Lightshot, AVS Video Editor, Filmora, and Windows Movie Maker include powerful free plans too.
Top