Blog
Educational video content is thriving in recent years as both teachers, coaches, mentors, and students prefer watching long- and short-term recordings or live streaming videos to text-only content. This format is far more engaging and easy to consume compared to old-fashioned read-only manuals, books, etc.
E-learning platforms, massive open online course (MOOC) providers, and skill- and knowledge-sharing websites are among the leaders in producing educational videos. To stay competitive, vendors should provide user-centric killer features that engage and inspire consumers to join and use products. If you're about to launch your own educational video platform and wondering what features to embed into your app, this post will help you.
Today, we want to share the 7 best video editing software for education and their key functionality. This will help you better realize what features competitors offer to inspire and engage users so that you can deliver a killer feature platform and beat the competition.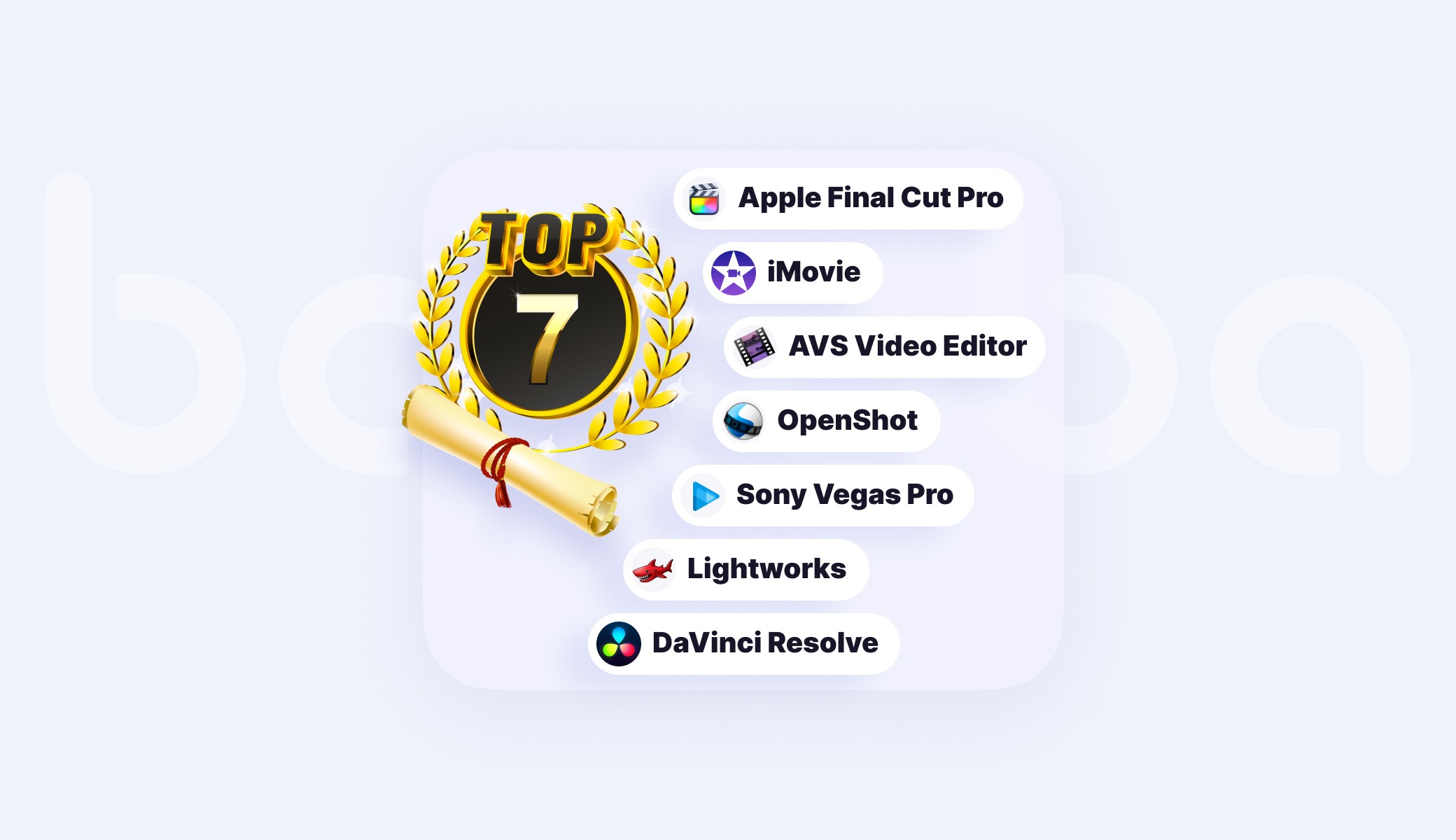 Final Cut Pro, DaVinci Resolve, Adobe Premiere Pro, Lightworks, Sony Vegas Pro, iMovie, and AVS Video Editor are the most popular video editing toolkit for creating educational content. All of them differ by the learning curve making DaVinci Resolve a great choice for professional video makers while iMovie (macOS-only) and Lightworks are a perfect match for non-technical coaches, mentors, and teachers familiar with basic features.

iMovie, Sony Vegas Pro, Final Cut Pro, Adobe Premiere Pro, DaVinci Resolve, Lightworks, and AVS Video Editor are great tools for both teachers and students to create educational videos. Based on your video editing experience, the right tool may vary from DaVinci Resolve (mostly for professionals) to iMovie (beginner-oriented) so choose the toolkit which fits your technical background.

iMovie, Movavi Video Editor, Magix Movie Studio, OpenShot, Shotcut, Movie Maker, VSDC, and Blender are beginners' most easy-to-use video editing software. First, they mostly offer many advanced features for free. Second, they provide an intuitive user interface which became commonplace many years ago so that most users will get through it easily.
Top