Blog
Virtual Mirror Complete Guide
Virtual mirrors are the new frontier in e-commerce, physical stores, applications, and websites. Projected to reach $20.99 billion by 2027, they redefine shopping. They offer consumers an interactive experience with cutting-edge technologies to simplify and diversify their shopping journey.
Brick-and-mortar stores embrace them, with
47%
of consumers using AR while shopping online and in stores. Smart mirrors help 45% of online shoppers save time on purchasing decisions. Keep reading to explore what's behind the virtual mirror work, how it benefits a retail store, and how any commerce business can implement it into customer interaction.

Banuba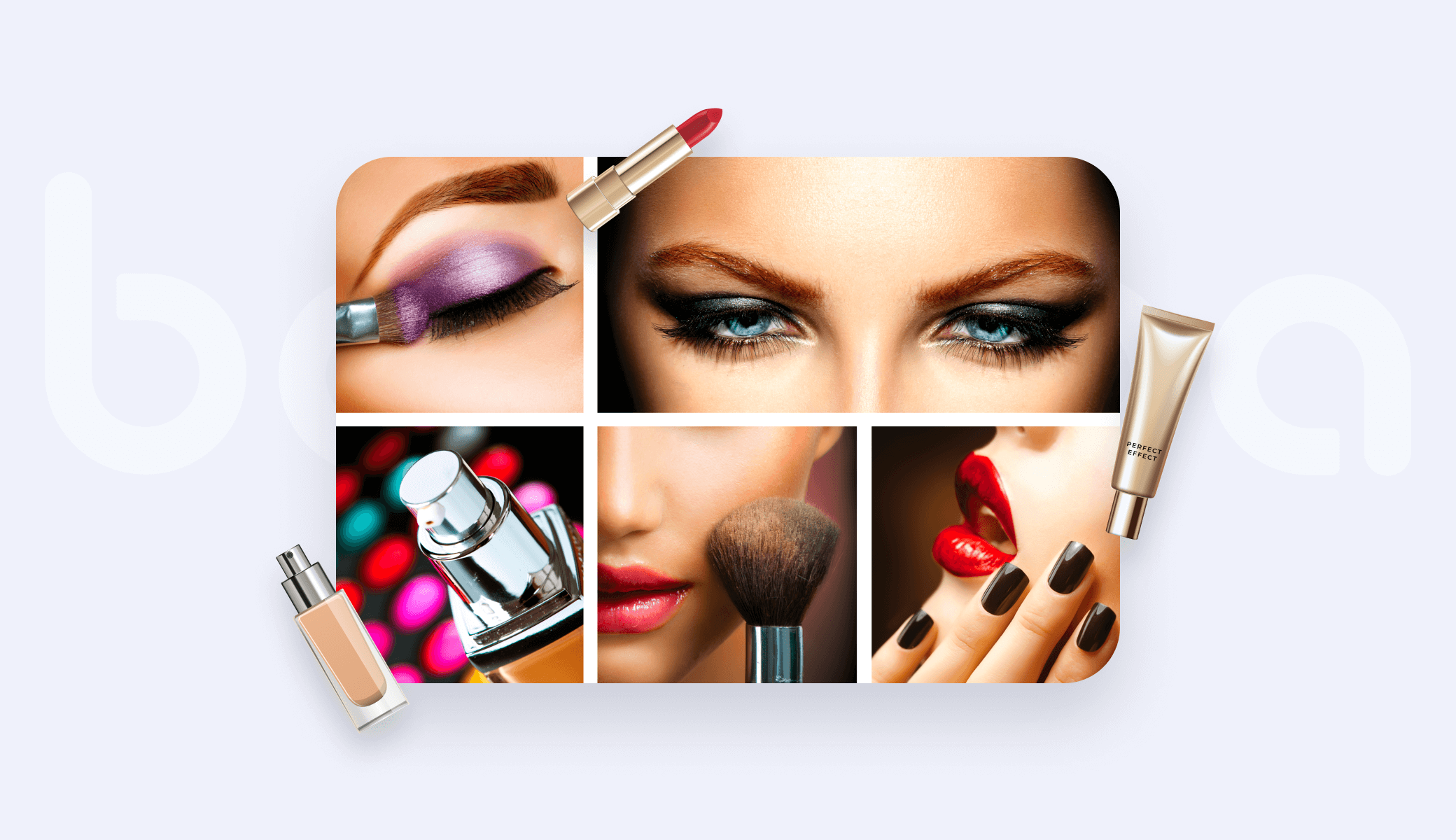 [navigation]
What Hides Behind the Smart Mirror Technology?
A virtual mirror operates at the convergence of augmented reality and real-time image processing. It's a harmonious collaboration of hardware with sophisticated software. The device's camera captures the user's reflection, which undergoes intricate analysis through specialized algorithms.
By integrating selected product images like clothing, accessories, or makeup, these mirrors superimpose virtual products onto the user's reflection, creating a seamless augmented reality overlay that mimics the appearance of wearing or using the chosen products on the screen. The light is adjusted to match the user's environment, enhancing realism.
Users interact through touchscreens, gestures, or voice commands. Customers can access this experience via a dedicated app, website, or platform.
Types of Virtual Mirrors
Depending on its designation, a virtual mirror can have many functions — from a fitness mirror for personal usage to a virtual try on tool for stores. However, we can distinguish only two types of smart mirrors — professional IoT solutions and any device with a camera and screen that can become a virtual mirror with an integration of cutting-edge software. Let's explore these two components.
Virtual Mirror Hardware
The integration of iPads or Android tablets can effectively substitute traditional mirrors. The cost spectrum for these choices is remarkably versatile, with $450 for a new iPad. Renowned for their high-resolution displays and robust processors, most tablets guarantee a superior Augmented Reality user experience. However, it's important to note that the battery life might emerge as a limitation when these tablets are repurposed as virtual mirrors, offering an average duration of 4 to 6 hours. Our TINT Platform is easily integrated into any of the above-mentioned devices. Besides, we can also incorporate it into custom-made hardware after running some tests.
Digital Mirror Software
You don't need to be Harry Potter to turn a mobile phone into a virtual mirror. It's a combination of AR technology, 3D, high-end coding, and real-time rendering that works the magic. Some solutions, like TINT, also use AI and machine learning to offer the best virtual try on experience.
The technology behind a virtual mirror is simple — it's a hard-core coded app installed on almost every hardware with a camera and a screen. TINT is available on mobile devices, web applications, desktops, and smart mirror counters.
With the e commerce industry blooming with nearly 20% of global retail sales, more brands introduce virtual mirrors on their websites, online stores, and apps, creating a new customer touchpoint. The average functionality offers customers:
Real-time Editing. The old-fashioned virtual try-ons acted like filters with the ability to process images and overlay different products or effects. It was time consuming and unrealistic. Modern facial and body tracking technology allows customers to try different styles in reality.
True-to-life Virtual Try On. Achieving a true-to-life portrayal of virtual makeup, accessories, and clothes is pivotal. The products must exude the same authenticity as they would in reality. The lip gloss should catch the light naturally, while the hair color must mirror the vibrant hues of actual hair dye. Thanks to the remarkable capabilities of rendering technology, every nuance of makeup — its colors, textures, and tones — can be impeccably translated into the digital realm, offering an unparalleled customer experience.
Product Recommendations. A virtual mirror offers a mix and match option with the best product recommendations based on the user's facial features, hair color, age, complexion, and other individual characteristics. This allows brands to upsell and cross-sell.
Smart Assistance. AI-powered virtual try-ons leverage a data-driven approach and analyze customers' features, behavior, and preferences to offer an unforgettable shopping experience with personalized assistance. Thus, TINT offers skin and color analysis to guarantee the best matching recommendations that usually decline the refund rate by 60%.
Typical User Experience Features
In addition to the obvious virtual try on feature, the technology allows:
Recording and Sharing. Customers can save and share the look they tried on social media platforms or on their mobile devices. No more selfies and FaceTiming from a dressing room — a virtual mirror covers it without lines and sweat.
Interactive Control. The interface of a virtual mirror is intuitive and user-friendly, with familiar swipes and taps to search and find the desired product. As Covid-19 brought some hygiene issues up, touchless and voice-recognition interactions with smart mirrors are becoming more popular. Banuba has already introduced its touchless UI technology with gesture recognition.
Performance Analytics. Metrics are invaluable when it comes to online sales. A virtual mirror can help track customer engagement via some marketing insights it offers. Based on the interaction, a mirror can track the session duration, returning customers, the interaction with certain items, etc.
The Use of Smart Mirrors
Digital mirrors are versatile in terms of their intended use. Let's review the most common application.
Virtual Try On
According to research by Accenture, 61% of shoppers prefer brands offering an interactive virtual try-on experience. No wonder this feature comes first in the list of possible applications of smart mirrors. This interactive shopping experience allows customers to try various products without staying in lines in a dressing room and waiting for a consultant. The technology gives access to various product options, which would take more time to try physically.
AI-based Analysis
AI-powered smart mirrors allow customers to find the best-matching products in the accessorize and beauty industry based on skin, complexion, age, eye and hair color, gender, and facial features. TINT's smart seasonal color analysis finds the best shades for makeup to fit every skin tone and hair color. This application can help reduce return rates and increase customer loyalty.
Augmented Reality Marketing Campaigns
Smart mirrors can be used for advertising new products that haven't touched the shelves yet. Besides, promo materials and digital testers can be sent to customers to try at home via apps with smart mirrors.
How-to Guides
A virtual mirror can act as an instrument to help potential customers apply and style the products. Analyzing the person's facial features and shape, the magic mirror can demonstrate how to apply certain makeup products or wear a scarf.
Style Assistant
Using a data-driven approach, the smart assistant inside the mirror can help the customer create a complete look based on their preferences, desires, and appearance features.
Photo Booth
Retailers can leverage the smart mirror as a photo booth and additional hook for enhancing customer engagement. Taking images and sharing them on social media will also help boost brand awareness.
Omnichannel Sales
According to Google, brands that use an omnichannel approach have a 30% higher customer lifetime value. A smart mirror is an additional touchpoint with customers and a point-of-sale without lines.
A Virtual Mirror — Inspiring Case Studies from World Retailers
Let's hop on the inspiring examples of virtual mirrors' usage by renowned brands.
Douglas Beauty Mirror
Douglas released its Beauty Mirror within its Douglas app. Customers can test over 5,000 beauty products and pick cosmetic products from existing looks created by makeup artists. These looks also feature step-by-step guides on how to re-apply the products independently.
Shoppers can immediately add to the basket any beauty item they have tried and proceed to checkout.
Magic Mirrors by L'Oreal
L'Oreal basically turned its website into a huge department store with smart mirrors all over. Shoppers can try any beauty product — from hair dye to lip stains. Besides, if they have trouble finding the perfect foundation shade, there's a virtual mirror to assist.
In addition to digital virtual try-ons, L'Oreal also established physical smart mirrors in its stores in China, where visitors can try various shades and order products delivered to their homes.
H&M Virtual Mirror
H&M introduced smart mirrors to its store in California. The dressing rooms are equipped with smart mirrors that can recognize the item a buyer has brought (taking into account the color and size) and offer additional items to finish the look.
Besides, H&M is taking a step further, introducing digital clothes to wear in the metaverse and going to a concert. They have released a new digital collection for online parties and dance floors.
The WatchBox Virtual Try On
The WatchBox introduced the try-before-you-buy feature via virtual try-on. Clients can now try on any watch to match their look — either looking for a present or choosing the accessory for themselves. The feature allows users to compare the sizes of different watches and find the perfect match for their collection.
LensCrafters Virtual Mirror for Glasses
There's probably nothing trickier than choosing glasses online. However, LensCrafters reinvented this concept and released the Virtual Mirror for Glasses. Now, customers can try on as many pairs as they want in just one click.
Wella's Smart Mirror
Wella Professionals cooperated with Coty and created a Smart Mirror for hair salons. The device uses AR to try various hair colors in real time and offers a 360-degree view to admire the results. Besides, the facial recognition feature offers a more personalized approach to customer service, keeping progress from all previous hair manipulations and procedures.
In addition, clients are offered trendy and inspiring looks that can help them choose their next hairstyle.
MyRoutine AI from La Roche Posay
The beauty giant La Roche Posay offers its consumers a visit to a dermatologist via their new MyRoutine AI application. The software is powered by AI and analyzes clients' images for the most typical skin concerns. The technology offers a personalized beauty routine that will combat skin-related issues.
The Perks of Smart Mirrors for Brands and Retailers
These high-tech mirrors offer a range of benefits that cater to both brands and consumers, ultimately shaping a more satisfying shopping experience and bolstering business growth.
Customer Loyalty
Smart mirrors play a crucial role in enhancing customer loyalty. By offering an interactive and personalized shopping experience, these mirrors can create a lasting connection between the consumer and the brand. Customers who feel valued and engaged are more likely to return to the store, boosting brand loyalty. The ability of smart mirrors to provide tailored product recommendations and virtual try-ons not only simplifies the decision-making process for customers but also fosters a sense of trust and affinity for the brand.
Customer Satisfaction
Customer satisfaction lies at the heart of any successful retail endeavor. Smart mirrors contribute significantly by addressing common pain points in the shopping journey. These mirrors eliminate the need for customers to try on multiple outfits, saving time and effort physically. Moreover, the augmented reality features of smart mirrors allow shoppers to visualize themselves in various styles and sizes, minimizing the chances of post-purchase dissatisfaction.
Increased Sales and Conversion Rates
One of the most compelling advantages of integrating smart mirrors is their potential to skyrocket sales figures. Research suggests that these mirrors can increase conversion rates by a staggering 94%. The interactive nature of smart mirrors encourages customers to explore products more extensively, leading to higher purchase intent.
How to Introduce Smart Mirrors into Your Business?
Businesses have two ways to implement smart mirrors. The long way involves developing a solution in-house from scratch or purchasing expensive kiosks with built-in virtual try-on software.
However, the most effective option is to find a technology partner who can offer you an off-the-shelf solution.
TINT Platform offers fast product integration and the shortest product digitalization time - up to 48 hours. Our experience and patented face recognition and tracking technologies with 3.308 vertices, which are different from other solutions on the market, allow us to produce more realistic results.
Top