Blog
Virtual Try-on
Best Virtual Makeup Try-on Solutions
The virtual try-on technology revolutionized the beauty industry and retail, bringing e-commerce to the next level and beyond. The live camera mode smart mirrors and online virtual try-on in Sephora boosted its sales by 35%, according to the Glimpse Group. The technology adopted in the beauty and e-commerce industries offers a real-life makeup products fitting experience virtually.
According to McKinsey, online sales are expected to be the fastest-growing channel, with a 12% annual growth rate. The importance of using virtual try-on by companies and retailers in the beauty industry has already become an undeniable fact rather than a dubious prospect. With 61% of consumers preferring retailers with AR experience, companies that want to become market leaders should have adopted the technology yesterday. We offer a review of the best virtual makeup try-on solutions to transform your beauty business.

Banuba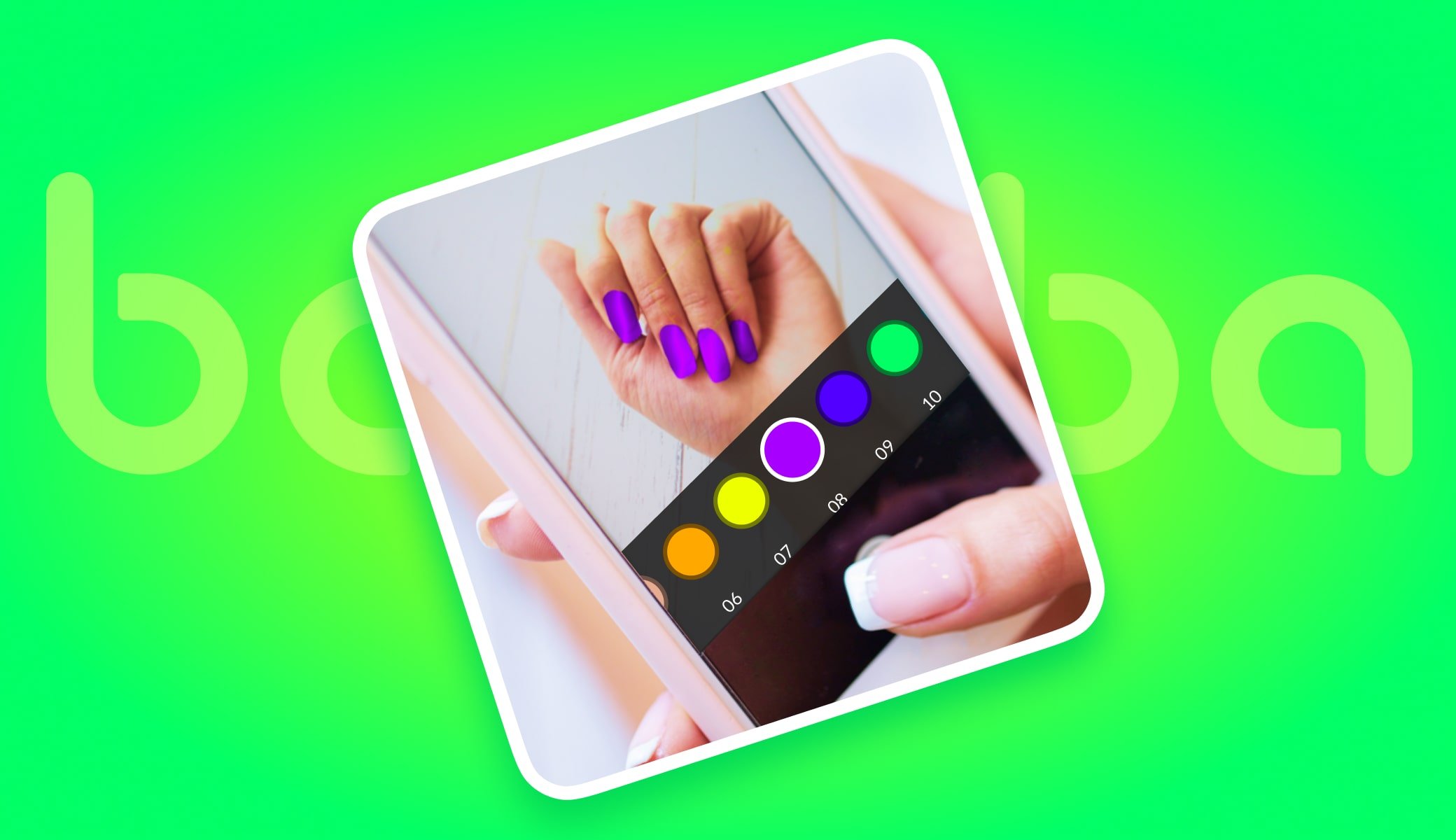 [navigation]
The selection of virtual try-on tools on the market can be overwhelming. Beauty brands must research, compare and choose the right match for their needs and budget. We've done all the dirty work. Let's take a look at the best virtual makeup providers who can transform a beauty business.
TINT by Banuba — Revolutionary Virtual Try-on Tool
Banuba's TINT makeup virtual try-on tool is an innovative software solution that revolutionizes the way consumers try on makeup. By leveraging advanced augmented reality technology and artificial intelligence, Banuba has developed a platform that allows users to virtually apply various makeup products and experiment with different looks, all from the convenience of their devices and live-camera modes. Are you looking for that perfect lip liner to match that tricky red lipstick? Try them on and compare them from the comfort of your bed. This solves the main concern of 47% of buyers who dislike online shopping due to their inability to interact with products.
TINT includes an AI makeup recommendations system
With Banuba's TINT virtual try-on tool, users can explore a vast range of virtual makeup products (up to nine items at a time) and instantly visualize how they would look on their faces in real time. Whether it's testing out a new red lipstick shade, finding a matching lip liner, mascara, eye shadow, blush, or even foundation shades, the tool provides a realistic and interactive experience that closely mimics the outcome of actually wearing the makeup. TINT's accuracy lets buyers play with textures and shades and choose between a sticky lip gloss or matte lipstick, match foundations to their skin types, and achieve a totally new look without touching makeup brushes.
Computer vision algorithms and machine learning models power the technology behind TINT. These algorithms analyze facial features, contours, and lighting conditions, ensuring the virtual makeup seamlessly blends with the user's natural complexion. The tool also considers various factors such as skin tone, texture, and lighting variations to deliver accurate and lifelike results. Moreover, TINT improves camera resolutions and enhances image quality, thereby providing equal terms for owners of every gadget.
By integrating the tool into websites or mobile apps, beauty brands and retailers can enhance the online shopping experience, allowing customers to test products virtually before purchasing. This reduces the need for physical testing and increases customer satisfaction, leading to improved conversion rates and reduced product returns. Besides, brands can become more sustainable by leveraging virtual testers and promo materials instead of physical analogs.
According to analytical data from Banuba, with TINT, companies can expect 200% higher conversion rates, increase their average order value by 30%, and decrease the return rates by 60%.
What Makes TINT Unique?
Let's dive into the main characteristic features that distinguish TINT from its competitors and make it a one-of-a-kind solution on the market.
Personalized Recommendations
With AI-based personalized recommendation, TINT analyzes facial features, skin tone, and other factors to provide tailored makeup recommendations. By understanding each user's unique characteristics, the tool suggests the most suitable makeup products and shades to complement their features and preferences. This personalized approach helps users discover new products that align with their styles and enhances their customer journey in search of a perfect makeup match.
The AI seasonal color analysis feature in TINT utilizes computer vision algorithms to analyze a user's skin undertone, eye color, and hair color, among other factors. By considering these elements, TINT identifies the user's seasonal color palette. This analysis enables TINT to recommend makeup shades and color combinations that harmonize with the user's seasonal color profile, enhancing their natural beauty and helping them make informed makeup choices.
With 25% of customers returning 15% of their purchased goods, AI-powered personalized recommendations have become crucial for businesses. Moreover, with 78% of buyers expecting brands to deliver personalized offerings, it guarantees lower return rates, and higher customer satisfaction scores, resulting in increased revenue. Additionally, lower returns guarantee less waste and reduced carbon footprint.
True-to-life Makeup Products Representation
TINT takes pigmentation into account, ensuring a realistic representation of digital products. Its virtual try-on technology also strives for accuracy in capturing facial features, minimizing smearing, and ensuring full coverage.
Additionally, TINT focuses on accurate color representation across various skin tones. Choosing among foundation shades has never been easier! Banuba's research involved interviews with over 100 experienced makeup artists, covering popular product types. These factors contribute to TINT's unparalleled realism and authenticity in the virtual try-on experience. You can test it out in the demo version to see for yourself.
Patented Face Tracking Technology
Banuba is the leading provider of Augmented Reality and AI-based solutions with over 7 years of experience, serving over 100 companies, including Gucci, Meta, and Samsung.
Its unique technologies include more than 30 patents in face tracking with 3,308 vertices and makeup transfer functionality. This allows more capabilities and accuracy in comparison to landmark-based tracking.
Ready-to-use Digitalized Makeup Products
TINT provides customers with 22,000 off-the-shelf digitalized products. This allows quick virtual try-on realization from the first days of service use.
Record Product Digitalization Time
Time plays a key role in the competitive environment of the beauty industry market. Banuba offers its customers record-breaking delivery time for virtual makeup. Brands and retailers can digitalize new items and upload them to their catalog in just 48 hours — faster than some offline shops can deliver purchases to their clients.
Accessible on Any Device
With TINT, buyers can use virtual try-on on any gadget. The web-based platform is accessible on in-store devices (smart mirrors, etc.), mobile phones, and websites. This allows the introduction of an omnichannel approach into the customer journey. According to statistics, brands with at least three channels can expect their sales rates to grow by 287%.
Ready-to-Integrate
The TINT team ensures seamless platform integration into the client's system. The full launch and implementation of the platform will take up to two weeks.
Full Customization
TINT is a white-label virtual try-on that can be fully customized to customers' needs. The UI will be adapted and tested, considering the brand identity.
Perfect Corp.
Perfect Corp. is another virtual try-on company specializing in digital makeup. The company offers a wide range of products and services tailored to meet the diverse needs of businesses in the beauty sector, but its flagship product is YouCam Makeup. It provides users with a realistic and immersive experience in online makeup shopping. Its precise facial mapping works on both live-camera mode in real life and on a front-facing photo.
Perfect Corp.'s Virtual Makeup products are designed to cater to different platforms and customer needs. They offer various options, including standalone apps, software development kits (SDKs), and APIs that can be integrated into an existing website.
Perfect Corp. also offers tailored customization. Businesses can create branded virtual makeup apps, incorporating product offerings and unique branding elements.
The Perfect Corp.'s virtual try-on allows buyers to apply various makeup products — from eyelashes to eyebrow pencils to concealer and lipsticks. Besides, the tool also leverages AI to offer personalized recommendations based on user's preferences and unique facial features. The AI-powered platform analyzes the user's skin tone, eye color, and other attributes to suggest makeup looks and products that complement their individual features. This feature helps users discover new trends, styles, and products that align with their preferences, making it a valuable tool for makeup enthusiasts and beauty professionals.
ModiFace
ModiFace is a renowned provider of cutting-edge virtual try-on services and is part of the L'Oréal family.
At the heart of ModiFace's offerings is their Virtual Try-On tool, which leverages augmented reality (AR) and artificial intelligence (AI) to provide users with a seamless and realistic virtual makeup try-on experience via a live camera and picture. By utilizing advanced facial mapping and color analysis, the tool accurately applies virtual makeup products in real-time, allowing users to visualize how different shades, textures, and finishes would look.
ModiFace's Virtual Try-On tool, available through their website, offers an extensive selection of makeup products to explore. Users can virtually apply a wide range of cosmetics, from lipsticks and eye shadow to foundations and blushes. They can act as a model and pose to have fun with friends or shop virtually to find that perfect satin lip gloss without countless swatches on their hands. The tool takes into account various factors such as skin tone, lighting conditions, and even specific product formulations to provide an accurate and personalized virtual try-on experience.
The Virtual Try-On is available on various platforms, including WeChat. Any brand can adapt the existing solution to its needs and design.
Revieve
Revieve is another virtual try-on service provider specializing in makeup. Their Makeup Virtual Try-On platform offers highly realistic and interactive virtual makeup try.
Revieve's platform utilizes cutting-edge augmented reality (AR) technology to provide users with an accurate virtual try-on experience. The platform's advanced algorithms accurately map facial features, skin tones, and textures, ensuring lifelike representations of makeup products.
Users can tailor their virtual try-on by exploring various shades, finishes, and styles. They can also adjust the intensity and placement of the virtual makeup to match their preferences. These features enable users to experiment, discover new products, and find the right match combinations that enhance their unique features.
Revieve's platform is user-friendly and accessible across multiple devices, offering a consistent and convenient experience. Additionally, users can share their virtual makeup looks with others, fostering social engagement and interaction.
Visage Technologies
Visage Technologies offers the Makeup SDK. This software development kit integrates advanced augmented reality (AR) technology into beauty applications, delivering seamless and realistic virtual makeup try. The Makeup SDK ensures precise facial tracking and accurate color mapping, perfectly aligning virtual makeup products with users' facial features and skin tones.
Visage Technologies excels in customization, allowing businesses to tailor the virtual try-on experience through a live camera and front-facing photo. Brands can create branded makeup applications or integrate the technology into existing platforms, providing a unique and cohesive brand experience.
The Makeup SDK delivers high-quality real-time rendering, ensuring a seamless and responsive virtual try-on experience. Visage Technologies uses its FaceTrack solution to detect and track nearly 100 facial points to transfer the makeup virtually. Efficient algorithms and optimized performance enable smooth interactions, allowing users to explore and experiment with various makeup products effortlessly.
The Makeup SDK is compatible with multiple platforms, ensuring a consistent and user-friendly experience across both mobile and web.
Visage Technologies provides robust support and continuous updates to their Makeup SDK. Their team offers comprehensive documentation, sample codes, and technical assistance for smooth integration.
A website, an app, and a social media presence are no longer enough to attract and retain customers in the beauty industry. Top-notch virtual try-on solutions change the rules and transform any device into an interactive online shop with more functions and opportunities than a brick-and-mortar counter. It's time for beauty brands to play by the new rules and choose a reliable service provider to achieve the best results.
Top