Blog
Sports highlight videos are becoming viral as bloggers, brands, sports centers, and professional clubs invest more funds into creating mature video content. It's engaging and 72% of customers would rather watch a short highlighting video than see an image or read a text (Byteable).

If you want to launch your best sports highlight video editing software as a startup or target a new audience of sports bloggers, clubs, and centers, then competitor analysis is among the first initiatives your should undertake. It helps you to get answers to the questions like 'what tools do they use', 'what features are must-have', and 'how to make your product a stand out' filling it with features that users need the most.

For this reason, we'll guide you through the 6 best video editing software for sports highlights that will help you know their features, benefits, and weaknesses to start a killer feature platform that users will love.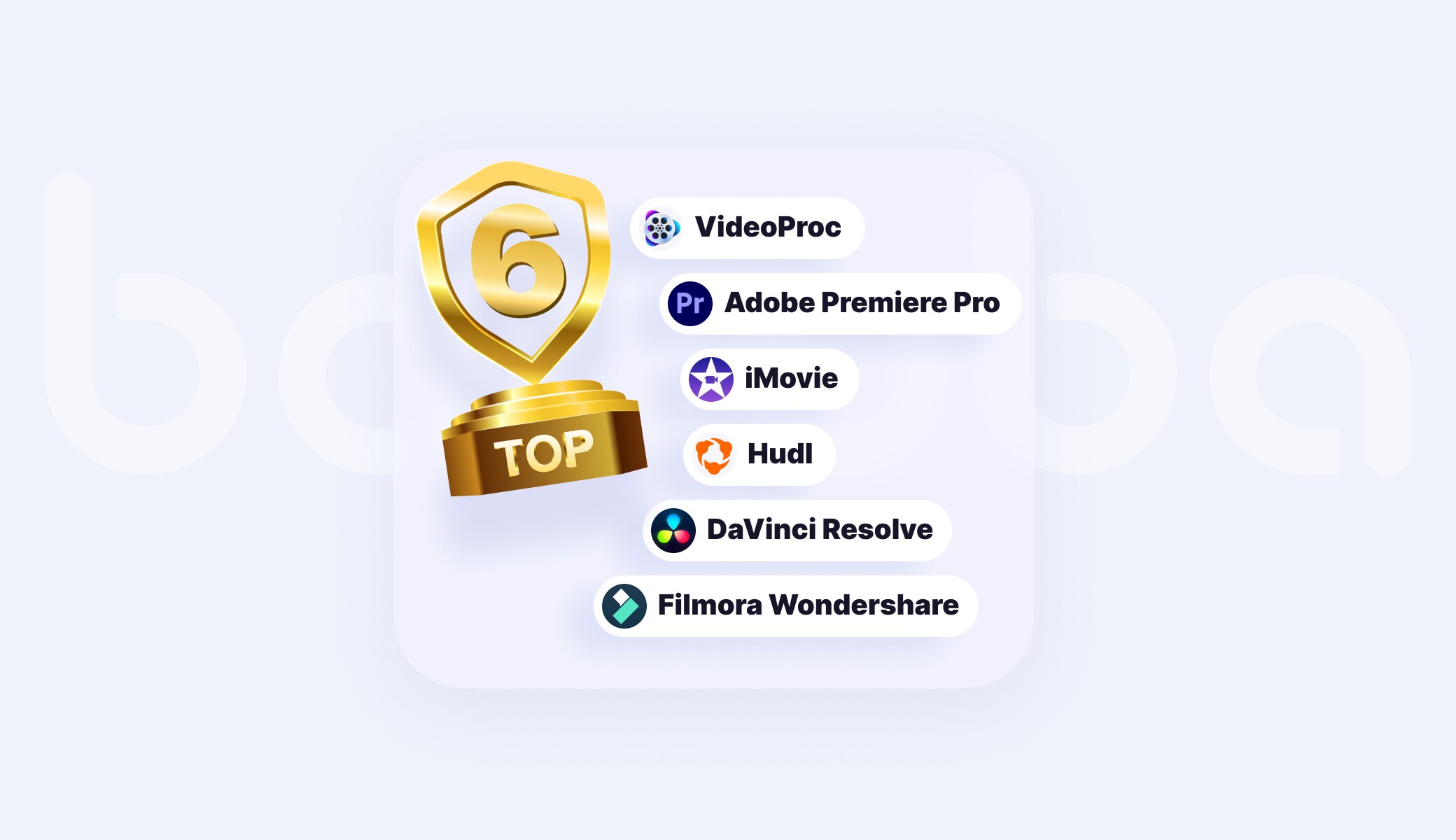 You can adopt Adobe Premiere Pro, VideoProc, Filmora Wondershare, Hudl, or iMovie video editing suites to start creating immersive and engaging sports highlight videos. Most of them are paid so you need to sign up and choose a suitable pricing plan. Once succeeded with the payment, you can either install a desktop version or proceed with a web platform version to create sports highlights.

The best apps to make a highlight video and reels include Adobe Premiere Pro, VideoProc, Filmora Wondershare, Hudl, and iMovie. They include both wide-purpose solutions like Adobe and industry-specific software like Hudl. So, choose the most suitable solution that meets your current needs and fits your budget constraints.

You can use Adobe Premiere Pro, VideoProc, Filmora Wondershare, Hudl, or iMovie to create highlight reels. The solutions differ in the specific functionality they offer. For example, Hudl is an industry-standard solution for creating sports highlights while Adobe Premiere Pro is a wide-purpose video editing platform that can also meet your needs.
Top