Blog
Video Editing
25 Best Video Editing Software For Training Videos [2023]
Video content is a popular delivery method for corporate training, explainer videos, academic learning, and other forms of knowledge transfer. This causes an increased demand for apps that assist in making such content.
When considering launching your product, it is always a good idea to look at what the competitors currently offer. So, if you intend to build the best video editing software for training videos, this article is for you. It contains:
3 types of training video editors: dedicated, general-purpose, and complementary tools, with an explanation of what they are;
25 best training video software with notable features highlighted and pricing model described;
A way to save money and launch faster with a video editing SDK, along with integration instruction.

Alex Krasko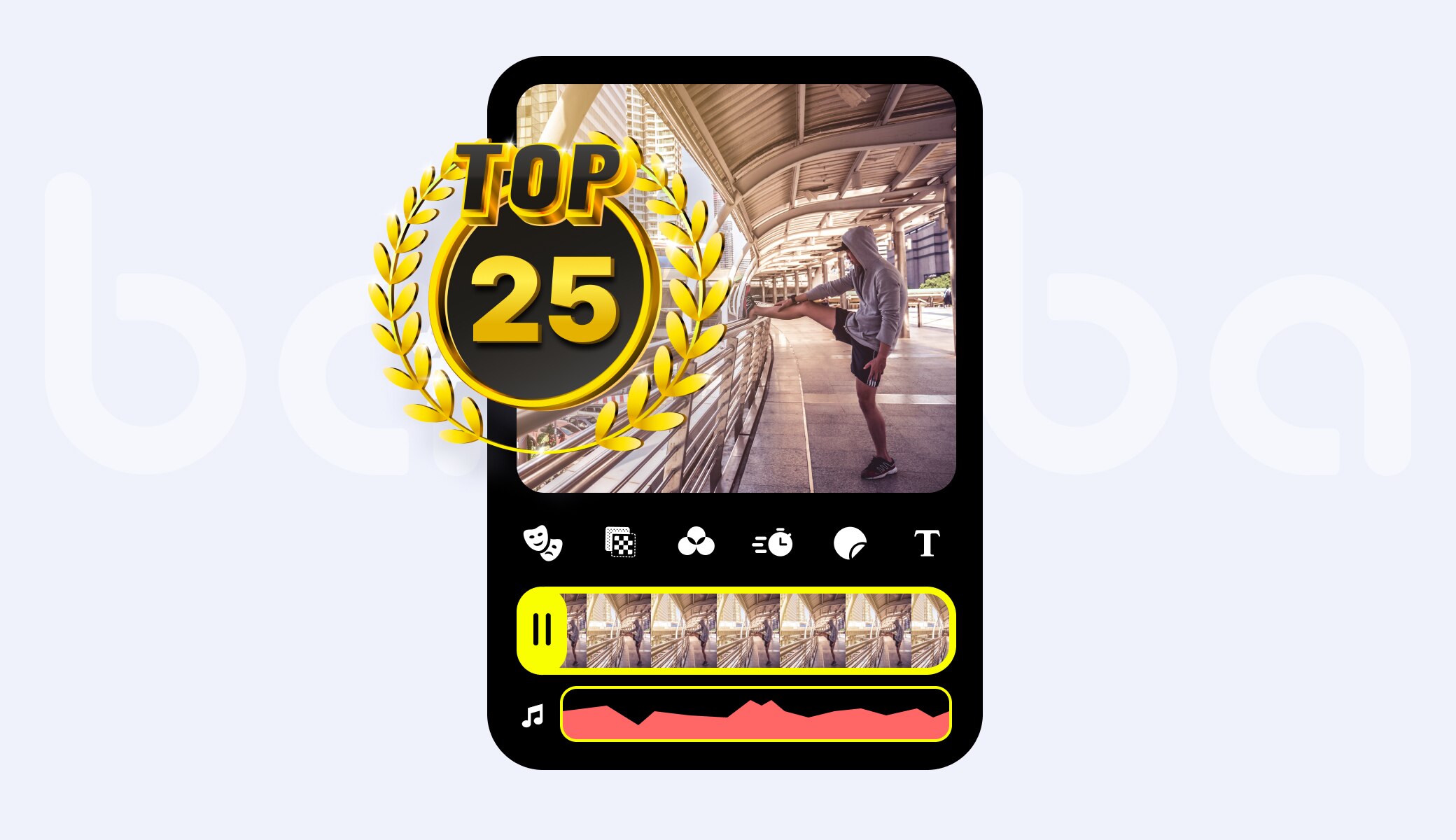 3 Types Of Training Video Editing Software
There are several types of tools to create training videos. The distinctions between them are murky, as certain notable features could be present in different apps.
The first is dedicated editors, either standalone or built into a larger authoring toolkit. They are designed for the eLearning domain and can have features that aren't required in other niches (e.g. xAPI support). Examples include iSpring and Articulate Storyline.
The second is general-purpose editors. Such apps don't intend to be the best software to make training videos and are opting for a more diverse set of applications. Examples include Filmora and AVS Video Editor.
The third is complementary software: slideshow makers, screen recorders, animation suites, etc. They focus on the types of content that aren't strictly videos but perform similar functions. Vyond and PowToon are some of the most popular apps of this kind.
Of course, your training video software doesn't have to fall firmly into one category. For example, Banuba Video Editor SDK can edit videos and make slideshows, as well as add AR filters, transition effects, picture-in-picture format, etc.
However, trying to cover everything in an MVP might be too hard and expensive. So in the beginning, it is better to focus on a few core functions. Unless you are going to use an SDK to save money and expand the feature set, but more on that later.
25 Best Video Editing Software For Training Videos
These are some of the best instructional video software on the market today, in no particular order. Look through them and see what you can learn from them to improve your own product.
1. Filmora
Filmora is one of the most popular video editing tools in the world. With a huge feature set (color correction, text-to-speech, split-screen, background replacement, etc.), a straightforward interface, and a fair price, it retains high user ratings: at least 4.5/5 on independent review websites. Besides its core offering, Filmora earns by selling subscriptions to premium features (e.g. motion tracking).
There is also a free mobile version — FilmoraGo. It is a quality app in its own right but it also works as a marketing tool for its more powerful desktop counterpart. People who like it, are more likely to purchase one for Windows or Mac.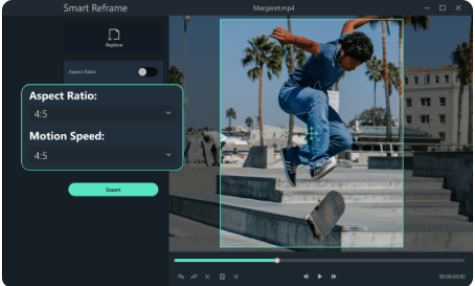 Filmora
Pricing: there are several pricing plans available, starting with $9.99/mo. Access to premium effects costs extra.
2. iSpring Suite
iSpring is among the top authoring tools on the market. Its capabilities include a powerful video editor with captions, infographics, transition effects, and more.
iSpring
Users praise it for a convenient UI similar to PowerPoint and realistic text-to-speech. The latter is especially helpful for people who aren't skilled at voice presentations and don't have the budget to hire a professional narrator.
Pricing: from $470 per author per year for non-profits and academic institutions. iSpring also sells access to additional features for extra.
3. Camtasia
Camtasia started off as a screencast capture software but has since become a powerful video editor. Its UI is based on drag and drop style that users easily understand and can use without any training. Features like a royalty-free music library, PowerPoint integration, and quizzes also help create training video software.
Camtasia | Video Editing Software for Training Videos
Pricing: perpetual license costs $353.99, and includes one year of maintenance (upgrades, technical support, and training videos). Additional maintenance years can be purchased once the first one runs out.
4. Sendspark
Sendspark is a popular video platform for creating customer training videos, such as for sales demos, onboarding, and customer support.
What sets Sendspark apart is the ability to create personalized videos at scale. You can use dynamic variables to automatically customize videos for every viewer. This helps drive engagement and brand loyalty.Additionally, Sendspark offers video editing, brand customization, detailed analytics, team video management, and integrations with dozens CRMs and email automation platforms.
Pricing: Sendspark has a free-forever plan. Paid plans start at $15 / user / month for unlimited videos, custom branding, and video personalization features.
5. AVS Video Editor
AVS is a professional video editing application for Windows. It has all the core features for a training video creator: screen capture, trimming, repositioning parts of video, annotations, etc. And it is straightforward enough so that people understand it, even if they aren't experienced with video editing.
AVS Video Editing Software for Training Videos
AVS can also create slideshows out of a series of pictures.
Pricing: a yearly license starts from $49. It includes AVS Video Editor and other audio and video production software from the same maker.
6. HitFilm Express
HitFilm is a desktop-based software for creating videos. It is known for its extremely extensive feature set and a massive number of available effects. It is not beginner-friendly, however, targeting experienced and professional users.
HitFilm Express | Video Editing Software for Training Videos
Other notable features are the ability to import 3D models and a particle simulator — in case the user needs a blockbuster-level training video.
Pricing: free. However, many advanced features are sold separately as add-ons.
7. Panopto
Panopto is designed to fit both business and academic users. It is more than just an application aiming to become the best software for training videos — it is a platform with screen-capturing, video editing, and video hosting capabilities. As it is primarily aimed at training videos, its feature set includes capabilities aimed at this segment: captioning, making quizzes, and so on.
Panopto
Pricing: there is a free basic plan with limited video storage and streaming. The paid one costs $14.99/mo and is only available in the USA, Canada, Australia, UK, and select EU countries. The Enterprise plan's price can be received on-demand.
8. Screencast-o-Matic
Screencast-o-Matic gained popularity as a popular screen and webcam recording tool but the company also has an app to edit videos. It offers a lot of transition effects, text/picture overlays, zooming in on certain elements of a video, etc.
Screencast-o-Matic
Screencast-o-Matic works on iOS, Android, Mac, Windows, and Chromebooks, allowing it to access a large potential audience.
Pricing: the pricing plans for education are cheaper compared to the ones for businesses. The cheapest individual plan is $2/mo but there is also a free option.
9. Loom
Loom is a screen capture and video editing software that focuses on corporate and academic training. It has desktop and mobile versions, as well as a Chrome extension. Its core features are similar to most other competitors. However, it has emoji reactions, custom calls to action, and detailed video analytics. Not many other training video software has those.
Loom
Pricing: there is a free basic plan. The paid one costs $8/creator/month and offers additional functionality.
10. Ezvid
Ezvid is a free video editing application for Windows. The price alone makes it the best training video recording software for some. However, it boasts a lot of useful features, including speech synthesis, playback speed editing, and overlays. It is not as feature-rich as some of its competitors but it is often enough.
Ezvid | Video Editing Software for Training Videos
Pricing: free. If the users want, they can donate to the developers through a PayPal widget.
11. FlashbackPro
FlashbackPro is an enhanced version of the screen recorder built by the same company. It can capture footage from a single screen, several of them, or a selected area. In addition, it has a powerful array of commenting, overlays, transitions, and other effects. Finally, FlashbackPro allows users to export their clips to social media (e.g YouTube).
FlashbackPro
Pricing: the lifetime license is $49. Upgrades to the latest version cost extra. Students, teachers, government institutions, and nonprofits get a discount.
12. Wirewax
Wirewax is made to create interactive online videos. It allows users to mark people and objects in the clip so that the viewers can click on them and call various overlays, skip chapters, or get additional text information. This can be useful to give more details on the topic of the training video. Once the video is released, the users can see how it performs on the analytics panel.
Wirewax
Wirewax is web-based, which means it is accessible from any connected device with a screen and a browser, just like Web AR technology.
Pricing: The cheapest plan is $23,988/year — billed annually. There are more expensive ones for larger companies.
13. Verse
Verse is also an interactive video platform, suited for branching stories or multi-stage training programs. It utilizes hotspots and tags, can create slideshows, and includes advanced analytics. It even supports 360-degree videos and includes many video templates to make creating high-quality content easier.
Verse
Pricing: the cheapest plan is $100/mo and is available to individual users that create non-commercial content. Paid video tutorials and online courses will likely qualify as commercial and require a more expensive subscription.
14. Vyond
Vyond is one of the most user-friendly tools to create training videos. It focuses on creating animated content, with premade and custom characters, effects, video templates, and more. However, there are issues with sharing characters, which means sometimes users have to recreate them from the ground up instead of using the one their coworker made.
Vyond
Pricing: the cheapest plan is $299/y but it includes a small Vyond logo in the corner and doesn't support resolutions beyond 720p.
15. PowToon
PowToon is one of the best tools for recording training videos with animations. It boasts a lot of premade characters, backgrounds, music tracks, effects, and other features. It is also simple enough that untrained people can easily create solid content with it.
PowToon
Pricing: free for personal use. Paid subscription starts at $20/mo.
16. Adobe After Effects
After Effects is a venerable application that professionals around the world use as a training video creator. It has a colossal stock of images, videos, and objects (over 60 million) that its users can include in their projects. It is also well-integrated with other products in the Adobe ecosystem, for example, Photoshop and Illustrator.
However, being so complex, it is not beginner-friendly at all.
Adobe After Effects for training videos
Pricing: €24,79/mo for individuals. Schools and universities can get all the Adobe licenses for €330,00 per year per device.
17. Moovly
Moovly is a popular training video software based on animations. It fits the eLearning setting very well, being simple to use, and having a lot of features to speed up making instructional videos: speech-to-text, subtitle generation, content library, etc. It also has tools to automate video production, based on AI processing the content that users supply and aligning it with templates and stock footage.
Moovly
Pricing: there are free plans, and paid subscriptions start from $8.25/mo.
18. Wideo
Wideo is a simple template-based online software for videos. Animations are at its core but it is also capable of working with traditional videos. Wideo can edit horizontal, vertical, and square footage; export content as GIFs, and share clips via a URL. Another interesting feature is privacy control, allowing users to choose who can view certain videos.
Wideo
Pricing: there is a free plan with limited functionality. Paid ones start at $19/mo.
19. Lumen5
Lumen5 is a cloud-based tool to create training videos, explainers, business presentations, and more. It features automatic content integration from third-party sources, AI-assisted editing, automated keyword highlighting, and many other functions that save the users' time. Lumen5 supports resolutions of up to 1080p and three main aspect ratios: 16:9, 1:1, and 9:16.
Lumen5
Pricing: there is a free plan with limited features and a Lumen5 watermark. Paid subscriptions start from $59/mo, and enterprise users need to contact sales for the details of their plan.
20. Animaker
Animaker is a cloud-based video editor that positions itself as a "swiss army knife of creativity." As the name suggests, it has powerful animation capabilities, including making complex ones with one click and automatic lip-syncing that gives drawn characters life. However, it is also capable of working with traditional videos, supporting the resolution of up to 4K.
Animaker's interface uses a lot of drag and drop mechanics, making it easy to work with.
Animaker
Pricing: Animaker has a free plan. The paid ones start from $10/mo.
21. Nero Video
Nero is a feature-rich video editor that users praise for its price-to-value ratio. Its outstanding features include 4K video support, streaming, and even burning blue-rays and DVDs. It can also be used as a video player. Nero is built for Windows PCs.
Nero Video
Pricing: $44.95 for a perpetual license. It can also be purchased as a bundle with other Nero products.
22. Corel VideoStudio
VideoStudio is a professional-grade video editor and one of the best video editing software for training videos. It supports 4K resolution, 360-degree videos, and even virtual reality. The feature set includes basic editing, as well as face filters, beautification, motion tracking, and many other advanced functions.
Having drag and drop elements simplifies the UI.
Corel Videostudio
Pricing: €62.99 for a perpetual license. There is a thirty-day free trial.
23. Cyberlink PowerEditor
PowerEditor is another powerful video editing tool. The users complain about its cluttered interface that can be hard to navigate. However, they also praise PowerEditor for the rendering speed. It has many features that help make content cleaner, such as wind removal and speech enhancement. Other functions include LUTs ("Instagram filters"), transition effects, stock footage, etc.
PowerEditor for building training videos
Pricing: from $48.99/year. It can also be purchased as a bundle with other Cyberlink products.
24. InVideo
InVideo is a cloud-based video editor, known for its wide array of templates (over 5000) and stock materials. More experienced users can forego them and start from scratch, as this instructional video software has a color correction, captions, premade animations, and many other tools and effects.
InVideo
Pricing: the free plan includes an InVideo watermark. Paid ones start from $15/mo and include a subscription to the complimentary mobile video editor.
25. DaVinci Resolve
Resolve and Resolve Studio are on the video editing spectrum's more pricey and complex side. They are often used by montage professionals, but the simpler version is accessible to casual users as well. Besides supporting 4K (up to 32K in paid version), plenty of effects, and many editing features, it has robust collaboration tools that let several people work on one project at the same time.
Resolve works on Windows, Mac, and Linux.
Resolve
Pricing: Resolve is free. Resolve Studio costs $295 for a perpetual license. The developers also sell a lot of hardware (e.g. special keyboards) designed to support their applications.
Features Of Training Video Editing Software
So now that you know what your competitors have, how do you choose the right feature set for your own product?
The common approach is to start with a minimum viable product (MVP) — a version that contains the most important functionality along with something that distinguishes your training video editing software from the competition.
There are four categories of features that best instructional video software includes.
Video editing
Trimming. Removing parts of the video in the beginning and end. The simplest cutting option.
Rearranging frames. Cutting out parts and moving them around.
Timeline. A visual representation of the video, allowing precise effect placement and editing.
Soundtrack. Same as a timeline but for the sound.
Overlays. GIFs, text, and static pictures can be placed over the video feed.
Interactive elements. Tracking objects and people, and enabling people to click on them for different purposes (e.g. getting more information or moving to a different section of a video).
Drag-and-drop. Not a feature per se but an approach worth mentioning. It makes the interface more user-friendly.
Speech-to-text/text-to-speech. The first option helps automatically create captions. The second helps create voiceovers.
Picture-in-picture. A layout that combines two videos running at the same time. Very useful for commentary,

reaction videos

, etc.
Stock content library. A repository with royalty-free videos, pictures, music, characters, and other elements people might want to use.
Video recording
Video recording. Get the footage and edit it without leaving the app.
Sound recording. Picking up the sounds from the inbuilt microphone (more common for mobile apps).
Slideshow making. Combining pictures from the user's device (or taken at the moment) into a slideshow.
Animations. Using premade characters/objects and making them do something.
Lip-syncing. Automated adjustment of the character's face to fit the spoken words. Makes the presentation more realistic.
Effects
Transition effects. Fade in/out, roll from left/right, and other effects that mark a switch from scene to scene.
AR masks. Augmented reality overlays that stick to the faces of people on the video.
LUTs. Color correction presets, also known as "Instagram filters".
Particle effects. Effects that use lots of tiny elements. They are used, for example, to simulate explosions.
Voice/sound effects. Modifications to people's voices and sounds on the video.
Speed effects. Slo-mo, rapid replay, etc.
Technical
Resolution support. Ability to record and/or process videos of different resolutions: 1080p, 4K, etc.
Aspect ratio support. Ability to edit horizontal, vertical, and square videos with different aspect ratios.
Platform support. Ability to run on Windows, Mac, Android, and iOS. Cloud-based training video editing software can work on almost anything with a screen and Internet access.
Of course, the more features you want to include, the more lengthy and expensive your product will turn out to be. However, there is a way to decrease the expenses. We will tell about it in the next section.
50% Dev Costs Savings: How an SDK/API Helps Save Costs While Building Video Editing Software
You likely want to create the best video editing software for training videos. But you can only do so much with the budget you have, especially when you haven't got any outside investment.
Using a premade video editing SDK or video API could help you cut both the time-to-market and the development costs — by up to 50%. The developers of Weat used the existing video editing features from the SDK and only developed their unique features, decreasing the overall expenses.
With Banuba Video Editor SDK we can cut our development effort in half so we can focus more on core business functionality.

Ash Zarif, CTO, Weat.
An SDK is a software package that you can integrate into your project within a week, often in under an hour. It can already perform a set of functions like trimming, basic audio editing, adding transition effects, placing overlays, making slideshows, etc. This means you don't have to develop these features yourself.
The API as a product is essentially similar. It has fewer features but more flexibility with UI and other modifications.
Examples of SDK and API features
This is also a matter of smaller upfront payment. To make everything from scratch, you will need a development team, which is hard to find and expensive to maintain. Qualified developers can command salaries of over $100K/year, and you'll need to retain several to see results in a reasonable amount of time. A yearly license for an SDK costs much less.
See how easy it is to integrate your training video software with one such SDK and video effects API — Banuba Video Editor SDK, in this case.
The first step for any platform is getting the SDK itself and the trial token to test it. To do so, just send us a message.
You can see the detailed instructions on GitHub.
SDK:
API:
Why Banuba Video Editor SDK
With the core features taken care of by Banuba Video Editor SDK, your product will be able to join the ranks of the best instructional video software faster and cheaper. But there are more reasons to choose it:
A huge number and variety of effects: transitions, AR masks, text and GIF overlays, beautification, slo-mo/rapid, etc.
1000+ effects in the

asset store

;
Compatible with cross-platform mobile frameworks — extra time- and cost-saving potential;
FullHD support;
Runs on devices starting from iPhone 5S and 80% of Androids.
So don't hesitate to contact us and start your free trial now.
Conclusion
There are a lot of tools to create training videos. They include specialized, multipurpose, and ones for making animations or slideshows. However, you can still enter the market and make your product the best instructional video software by learning from the existing competitors.
To money on the development and release your product faster, you can use a prebuilt SDK or API that offers a set of features out-of-the-box to make your MVP way more impressive, cost-efficient, and fast-to-launch.
There is no single product that would be perfect for every instructional video creator. Depending on the needs, stylistic preferences, and costs, you can go for any of them.

Trainers choose the best software for training videos for their specific needs: iSpring, Nero Video, PowToon, Animaker, and dozens of others.

To make a training video you need a script and preferably the best tools for recording training videos you can get your hands on.
Top