Blog
Face Filters
How Augmented Reality Improves Video Calls
Crisis brings new opportunities. Many businesses will not survive the economic recession associated with the pandemic. But it's already clear that the demand for video communication is seeing explosive growth. See how augmented reality improves video calling experience.

Alena Arsenova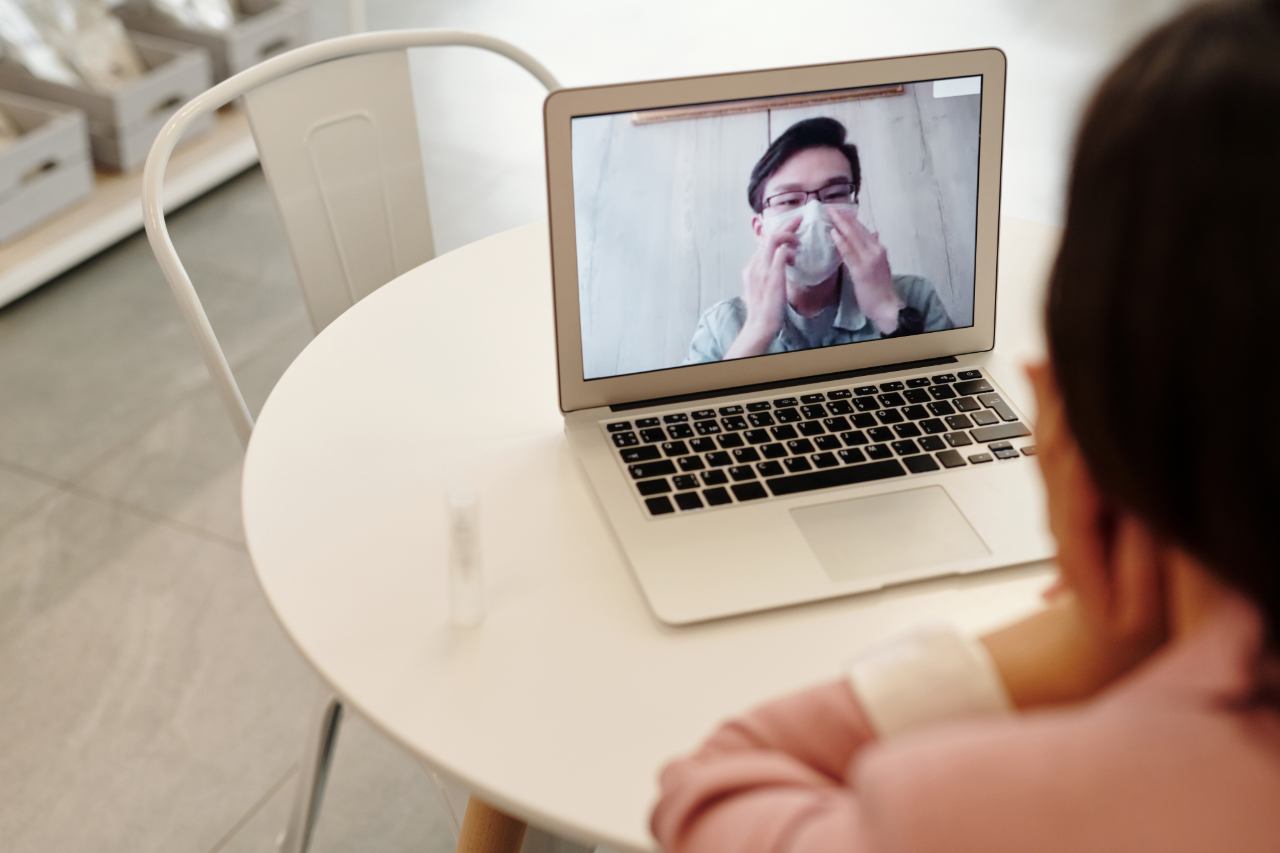 Video calling software stats for 2020
COVID-19 has changed tremendously the way we meet, work and live. In the age of social distancing, our meetings – personal and professional – are taken to video chats. And our working habits and processes are being adapted to the desktop and mobile screens like never before. Small wonder that the video conferencing software market is seeing some big changes too.
According to the latest App Annie report, business apps hit 62 million downloads across iOS and Google Play during the week of March 14-21, 2020 worldwide. A significant share of this growth goes to the expanded adoption of video conferencing apps like Google's Hangouts Meet, Microsoft Teams and Zoom Cloud Meetings.
Facebook witnesses a 100% increase in people using their desktop browser for audio and video calling on Messenger over the past month. Zoom topped the charts worldwide in March, and continues to see high numbers of downloads. The company's DAU (daily active users) count skyrocketed up 378% from a year earlier, while monthly active users were up 186%.
Apart from business-focused video conferencing apps, the consumer video chatting apps targeted at Gen Z like FaceTime and Houseparty, have seen a boost too with the latter increasing the number of downloads by 2,360 times at the end of March.
Growth in Downloads of Video Conferencing Apps during COVID-19 Pandemic, App Annie
With such a rapidly growing adoption of video conferencing apps, businesses look to address the consumer demand for a quality video chatting experience. Here are 5 latest video conferencing technologies that are helping teleconferencing and video streaming platforms to win competitive advantage.
5 augmented reality technologies to improve video calling apps
With all WFH and social distancing, it's a crucial step for video conferencing solutions and live streaming apps to innovate their products filling in the needs of the users. Here are the latest AR video conferencing technologies and features that improve privacy, add comfort and boost enjoyment with video calls.
---
1. Face Touch Up
Face touch up technology allows users to automatically enhance their faces during a video call or streaming by applying skin smoothing, teeth whitening, face morphing and other digital beautification options. Desktop and web cameras present us in harsh light and unusual angles distorting the face. The real-time video face beautification integrated with video conferencing software solves the problem.
Why video conferencing needs Face Touch Up feature
The ResearchGate's study on "How and Why Teenagers Use Video Chat" reveals that most people are concerned about their appearance during a video call. Most participants expressed the desire to 'beautify themselves' before having a video chat – attractive appearance on camera makes people feel better about themselves and gives them more confidence.
---
2. Make up filters
Initially seen as a key use case for e-commerce, the virtual makeup try on filters can be a great add-on to video conferencing and live streaming apps. Add real-time hair recolor or virtual lens try on and you are sure to create a unique competitive advantage on the market of video streaming apps. It attracts younger audiences who are keen on experimenting with their appearance.
How Makeup Filters empower video streaming apps
Makeup filters for video conferencing and live streaming platforms naturally extend the capabilities of face touch up filters. The technology of virtual makeup try-on integrated with video streaming apps can help businesses target broader audiences like vloggers, allowing them to produce video content easily without wasting time on dressing up before the camera.
---
3. Virtual background changer
Another technology which is going mainstream now is virtual background for video streaming & teleconferencing apps. Users can remove and change their background during a video call in real-time. The background separation feature can be integrated as APK or SDK into video conferencing and live streaming apps for mobile or desktop.
Virtual backgrounds for AR video calls
The same ResearchGate's study finds that the background is another top concern for Gen Z and adults alike, especially with spontaneous video calls. People are most likely to refrain from video calls if they feel uneasy about their surroundings like a messy room. Virtual backgrounds remover not only solves this issue but also allows users to express themselves creatively choosing fun custom backgrounds or enjoy privacy when video chatting with strangers.
---
4. Face Filters
Face filters allow users to overlay digital objects and animation onto their faces during a video chat on a desktop, mobile device or web interface. Our Face Filter SDK for the most fascinating face augmenting features being integrated with video conferencing and live streaming platforms. You can teleport users to other places, turn users into fun characters or take your video meetings to the moon – no limits to your imagination.
---
Also Read: Face Filters: 20 Ideas For Your Face Tracking App
---
How face filters empower video calls
Face filters for video calling may seem like a gimmicky feature. However, as we see today, with everyone working from home, many people enjoy augmenting their appearance during a video call. Video face filters are second to none when it comes to user engagement, and it's a great way to make business meetings way more fun.
---
5. Animated avatars
Avatars representing real people may well be the future of video calls. The Avatar generation technology draws up a 3D model of the face automatically and matches it with user facial expressions in real-time. Integrated with video conferencing apps, avatars can talk, smile and communicate almost like real humans. This way, people don't have to show their face on a video call. But they can still feel protected and human, which is especially important for live video streaming platforms.
How video calling apps benefit of avatars
Avatars and emojis continue to be one of the top interests for mobile users after the Bitmoji app release in 2018, and rapidly growing avatar-based social networks like Zepeto. Many users are concerned about misbehaving individuals, safety, and visual offence in online communication. For teens, who are the key and growing audience, avatars and video chats combined solve security issues making their video chatting or live streaming experience self-expressive, safe and fun.
Summing up
Banuba Face AR platform makes it easy to combine augmented reality and video calls. You can bring your users – friends, relatives, colleges or yet strangers – closer together offering them creative communication experience.
What to build an app for AR meetings? Or add AR features like virtual background, face touch up filter or AR masks to your video calling app? Get in touch!
Top