Blog
Augmented Reality
6 Proven Benefits of Augmented Reality and Strengths for Business
AR makes many business domains thrive.

From e-commerce to manufacturing, companies leverage multiple benefits of augmented reality.
Increased user engagement, unique product experience, driven sales, and grown brand awareness are among the core strengths of AR.

Despite the technology is not new to the market, many entrepreneurs still don't see the profit behind it.

So, we decided to gather the core insights you need and feature:

- 6 proven augmented reality benefits for business
- 12 examples of strengths of AR
- 4 industries that revolutionize with AR.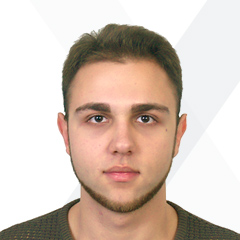 Daniil Torkut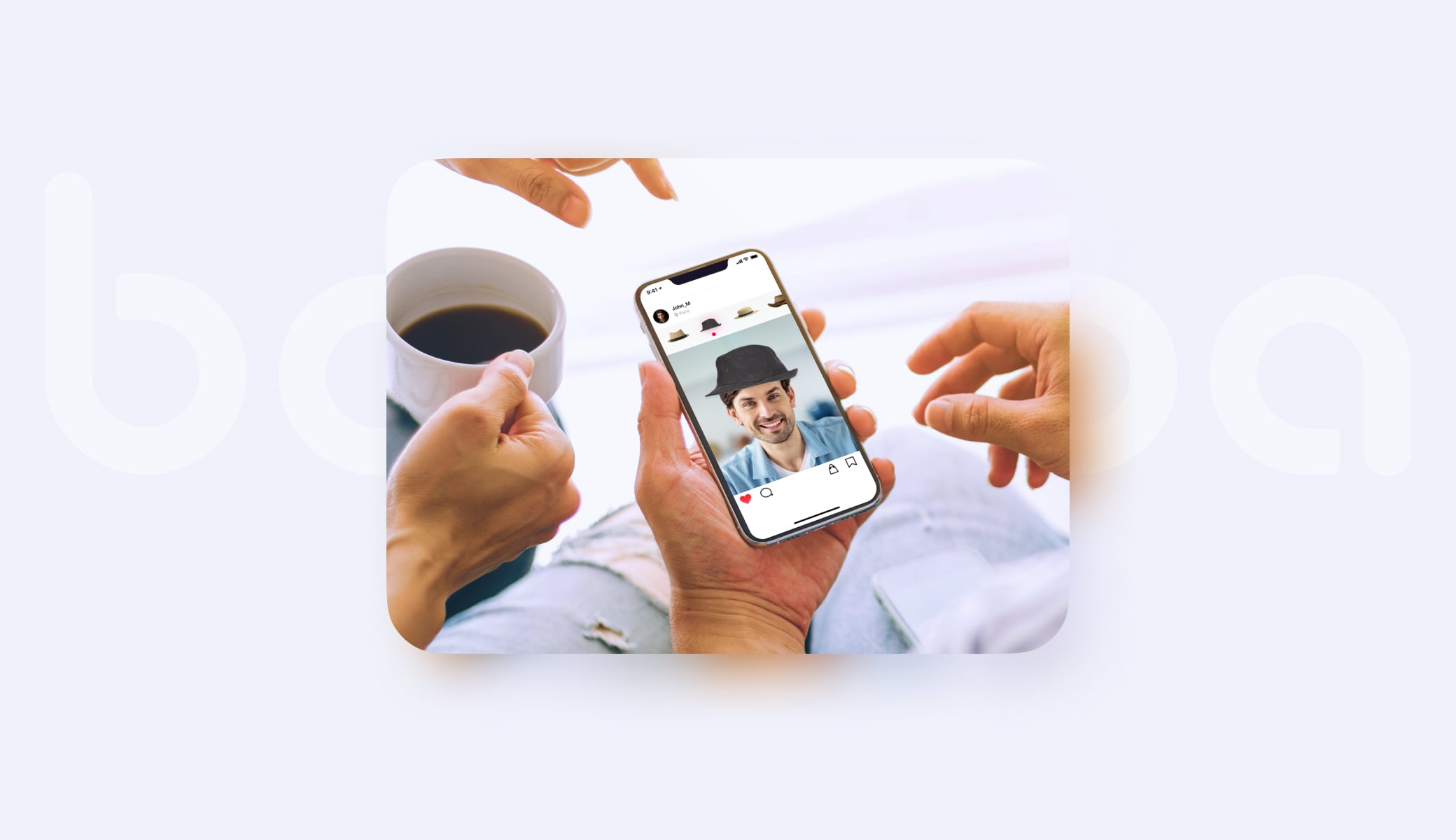 6 Benefits of Augmented Reality for Business
Drive User Engagement
AR-powered applications enable users to build user-generated content (UGC).
This means customers create their own content inside your product and share it in a brand-specific and organic way.
For example, channels may include social media and content types may be podcasts, images, infographics, videos, etc. The more ways customers have to create UGC, the more you drive user engagement.
User-generated content is 2x more high-performing than branded content showing an almost 7x higher engagement ratio (Adsmurai).
But how can you let users create customer-generated content with augmented reality?
For instance, AR-powered face filters. They enable customers to build, engage, and share their personalized photo and video content with other users.
Let's say you have a social app like Instagram.
By implementing face filters in your augmented reality software, you let users generate animated and personalized photos and videos that drive user engagement and boost sessions.
The more UGC customers generate, the more loyalty your brand obtains. This way, you also get a better retention rate which helps increase your revenue.
So, you can leverage higher user engagement as one of the core benefits of augmented reality for your business.
---
Offer Paramount User Experience
AR-powered business means providing customers with a unique digital experience.
It allows them to connect their virtual and real spheres into an entire world. This mirage feeling motivates customers to choose your product instead of competitors.
For example, Gucci's virtual try-on feature.
Gucci App | Benefits of Augmented Reality
The brand allowed customers to combine both virtual and in-store experiences into an entire whole.
First, users can customize preferred sneakers, jewelry, or glasses and test them in real-time.
Second, customers can avoid additional store visits and purchase remotely.
This paramount experience helps Gucci adopt a win-win strategy and leverage the benefits of augmented reality to beat competitors.
So, why you should avoid AR-powered capabilities for your business growth?
---
Skyrocket Sales by Times
2 in 3 online customers prefer AR-powered online shops to traditional stores (ThinkMobiles).
These statistics are easy to explain. Augmented reality engages users way more than old-fashioned simple e-commerce catalogs.
The reason is that AR-enabled content makes users evoke emotions. The more emotions your brand provokes, the more decisions users can make.
Wondering whether you can provoke positive emotions and stimulate users to convert? The strengths of AR help solve this challenge again.
For instance, an AR-powered virtual try-on feature. It helps users try before buying and be more confident with their potential purchases. The more confident customers are, the lower is the product return rate.
Research Gate states that AR-based businesses help companies decrease the return rate almost by 30%. So, reducing the return rate leads to skyrocketing your general sales by times.
---
Stand Out from Competitors
As we've discussed, a unique product experience is among the benefits of augmented reality. Despite it's not new to the world, it still acquires tons of users.
The matter is how you address users' demands through AR capabilities. If combined with the right offering, augmented reality helps you stand out from the market rivals.
Close your product-market fit gaps and strengths of AR will do the rest in terms of competition. Customers need a unique offering to catch their attention nowadays.
So, if your product is problem-solving and additionally empowers users with augmented reality experience - you can bear away and go viral.
---
Increase Employee Satisfaction Index (ESI)
Augmented reality is widely used in the manufacturing and automotive industries. The reason is clear: it helps eliminate cognitive overload.
For example, AR-powered training sessions. Once you hire a trainee frontline worker, you need to train them quickly and cost-effectively. But are large docs and manuals the best way to get newbies onboard?
Traditional learning materials may lead to cognitive overload.
It comes into play when trainees need to process more data than their memory could comfortably. In turn, this makes employees frustrated and negatively impacts their decision-making performance.
For sure, AR-powered training is way more effective and improves your employee satisfaction index (ESI).
First, trainees can avoid bulky documentations and get AR-powered visually-appealing virtual snippets instead. This digital experience accelerates the training speed and drives engagement that keeps workers motivated to learn further.
Second, it improves the decision-making process while saving time for employees during the training period. The faster the decision-making process is, the higher performance your enterprise gets.
For example, Atheer's AR-powered interactive platform for frontline workers.
It helps trainees visualize, analyze, and learn using augmented reality-based training with virtual reality glasses. What's more, workers no longer need to have their materials physically.
Everything they need is available through a web or mobile application to refresh their knowledge anytime and anywhere.
Atheer AR | Benefits of Augmented Reality In Business
---
Boost Brand Awareness and Engagement
Augmented reality is the way to make users aware of your product. Companies adopting augmented reality marketing strategies present their solutions in a user-friendly and up-to-date way.
For example, Ulta. The beauty and cosmetics brand launched an AR-based virtual try on feature. It enables users to try products before buying them which boosts brand awareness.
Customers will most likely prefer Ulta's products to other market competitors with no virtual try-on feature. And that is proven as Ulta stated to see a 700% increase in brand engagement.
What's more, marketing campaigns powered by augmented reality draw more users' attention. They evoke positive emotions and make customers want to try them personally.
This effect brings higher click-through rates and lower customer acquisition costs as the core benefits of augmented reality in marketing.
6 Industries that Revolutionize with AR
E-commerce
AR can help your e-commerce business thrive. The proven benefits of augmented reality for e-commerce include:
The core AR-powered solutions that revolutionize are virtual try-on, placement preview, engaging user manuals, gamification, and face filters.
Virtual try-on solutions help customers try products before they buy it.
For example, Wanna Kicks app by Wannaby. It enables users to try on their favorite and desired sneakers at home. No offline shopping, in-store experience, and wasted time.
Customers just need to download the app, find the desired shoe model, hold their feet on camera, and try sneakers in real-time. Once users are all set, they can digitally customize the chosen pair and proceed to the checkout procedure.
AR-based gamification solutions can also help your e-commerce brand grow.
For example, the Lego Hidden Side AR app. It's designed to engage customers and their kids by making their physically constructed bundles live.
Kids can play a ghost-hunting game using their mobile devices and match them over the bundles. The AR-powered solution came into play in 2021 during the pandemic and instantly became a must-have initiative for customers.
So, it helped Lego drive sales as children desired to construct new bundles and make them live. In turn, parents have mostly solved the challenge of keeping their children engaged and busy.
It's a win-win strategy example of adopting the strengths of AR in your e-commerce business.
Lego App | Strengths of AR
Preview placement solutions work almost the same way virtual try-ons do. But the only difference is that they help visualize objects in any space.
Customers no longer need to struggle trying to imagine couches, TVs, and other home appliances. Buyers can now virtually try on preferred objects and place them at home without visiting a store.
For example, the furniture brand Burrow.
It launched an AR-enabled e-commerce app to let customers place realistic and true-to-scale 3D models at home. The Burrow at Home app utilizes ARKit to visualize couches taken by customers' iPhones and iPads in living rooms, bedrooms, etc.
This way, it helped Burrow decrease product returns and increase its brand loyalty by times.
Burrow App | Benefits of Augmented Reality
---
Manufacturing
Augmented reality is changing the way manufacturing companies do business. The most effective AR-powered solutions include:
Virtual training
Interactive collaboration apps
Digital twin systems
Digital product configurators
Object visualization solutions.
Virtual training systems use the strengths of AR to visualize 3D objects and add interactive manuals that replace traditional trainers and large documentation.
It allows trainees to access training materials anywhere and anytime and track their learning progress virtually.
For example, Roundtable Machinery AR-powered training platform.
Interactive collaboration apps help workers communicate and fix machinery issues seamlessly. Most solutions use market-based scanning algorithms that allow to instantly scan and visualize objects remotely.
So, a trainee may collaborate with an expert front-line worker to share the object that needs repairing. AR-powered collaboration tools make the interaction seamless and way more effective than traditional offline repairing sessions.
Digital Twin systems are widely used in manufacturing to visualize both extra small and large objects as 3D models. AR-powered solutions bring a visually-appealing visualization and automated relevant data tracking.
This way, workers can now conduct maintenance in a digital and more effective way.
For example, Bosch.
It designed an internal application for employees which features over 500,000 3D models. This enables workers to conduct maintenance work more efficiently and remotely.
Also, they can now optimize operations in the numerous production lines.
Bosch | Benefits of Augmented Reality
---
Military
Augmented reality helps not only commercial companies but also government agencies.
For example, US Army Synthetic Training Environment (STE) is currently developing an AR- and VR-based training program for soldiers. Apart from XR technologies, this massive initiative also includes Big Data, Artificial Intelligence, and many other solutions to succeed.
The core goal is to accelerate and accurate the level of warfighting readiness and centralize the training sessions all over the world.
This way, data-driven real-time virtual feedback speeds up training sessions and guides military units' progress from A to Z.
Military | Strengths of AR
---
Healthcare
Augmented reality revolutionizes the healthcare industry. AR-powered technologies improve the way companies train professionals, treat patients, and perform on the market.
First, augmented reality simulators help companies train their pre-hospital professionals.
For example, PerSim.
It's a realistic AR-based simulator program that allows EMTs, paramedics, and others to deal with real-life causes virtually. From trauma-related injuries to mass casualty events, professionals use the strengths of AR to learn, train and grow.
PerSim Healthcare | Benefits of Augmented Reality
Second, AR-powered applications help visualize and process patient information in a digital and visually-appealing way. It reduces human factor risks while delivering symptoms and medical diagnosis, and simplifies the way professionals share data.
What's more, augmented reality applications mean patients no longer need to struggle with failed procedures that may cause difficulties.
For instance, IV (intravenous injection).
Nurses can now use AccuVein. It's an AR-powered app that reduces potential human errors and failures to find and inject patients' veins error-free. The solution scans a patient's skin and accurately visualizes veins to conduct an injection.
Wrapping Up
Whether you have an e-commerce, retail, or healthcare company, the benefits of augmented reality for business are too great to avoid.
We hope our post with well-known examples will help you realize how AR works and helps you grow.
If you're looking for an augmented reality software company to help your product go viral, just drop us a line.
The advantages of augmented reality include higher user engagement, unique user experience, increased sales, boosted employee satisfaction, brand awareness, and the opportunity to stand out from the market.

Disadvantages of augmented reality are the lack of privacy, high initial cost, and potentially low performance if designed in a non-optimized way.

Augmented reality helped Audi increase user engagement by 70%, enabled Cappasity to boost conversions by almost 50%, and Snap36 to reduce returns by 40%.
Top