Blog
Many businesses wonder how is augmented reality used in businesses to drive user engagement and boost sales.
Such brands as Gucci, IKEA, LEGO, and L'Oreal have already proven that AR capabilities are real.
In this guide, you'll learn how augmented reality helps brands featuring:
- 5 use cases of adopting augmented reality in business
- 4 benefits of augmented reality that are worth investing
- 8 successful examples of using AR in business
- 19 eye-opening stats of synergy between augmented reality and business.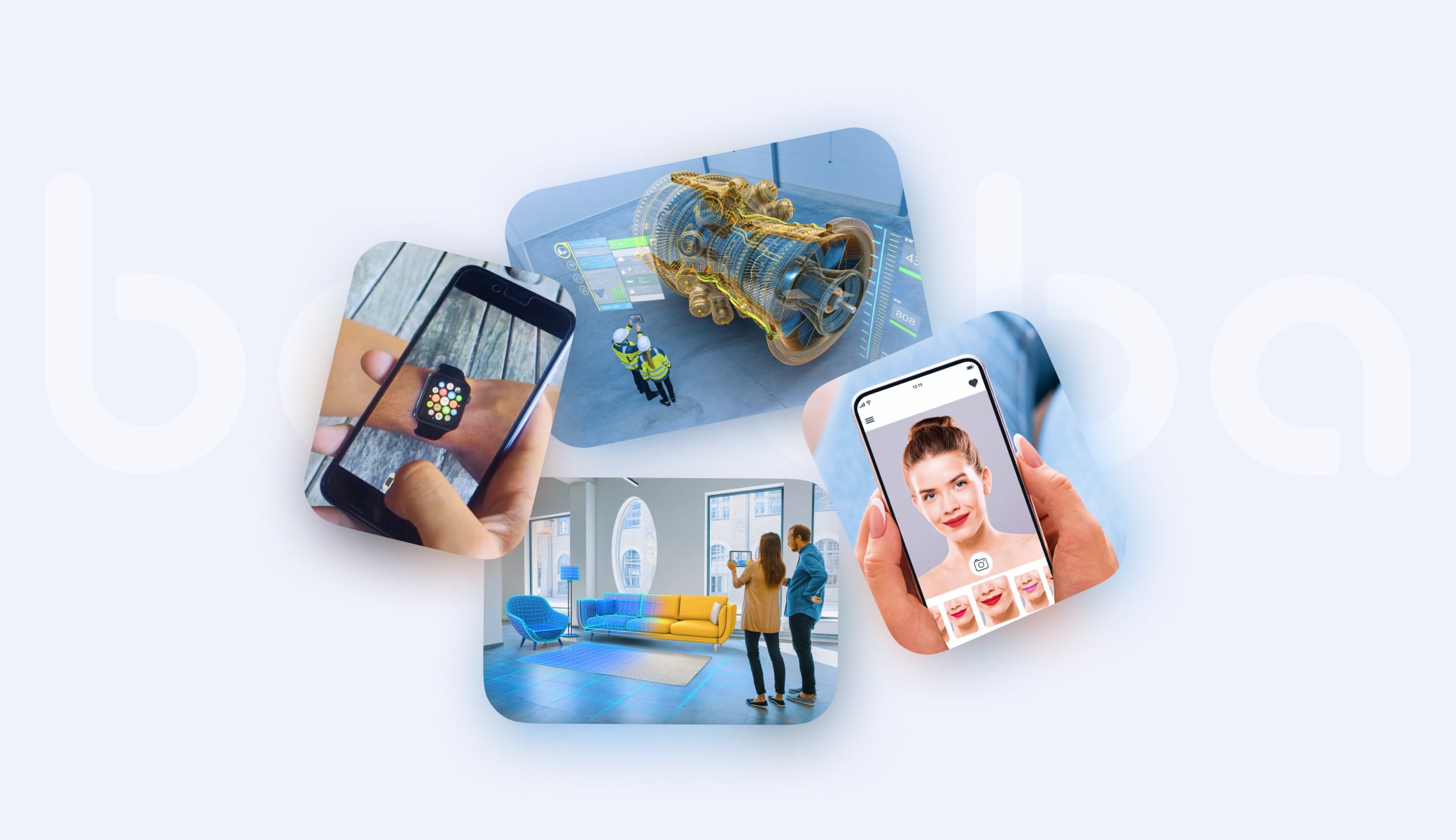 There are multiple ways to use augmented reality in your industry. They may include AR face filters and video editors for social media, AR-powered simulators for healtchare, virtual try-on features for e-commerce and retail, and marker-based AR apps for gaming.

Augmented reality has multiple use cases. For example, Gucci rolled out a virtual try-on solution to let customers try before buying. Lego launched an AR game to let kids make their bundles live. Snapchat uses AR capabilities to let users create short and engaging videos thus boosting engagement.

Augmented reality changes busines operations through many ways including AR-powered staff training, time-saving onboarding, interactive AR tools to boost employees' decision-making and improve collaboration, etc.
Top