Blog
Virtual Try-on
AR SDK Features Explained: Virtual Makeup
Our makeup SDK lets you build an unparalleled beauty try on experience on any platform. Learn what stands behind virtual reality makeup and how you can embed it into your app or website using our SDK and APIs.

Alena Arsenova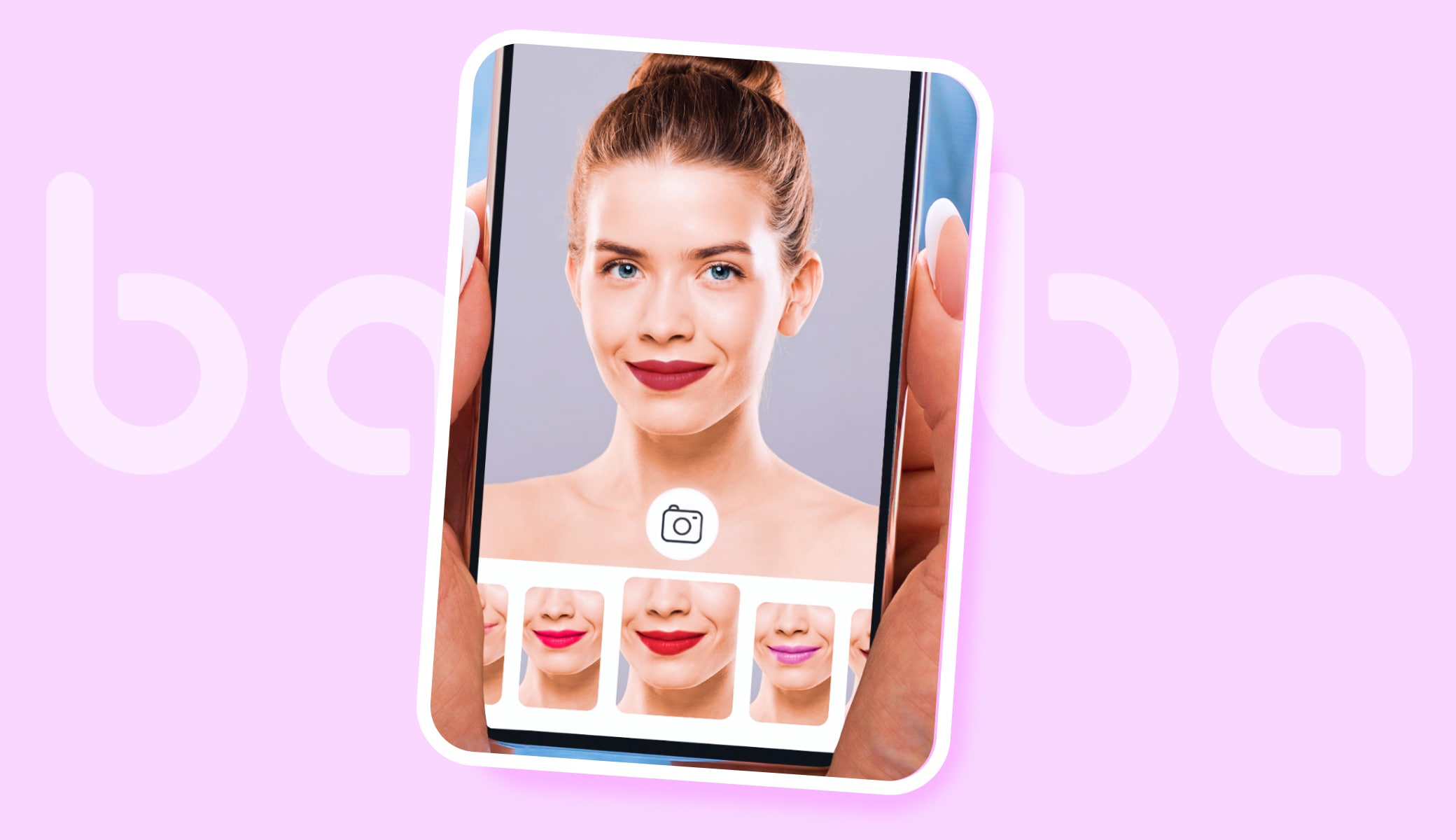 Sooner rather than later, a virtual makeover experience will be the only way people buy cosmetics. It's easy, fast and, most importantly, completely safe as consumers can try on makeup remotely without testers. Beauty tech set on a path of digital transformation to bring beauty products to consumer devices. What does it take? The answer is one SDK.
What is Makeup SDK?
Makeup SDK lets you create virtual makeup try on apps and experiences on all channels. Using a mobile or web camera, consumers can easily overlay digital makeup or test cosmetics in augmented reality. Such products are made by an AR solutions company.
The SDK runs on any platform bringing AR makeup to iOS, Android, Web (HTML5), Windows & macOS devices.
Virtual Makeup SDK Possibilities Demo
Whatever the customer touchpoint is, a mobile app, website or in-store mirror or tablet, with makeup SDK, you can engage customers there with an unparalleled virtual makeup try on experience.
And if you develop a photo or video editing app or want to let your users touch up their appearance in video calls, our Makeup SDK brings a variety of AR makeup products to fit in your use case.
For cosmetics manufacturers and retailers, there is another option - Guided Virtual Try-On. It can place realistic AR makeup on people's faces but it also can analyze the individuals' appearance and recommend the most fitting cosmetics for each person.
How Makeup SDK works
Makeup SDK builds on face tracking, face segmentation and 3D renderer components. Each one is vital to a realistic virtual reality makeup experience, and here's why.
---
Face tracking: Real-time and fast performance
Remember those creepy photo makeup apps where you had to manually mark down your face? Now, they are a thing of the past with all makeovers shifting towards real-time try on.
Our precise face tracking lets the camera instantly recognize the face in real-time. It creates a face mesh as opposed to placing landmarks, as seeing the face in 3D. The user just looks at the camera like in a magic mirror and changes makeup with a tap.
---
Face segmentation: Makeup accuracy
Nothing can spoil the makeup try on like its inaccurate placement. It was a funny game in childhood when you painted your friend's face with your eyes closed. With your customers, clown-like makeup won't make them laugh, turn them willing to buy, or have them engage in social media sharing.
To solve that, we power the SDK with neural networks trained to segment the most complex parts like lips or hair. They recognize the area that needs to get colored at the pixel-perfect level on any skin color.
---
3D Renderer: Realistic makeup try on
The face recognition technology overlays makeup accurately, but it's the powerful 3D renderer that ensures the wow effect. Virtual makeup experience must exactly represent the real makeup products in color, texture and behavior.
3D Renderer: Realistic makeup try on
For realistic rendering, we developed computer vision algorithms responsible for makeup properties, i.e. gloss, glitter, granularity. Parameters are easily adjusted in a single config.js file where you define color, brightness, saturation and shine intensity. You can transfer any makeup to AR, and it'll match the real product.

How to integrate virtual makeup?
All SDK features are wrapped in a simple Makeup API, so you don't have to deal much with coding. The makeup position is predefined on a single face filter, and you call the desired makeup feature in your app with a few lines of code.
SDK Makeup Features
Foundation

Eyelashes

Eyeliner

Lipstick

Eyeshadow

Blusher

Highlighter

Contouring
With Makeup API, you can overlay beauty products one at a time or a full suggested look like in classical makeup filters. A single integration lets you build a custom virtual makeup try-on experience for any use case, be that a cosmetics app, video conferencing solution or an editor of selfies for social media sharing.
One SDK to create any makeup try on
Virtual try on has become mainstream for beauty brands long before the pandemic. It has proven to improve the customer experience, boost sales and engagement rates. Here's how you can use our SDK to create a custom makeup virtual reality experience.
---
Developing a custom makeup products app is an amazing opportunity for beauty brands to grow their loyal consumer base through unrivalled personalization. Apps are smarter than websites and can go with a range of features. By complementing the makeup try on with photo taking and sharing to social networks, you can turn your customers into brand advocates.

A case in point. Looké, a beauty brand selling vegan cosmetics, integrated our makeup SDK into their app. Along with virtual try on, they added gamification, where to buy and product recommendations for better consumer engagement and service. As a result, they got over 55.000 installs and mostly 5-star ratings within several months.
---
Web try on
Virtual makeup increases the time consumers spend with a brand and boosts purchases. It's way faster and easier too. Instead of installing an app, consumers can press the 'Try On' or 'Virtual Makeover' button on the website product page, activate their camera - web or mobile - and try on makeup virtually. The drawbacks? Once customers leave your website, there's no way to influence their coming back. Besides, web try on has nothing to do with social shares.
---
In-store makeup mirror
Makeup stores no longer use testers because of hygienic reasons.
Instead, they use augmented reality mirrors that let visitors overlay beauty products virtually in real-time. Our makeup SDK can be integrated with touch screens or touchless displays, kiosks or simply tablets to create a virtual makeup try on experience in-store.
Whatever channel you choose - a mobile app, web AR or in-store booth - our SDK delivers a holistic virtual makeover experience helping you to improve customer service.
Discover how makeup SDK can empower your brand. Start your free trial today to excel tomorrow.
Top