Blog
Augmented Reality
42 Augmented Reality Examples: E-commerce, Retail, Marketing, Fashion, Education

Banuba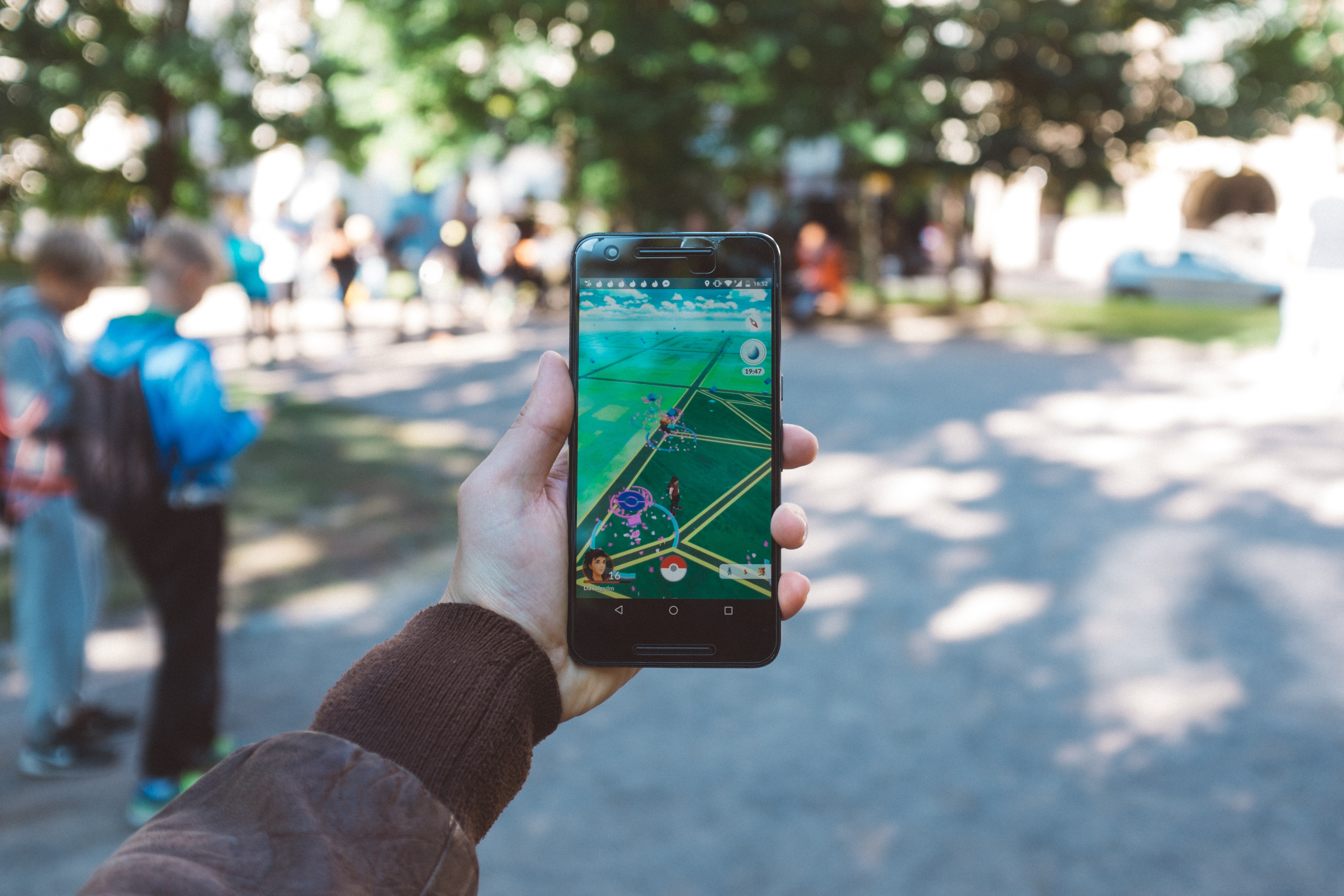 Previous years were of continued development for augmented reality. Started as a big leap in gaming with Pokemon Go success back in 2016, augmented reality has now penetrated into our daily lives helping us to solve a dozen of mundane tasks — live, learn and communicate better.
The worldwide market of augmented and virtual reality was estimated at about USD 26.7 billion in 2018. It will increase to approximately USD 814.7 billion by 2025, at with the average annual growth rate of 63.01% between 2019 and 2025.
AR does a revolutionary thing in visualization, therefore, its broad application in the entertainment sector is a no-brainer. But it doesn't end there.
Brands across many industries have been exploring its potential. Here we've got some powerful real-world augmented reality examples in retail, e-commerce, marketing, education and more.
Augmented reality examples in E-commerce
Interactive Product Visualization aka
has undoubtedly been among the biggest trends in e-commerce for the last couple of years. The prime examples are ModiFace's hair colour and nail polish previewers. In a similar vein, Kinect lets you try on clothes, Lacoste lets you try on shoes, Shop 4 Rings lets you try on jewellery, while Warby Parker helps you to nail your perfect frame of glasses virtually. For watch fans there's On Your Wrist AR app where users can try on a variety of watches.
Build your own Virtual Try-On App with our FaceAR SDK. Glasses, jewelry, makeup, hats... and even hair!
Customer education blurs with marketing, and Sephora Visual Artist for iOS is a great example showing how brands can enforce customer experience through the guided product choice. You can not only wear lipstick and eyeshadows right in the app but also check with virtual tutorials on how to contour, apply highlighter and create eyeliner looks on your face.
www.sephora.com
Augmented reality examples in retail
Among the top reason why consumers prefer in-store shopping to online is the ability to see, feel and experience the product. It's especially relevant to makeup. With the help of augmented reality, beauty brands can visualize products right on consumers not only via mobile or web channels but in-store too.
The in-store Shiseido Cosmetic Mirror and L'Oreal Makeup Genius mobile app allow virtual makeover application in real-time.
With Kinect's Fitting Room for Topshop visitors can visualize clothes without the need for physical try-on.
www.shiseidogroup.com
The IKEA Place app gives the answer to the question "Will it fit?" helping buyers to choose furniture that really matches their existing interior. Such augmented reality applications as Sayduck, Macy's, Houzz View In My Room, Bob's Discount Furniture, Magnolia Market, and Amazon's AR View help see how different items will fit into your house.
The Sherwin-Williams ColorSnap gives an opportunity to make faster and more confident color selections through augmented reality.
Augmented reality examples in marketing
Advertising is a kind of art. Brands can successfully attract attention to their products using the right advertising campaign with augmented reality.
Recently, Uber made an unforgettable day for travelers with an interactive photo booth mirror that placed people into fantastic surroundings and making elephants, tigers, and kangaroos come alive at Zurich main station.
Coca-Cola's Chinese New Year AR Campaign did an amusing show with charming clay doll characters. Another fascinating augmented reality example in advertising was a its campaigns with WWF (World Wildlife Fund) to immerse people into live Polar Bear experience. The goal was to attract public attention in protecting the polar bear's Arctic home.
Nestle used augmented reality to create a cereal breakfast box that turns into a game.
And waiting your bus arriving will never be boring with augmented reality bus shelters like Pepsi or Tous, a Spanish jewelry house, have made.
Augmented reality examples in education
With augmented reality apps, the classrooms go beyond the walls, and classes become more interactive for students could better remember the information.
Dinosaur 4D app helps you in studying paleontology where you can see dinosaurs in action, rotate them, and zoom in and out.
Chemistry becomes a game with Elements 4D app where kids bring cubes together to find out if elements react and see the chemical reaction in augmented reality.
Google Expeditions is another good example of using augmented reality in education to help students with history and science.
Augmented reality examples of medical education are Human Anatomy Atlas is an app that lets students explore the human body. Touch Surgery is a simulator application where students can practice surgery on virtual patients. Anatomy 4D + is an application that shows the model of a human body and allows interacting with it.
Augmented reality applications for kids are not short in numbers either.
From MathAlive app helping kids with the basic counting skills to learning letters with the help of Animal Alphabet AR Flashcards. From studying insects with 3D Bugs app or animals with ZooKazam app to exploring space and the Solar System with Amazing Space Journey or Star Walk apps – all powered with augmented reality that turns learning into fun.
Augmented reality examples in fashion
The fashion industry hasn't been standing aside from the world trend of "going AR". Besides, the technology opens up amazing possibilities for brands to gain broader outreach to their fashion events, campaigns and eventually products.
Can't make it attending a fashion show? The HoloMe technology can teleport you there through the live 3D runway experiences.
Burberry, the luxury brand, introduced augmented reality feature to overlay the digital illustrations view and sharing the pic with their friends on social media.
Gap's Dressing Room helps to find specific items and shows which of them suits you best. Moosejaw X-Ray app shows clothes on the model in their catalog via augmented reality.
At Paris Fashion Week 2016, the fashion show enabled attendees to scan models with an AR-powered app to reveal hidden designs.
Also read: 5 Examples How Augmented Reality Solves Top E-commerce Challenges
Top