Blog
Banuba Face AR SDK is a way to empower digital products with AR-enabled technology-driven capabilities based on avant-garde ML-based and computer vision technologies. Facial filters, virtual makeovers, animated background changing, gesture recognition, Unity, and Web platform support are among the core features of Banuba's SDK which make it a must-have solution to enhance business-customer balanced communication.
Entertainment, social media, gaming, retail, e-commerce, makeup and cosmetics, and even e-learning vendors benefit from integrating Banuba Face AR SDK and leveraging its pre-made cost- and time-efficient modules in business-related products.
The core reason brands choose Banuba's Face Filter SDK is that custom app development requires spending fortunes to deliver the same content accuracy level leading up to 12 months and $200,000 to deliver AR-powered functionality.
So, if from-scratch tailor-made app development is a miss for your business needs, this post will figure out the core Banuba Face Filter SDK features, unique perks, pricing, and customization options.
In social media and casual video conferencing, face filters are an expected feature now. In other apps, e.g. virtual makeovers, they are an absolute necessity. And there are applications for it in eCommerce, gaming, and entertainment. However, developing augmented reality masks from scratch is expensive, so many startups choose to use a Face AR SDK to save time and money. In this article, we will explain what to focus on when considering Banuba SDK for your project.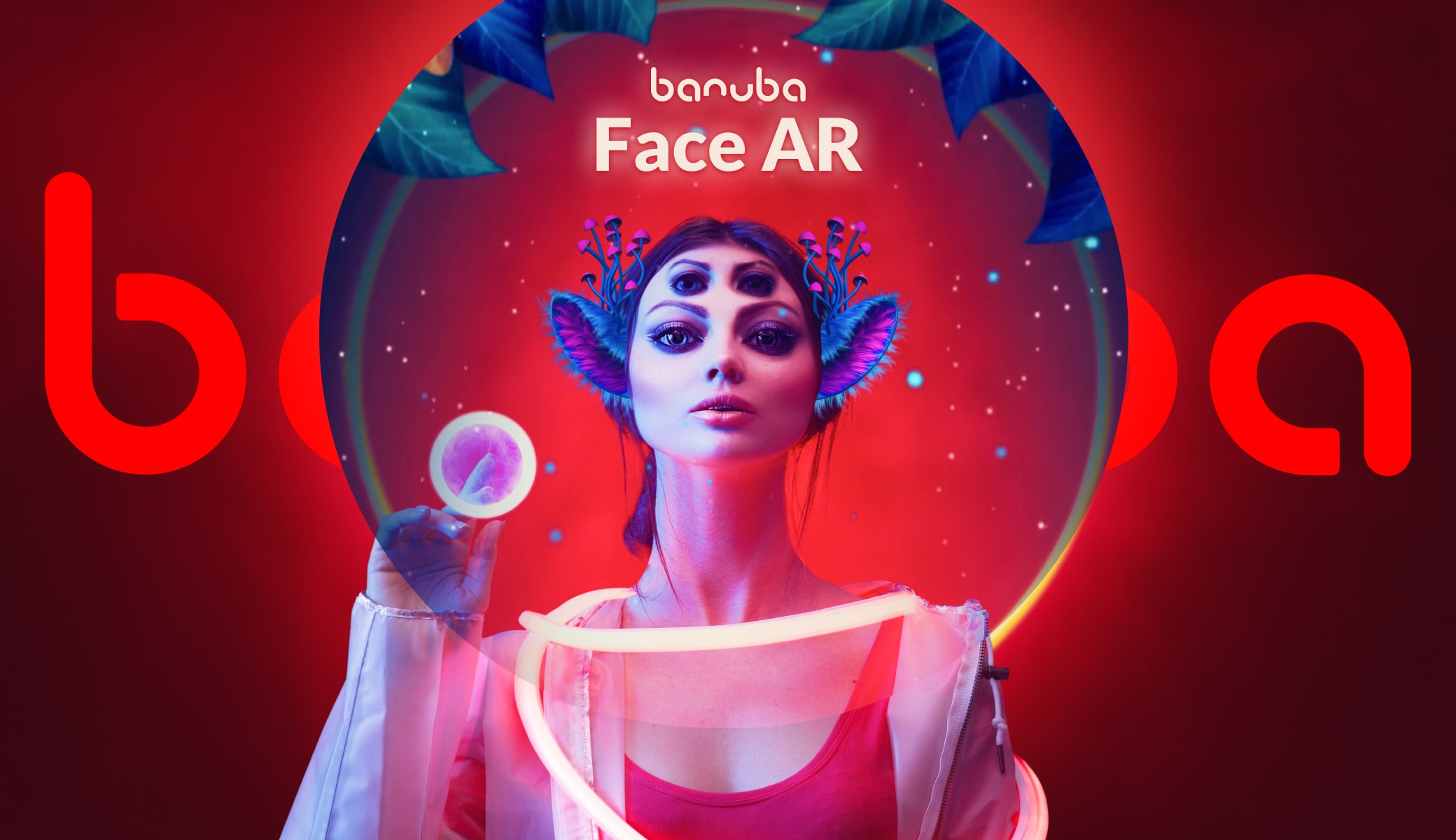 Top