Blog
Augmented Reality
Why Do You Need Augmented Reality Software For Your Business?
Offering a unique customer experience with the help of augmented reality software can be one of the ways to accomplish this goal. Customers are not just interested in buying a product online. They want to feel confident that their purchase will fit well with their taste, needs and physical appearance.
Alexei Kovalev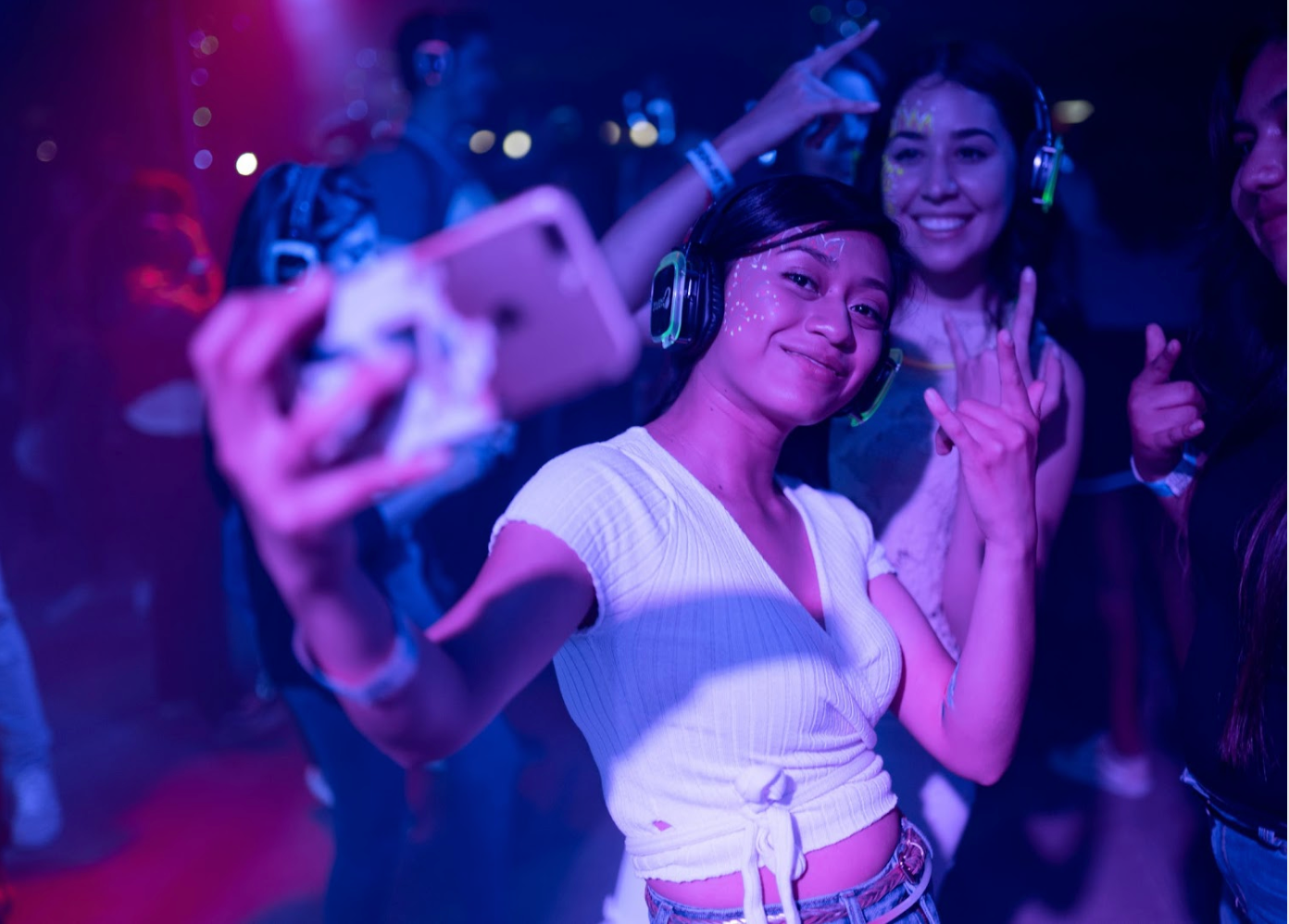 The Importance Of Customer Satisfaction
According to the research carried out by NetCentric, nowadays, understanding customers' needs and finding ways to satisfy them should be one of the key instruments for the company's success.
Global businesses and local brands make use of AR software to personalize product experiences and improve customer satisfaction. Take a look at the beauty industry. Some of the world-known brands including L'Oreal and Maybelline have recognized the problem of their customers not being able to try out different cosmetics products offline and have therefore implemented the virtual try-on software in their online stores. Our technology can inspire purchases through real-time 3D virtual try-on features which can be added to a website or mobile app. The software ensures precise item fitting, unbelievable realism, and a frictionless Try-Before-Buy experience, one which customers just won't resist.
Another example is a fashion industry where people can try out new accessories simply by pointing a mobile device to their face. The corresponding 3D models are accurately representing the size, colour and shape of the product also contributing to the customer satisfaction and fewer product returns.
Augmented Reality paired with video conferencing gives telecommunication companies a chance to offer AR video background changer, virtual AR avatars, face filters and touch-up functionality to their users' everyday communication for improving their appearance and personal privacy as well as adding fun.
How Augmented Reality Software Empowers Business
AR finds its application in many business domains. Depending on your company's product and goals, you can consider using AR software in the following ways.
---
To Boost Brand Awareness
Nowadays, brands need to establish a strong emotional connection with their customers. The more connected they are, the more motivated will they be to make their next purchase from the brand they like and trust.
AR technology is currently being implemented in many business domains. Take an example of the cosmetic retailer Sephora which allows women to scan their faces, figuring out where their lips and eyes are, and letting them try on different looks without any hustle of going into the actual brick and mortar stores.
Many companies which have implemented augmented reality technology are developing their products for both mobile and desktop users which allows them to reach a wider audience. Those who will find these features useful are likely to share their positive opinion with friends and relatives resulting in a word of mouth and better brand awareness.
The use of augmented reality technology in the modern world.
---
To Increase Customer Engagement
Even though many companies now have plenty of possibilities for promoting their products and services, they often fail to attract the attention of potential customers. This is because the former often use the methods which are either outdated or aren't working since they mainly focus on techniques that deliver a greater volume of user interactions but not the retention.
Augmented reality software gives companies an additional instrument for boosting brand interaction and its value. Rather than scrolling through a boring website, customers can have an immersive experience with your mobile app or a website by taking advantage of realistic face filters that can tickle their playfulness and imagination. They can use live emojis, try on virtual makeup and hair recolouring functionality to capture moments with the company's products. This takes brand interaction to a whole new level.
---
To Add Value To Customer Service Or Product
Apart from hyping up user engagement, products based on the augmented reality software can greatly impact and transform brand value. Its users won't see you as just another shop to browse, another product to buy or another service to avail. With a highly interactive experience that makes them feel good and special, they'll view you as an important brand they can trust and confide in, thereby securing their support and loyalty.
AR-empowered apps help companies to grow loyal audiences and retain them providing personalized customer service. Beauty try on apps can be extended to skin analyzers which track your skin conditions. Or makeup advisors that can guide you with makeup applications or recommend best-fit products based on your age, skin color or just preferences.
---
To Advertise Their Products In A New Way
Another reason for using augmented reality software for your business is to empower your advertising campaigns

By including the augmented reality software into their advertising campaigns, companies can cut down cognitive overload and deliver contextual information in pieces that consumers will find easy to digest. Moreover, the AR-based ads are known to have a higher recall rate which means that it will be easier for the customers to remember the information about your products and services.
Augmented reality software can therefore be a useful tool to make your ad campaigns more efficient. The ads can be personalized allowing companies to create a unique user experience that is meaningful and memorable. Placing customers at the centre of an ad makes them more likely to capture the attention of potential shoppers which increases brand audience. The former will also be likely to willing to share information about a certain product or service with friends and relatives.
---
To Gain A Competitive Advantage
Society is adopting new technology at a rapidly high speed. Investments in AR and especially Face AR, have steadily grown in the past few years, with the immersive experience attracting renewed interest from big brands. Plenty of companies have decided to hop aboard the trend train and adopt the augmented reality technology for their advantages.
Experts predict that the advantages of the augmented reality software will therefore force many companies to change their business models. A recent study by Statista claims that the growing market for AR technology will achieve a value of over $18 billion in 2023.
Marketing-wise, augmented reality software gives companies a possibility to offer unique and individualized digital experiences. It allows them to keep up with the latest trends in the IT and E-Commerce industry. It also gives a boost to their brand's image, acting as another differentiator against its market competitors.
---
To Improve Social Media Presence
Augmented reality technology is quickly becoming an essential element of today's social media world. It is already used by many brands for connecting with their customers. The latter is often using AR games, AR stickers, face filters and 360-degree videos to vary their communication and at the same time promote the companies' products among friends and relatives. Therefore it is in the company's interest to offer content which will be easy to share and be capable of bringing excitement and loyalty to the customer's hearts.
These are the advantages that companies get from implementing the augmented reality software into their business operations. It is a game-changer in the fast-paced digital age where brand value and awareness is among the most important elements of the company's success.
Conclusion
Now that we've identified ways in which augmented reality software can benefit your company, you're ready to think about whether or not to implement it for your advantage. If you're looking for options to empower your users to create professional videos, take a look at Finances Online's list of 15 Best Free Video Editor Tools for beginners.
Top