Blog
Video Editing
AI White Label Video Editing Software Platform by Banuba
White label video editor means you empower your app with ready-made video software in days without any development efforts.

You no longer need to hire engineers, QA specialists, designers, and waste your time.

In this guide, you'll learn what is white label video software, how it works, and what solution to choose for your app.

Alena Arsenova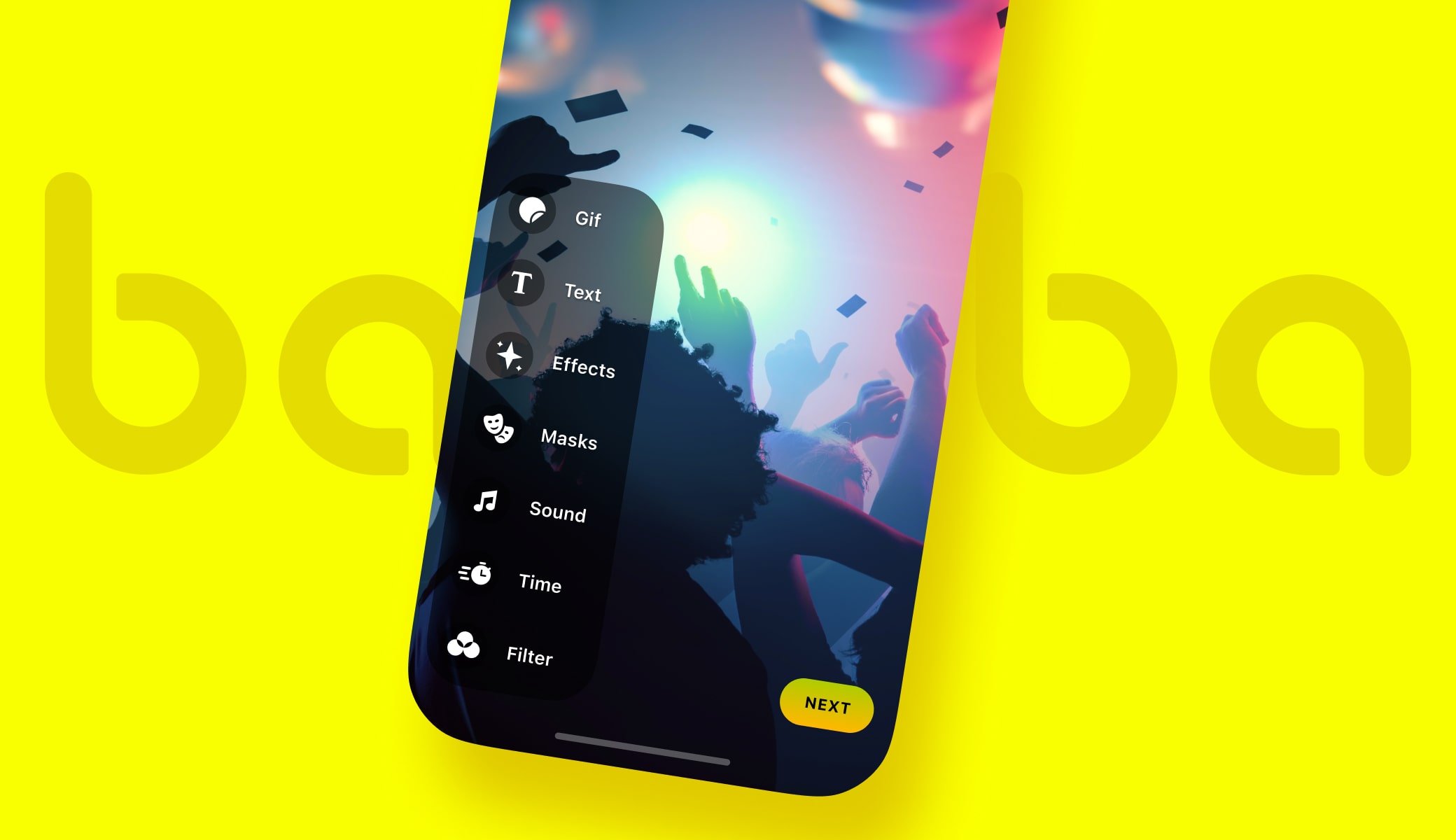 White Label Video Editor: What & Why
A white label video editor is a turnkey solution that you can license from a developer vendor and integrate with your branded app through minimal efforts.

This software type includes:
out-of-the-box functionality
ready-to-scale infrastructure
designed user interface.
This means you no longer need to hire, code, test, and design anything yourself.

All you need is to customize the interface and content of white label video software and create your own unique product.

Simply put, a white label video conferencing software is a ready-made and functional solution for immediate use.

Just integrate it into your existing iOS or Android app or build your own video service for a specific niche.


White Label Video Editor Interface
When to Choose a White Label Video Software
---
Launch Fast
A white label online video platform is the right way to have a short time-to-period market.

It means you can launch an app to the market fast. This becomes possible as everything you need is to integrate, customize, and go live within a couple of days.

A fast launch is a must-have advantage in 2023. The reason is that you can beat competitors by improving your app based on the feedback of users.

So, you can overcome several iterations while market rivals are only trying to kickstart their apps.



---
Save Costs
Mostly, licensing a white label video platform is a more cost-efficient way than building custom software.

The reason is that you shouldn't include multiple costs and risks that accompany custom development.

They include spending much time on building your in-house team, finding HR managers, hiring and interviewing dozens of technical specialists, and many others.

This process can cost hundreds of thousands of dollars accompanied by 6-12 months of productive work.

In turn, a white label video editor means paying a month/quarter/year subscription fee and spending 2-3 days on customizations.


Have a Predictable Budget
Whether you're a startup pitching your idea or already running an app but seeking to extend its features with video, budget is the building block you depend on.

As stated above, licensing white label video software means controlling and predicting your budget. The matter is that you purchase a license monthly, quarterly, or yearly.

This makes your budget expenses strict and fixed. So, you can easily predict future costs and plan the way you will scale your video editing software.

This transparency is essential not only for your team but also for investors. The clearer are project costs, the easier it is to invest risk-free and support your video editing software.


---
Lack of Resources & Expertise
Purchasing a white label video editor is a great choice when you lack technical resources and expertise.

The case is that building custom video editing software from scratch requires having developers (iOS, Android), QA, UX designers, and 3D graphic designers for effect creation.

Also, you should have skilled project managers aboard that will lead project development.

This way, choosing a ready-made white label online video platform is easier, cheaper, and faster.

In case you pause your project, just cancel the subscription anytime. No obligations.

Also, you won't have any team restructuring risks in this case.

How It Can Help Me In Business?
Imagine you're launching a dating app and you want to increase user engagement by allowing users to record video profiles.

Or you'd like to create a video-sharing social networking app to let users share interactive and fun videos.

So, here comes the need for an editor that makes the process easy and fun for your users.

Like a TikTok editor, but without TikTok.

Searching for resources and developing it from scratch would take you months and >100,000$. But you can't wait that long and pay that much.

Here comes a white label video editor which fulfills the software part.

This means you can focus on marketing and promotion launching your app in a timely fashion.
4 Components of a
White Label Video Platform
---
Functionality
The white label video platform includes all must-have features for video capturing, editing, music, overlaying effects, file export, and sharing.

You receive features as packed modules tweaked for non-professional content makers.

This makes white label video software an ideal fit for you if you look for a TikTok-style editor.


---
User interface (UI)
A white label video platform offers the out-of-the-box user interface with designed icons, logically connected flows, and other visual elements.

Mostly, the UI has users' needs and habits in mind.

So, you don't need to waste time and resources on building a customer-oriented UI.

In turn, you can customize the existing user interface based on


White Label Video Editor UI Layout
---
Filters
Basic video filters or advanced AR effects drive your app's user engagement and increase sessions.

Filters allow users to create studio-like content without being professional designers and content makers.

So, multiple white label video platforms include a number of video effects - from simple LUTs to complex ones like animated backgrounds and facial tracking masks.

Choose effects that meet your product's concept and fit audience demands.


White Label Video Software Filters (LUT) Example
---
Infrastructure


Video apps are complex solutions with their own infrastructure.

For mobile editors, it's important to optimize and load content from the AR cloud to keep the app lightweight.

Otherwise, your Android/iOS app will have a large size which reduces the installation rate.

Creating a proper scalable infrastructure requires much time and resources, but most white label online video platforms include it.

This way, you get a ready-made solution optimized for further scaling.
Why Banuba Video Editing Software
Banuba's Video Editor SDK is an AR-powered video editing software for creating TikTok-like content.

Trusted by Meta, Samsung, and Gucci, our video editor allows you to drive user engagement, increase sessions, and boost in-app conversion rate.



Here are the key features:


Beauty effects

Face AR masks

Video filters (Rave, Soul, Cathode flash)

Slideshow

LUT color filters
Text & GIFs
Picture-in-picture
and many others.

Wondering why our video editing software is an SDK?

We would like to shed the light on the difference between white label AI software and the SDK model:


SDK (software development kit) generally refers to feature-rich solutions with a pack of features for any use case.

It provides more freedom to play with the code, user experience, and implementation scenarios.


White label video editor is more of an app rather than software.

It implies no feature customization by third parties, only UI changes. If you need changes on a deeper level, you discuss them with a vendor, and such technical customization involves additional payment.

So, the reason to build a video editing software SDK is evident.

We want to offer your business more flexibility and customizations. Make any changes you need to create a unique and user-oriented app.

Top