Blog
Augmented Reality
Future of Augmented Reality: 7 AR Trends Leading In 2024
Augmented reality (AR) has moved from the realm of science fiction to a normal everyday tool. But it is still far from its peak, as innovations happen almost every week and more people turn to it.
In this article, we will show you the near future of augmented reality, including:
5 augmented reality insights and stats
7 major AR trends
The future of augmented reality gaming, healthcare, and eLearning with examples.

Alex Krasko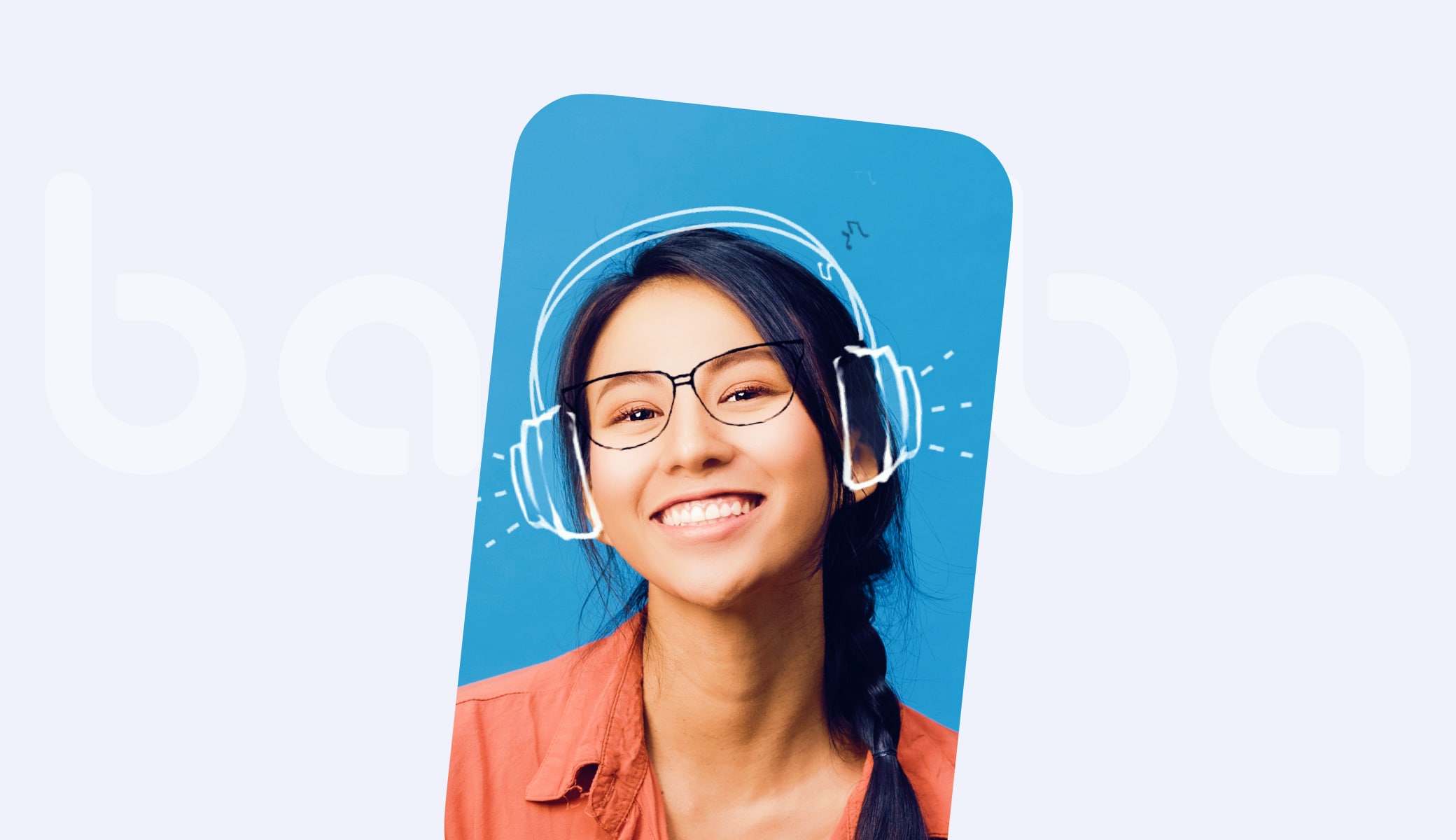 5 Augmented Reality Insights: Stats that Surprise
Let's start with some impressive numbers that showcase just how important AR has become.
According to Statista, there are over a billion AR users in the world. They interact with the technology mostly through mobile devices, although AR glasses are also used (primarily in an industrial setting).
MarketingDive states that only 15% of retailers use augmented reality innovations in their businesses. Doesn't seem like much, until we note two things: this 15% includes giants like Macy's, IKEA, and Adidas, and 32% more are either planning to implement it or are in the process of doing so.
Crunchbase reports that in 2021 AR startups raised about $1.9B. Partially, this is due to the projected impact of Metaverses (more on that later). Another important aspect was the maturation of the technology and its expansion to more industries (e.g. Healthcare) and enterprise adoption.
Since 2020, the engagement rate of AR jumped by 20%, according to XRToday. And the conversion rates of AR experiences skyrocketed up to 90%.
AR advertising revenue is expected to surpass

2 billion

by the end of 2023. Given that AR marketing is a major trend in itself, the total AR ad impact would be even larger.
Top 7 AR Trends to Watch in 2024
Now let's take a look at the augmented reality future trends that will make the most impact in the near future.
---
AR will become indispensable
The future of AR is ubiquitousness. By 2024, the worldwide number of augmented reality users is expected to increase by 330M. The vast majority of them will access AR via their mobile devices.
This highlights the fact that this technology is becoming more and more accessible with each day.
Firstly, there is more overlap between the number of AR-capable devices and the optimization of major augmented reality platforms.
For example, Banuba Face AR SDK can work on Apple devices starting with iPhone 5S and about 80% of Android phones.
Web AR is accessible through a browser, which means it can run almost on any connected device.
Secondly, industrial AR, used via smart glasses, is gaining popularity among large manufacturers and government organizations.
For example, Microsoft won a $22B contract with US Army to supply specialized headsets for training, assisting vehicle operators, and helping in other tasks.
Professional headsets are the future of AR. Photo: US Army
BMW uses custom smart glasses to speed up vehicle maintenance. The overall sales of AR headsets are expected to reach 26 million units by 2023.
This trend is expected to continue in the near future, making AR one of the most impactful technologies of the early 21st century.
---
Metaverses Will Strike Gold
The term "metaverse" was coined by Neal Stephenson, one of the pillars of the cyberpunk genre, in his Snow Crash novel.
It was a computer-generated virtual world that people could access via a computer and special glasses.
The real-life counterpart is similar: a place on the Internet where people can meet via avatars and engage in various activities: working, communicating, playing, etc.
The first examples of such metaverses, albeit simpler, appeared at the beginning of the century: Habbo Hotel and Second Life were founded in 2000 and 2003 respectively.
The older shared worlds weren't ambitious enough for modern metaverse developers. So new ones started arising: Decentraland, Meta Platforms, Nvidia Omniverse, and Ali Metaverse intend to onboard millions of people. And they draw a lot of attention, financial and otherwise.
In February 2022, JPMorgan, the largest bank in the USA, opened a virtual branch in Decentraland. Its representatives called metaverses "a trillion-dollar opportunity." Meta invested $10B in its virtual world in 2021. By 2025, the industry is already expected to be worth $80B. And augmented reality is one of its underlying technologies.
---
AR Live Shopping to Seize the West
Live shopping is a reinvention of an old concept. Imagine TV shopping (HSN, QVC, etc.) but done over the internet, with products and their characteristics highlighted when you want them and bought with a click. This is modern live shopping. It naturally combines with AR try-on and other elements.
In China, it accounts for 10% of all individual purchases. Europe and the USA are still catching up, although the trend is growing steadily. On Instagram, 44% of users shop on the platform every week. This is also the area where it outperformed TikTok, as users generally rate Instagram as the more convenient option.
Overall, annual live shopping sales are expected to overcome $25B in the USA alone by 2024. And by 2026 they could account for 20% of all eCommerce sales there.
Live shopping has several advantages that make it so popular.
Firstly, it combines the convenience of online shopping with a personal touch of a brick-and-mortar shopping experience.
Secondly, it allows companies with a significant social media presence to convert subscribers into customers without leaving a platform.
Thirdly, it allows for easy integration of influencer marketing.
AR is an integral part of the experience, as it provides the framework for tagging items, virtual try-on, AR face filters for the presenters, and more.
---
TikTok-like Apps to Dominate Further
TikTok is the undisputed leader in its field, having even overtaken Google as the most popular website in the world. Its competitors are playing catch-up, experimenting with video length, adding new features, and integrating additional functionality (e.g. the abovementioned live shopping). Copycatting TikTok is a major trend in itself.
Of course, advances in augmented reality are also being pushed by TikTok and other short video apps. The Chinese platform, for example, now lets everyone use its AR effect creation tool, thus making masks and stickers more accessible. Snapchat has been allowing this option for a while, and by now its custom effects have racked up over 3.5 trillion views.
The effect is global. For example, Chingari, an Indian short video platform, has recently expanded its portfolio of filters with a local feel and added AR live shopping features.
---
AR to Empower Physical Stores
Augmented reality future trends blend physical and digital.
While people appreciate the convenience of online shopping, they also enjoy the experience and human contact of brick-and-mortar stores. New AR tech can come to retail in many forms, from virtual try-on apps directing people to physical shops, to smart mirrors and AR photo booths that add fun and allow for creating viral social media photos.
AR is especially attractive to younger consumers - around 33% of zoomers will go out of their way to visit an AR-enabled shop.
For obvious reasons, most retailers focus on virtual try-on and similar experiences, as they are straightforward and bring obvious benefits (decreased returns and increased level of customer satisfaction).
However, there are other original implementations.
Nike, for example, uses AR to let people know about their supply chains and help them learn about the features of the clothing and footwear on display.
BMW allows modifying cars in AR - changing the color of the interior, lights, etc. The company also has a virtual test-drive option for select vehicles.
And Target actively uses augmented reality for in-store navigation. Its app helps people find the right goods in physical stores by tracking beacons. A typical Target location has about 1000 of them.
---
AR to Disrupt Manufacturing
The future of AR includes more than just consumer-facing apps. A less-known but no less important application of augmented reality is in factories. Companies use it in four typical ways:
Training new employees. AR shows step-by-step instructions on how to perform certain operations in live environments. This makes them more confident and helps them learn new skills quickly.
Locating items. Image recognition and artificial intelligence can find a certain device much faster than a human could.
Remote collaboration. Transmitting AR information live from one place to another lets experts assist people without visiting their physical location.
Process design. Engineers can use augmented reality to plan out manufacturing cells as well as place robots and other machinery. It is a more convenient and visual way to do such work.
While there are certain hurdles (e.g. uncomfortable headsets or cluttered overlay design), major manufacturers already use augmented reality in their factories. They include Dassault, Siemens, Rolls Royce, and others.
Virtual try-on mirror
---
Web AR to Grab a Larger Market Share
Augmented reality can be implemented within browsers. This approach allows for maximum accessibility at a relatively low cost. However, it also offers lower performance due to inherent technical limitations.
This combination is useful for many cases, including AR marketing, indoor/outdoor navigation, video calls, eLearning, etc.
In 2024, Web AR will become more common as it easily fits with every other trend on this list: metaverses, live shopping, AR in retail, etc.
The technology itself also becomes more mature and easier to implement. For example, by combining the SDKs from Agora (for video conferencing) and Banuba (for AR and voice effects), you will be able to build a web-based video calling service in a week.
How the Future of Augmented Reality Disrupts Industries
From a gimmick, AR has become something millions of people use daily. In this section, we will focus on how AR and VR affect certain verticals.
---
The Future of Augmented Reality Gaming
One of AR's first major breakthroughs happened in gaming when the Pokemon Go craze engulfed the world in 2016. Now, this technology is more important to the game industry than ever, especially in mobile gaming.
Firstly, it delivers on its promises. Research states that 60% of AR gamers agree that such games are relaxing and 57% find them immersive.
Secondly, it opens up new opportunities for the developers, both in terms of new ways to play the game, and in monetization options.
Touchless user interfaces allow controlling the characters with gestures and facial expressions. And various face filters and effects can be either sold to players as cosmetic items or combined with NFTs to serve as play-to-earn mechanics.
Clash of Streamers, for example, tracks players' faces to create heroes for the game, and the heroes themselves can be turned into NFTs and sold on the in-game market.
Thirdly, AR gaming is revolutionary when it comes to multiplayer and using the real world as a gaming world. Titles like "Harry Potter: Wizards Unite" or "Walking Dead: Our World" overlay persistent virtual objects onto reality and make them accessible to all players.
As a result, people are encouraged to explore and make new connections to fight zombies, dementors, and other enemies more effectively.
---
The Future of Augmented Reality In Healthcare
One of the recent technology trends is AR expanding to more "serious" verticals like medicine or banking. In the case of healthcare and related niches, it is revolutionary with a lot of applications:
Better medical imaging in real-time for dentists, surgeons, and other specialists
Remote surgery
Assisting blind and visually impaired people
Training for the newly-minted medical professionals
Etc.
And that's not even counting consumer-facing apps like DermAssist which helps people with diagnosing skin conditions or EyeDecide which makes it easier for patients to describe their symptoms.
There are also wellness apps that integrate augmented reality. For example, FaceYoga offers personalized facebuilding exercises and uses AR to showcase the effect of regular training.
This motivates users to follow the regimen and increases their LTV.
FaceYoga uses AR to show its effectiveness
---
The Future of Augmented Reality In eLearning
Gamification has been a major trend in online learning for the last decade. And augmented reality has become one of the most popular tools in its implementation.
There are other ways to use augmented reality in distance learning. For example, it has been very popular for creating simulations. They are especially popular for corporate training, as they allow cost-effective hands-on learning in a safe environment. For example, Old Oak Common railway station in the UK trains its staff in this manner.
Children, the demographic that most people associate with learning, benefit from AR too.
Augmented reality allows making effective learning aids and learning experiences dedicated to specific subjects and activities. \
For example, Chelsea's Perfect Play app helps kids practice football drills.
Froggipedia teaches them about the anatomy of frogs without dissecting actual animals. Skyview highlights stars and constellations in the night sky, etc.
How Banuba Helps Bring Augmented Reality Innovations
Banuba's Face AR technologies fit the current AR trends well.
The Video Editor SDK is a great fit for short video apps. It contains all the core editing features (trimming, audio editor, slideshows, etc.) as well as various effects: LUTs, background replacement, AR face masks, etc. Essentially, it is half an MVP for a TikTok competitor.

Face AR SDK

works well for game development and has been used in several successful products in this niche. The latest was Clash of Streamers, where we provided face filters that were part of the NFT conversion mechanic.
Banuba's try-on features include realistic makeup, jewelry, hats, hair color, fingernails, and contact lenses. The technology is affordable even to mid-sized brands, check out the case of Looke.
Our technology is also popular for making AR photo booths. They allow fun activities on locations and help make share-worthy photos for social media.
Conclusion
The future of augmented reality is promising. With AR, including its browser-based implementation, growing in popularity, it will gain more prominence in work and everyday life.
Metaverses will raise social media to another level, TikTok-like apps will solidify their presence on the market, and even physical stores and factories will implement augmented reality at some level.
Now that AR features are used almost everywhere, including healthcare and learning, the technology trends will be in their favor for the foreseeable future.
FAQ
What is the future of augmented reality?
The future of augmented reality is becoming ubiquitous in all industries, including Manufacturing, Healthcare, eLearning, Retail, etc. It will gain new users, both professional and casual. Overall, the future of AR seems bright.
Why Augmented reality is the technology of future?
Augmented reality is the technology of the future because it brings massive benefits wherever it is used. Retailers get more sales and fewer returns, educators improve learning outcomes, manufacturers make their workers more productive, etc.
What are some current augmented reality trends?
Current augmented reality trends include AR gaining more users, metaverses becoming commercially attractive, live shopping overtaking the West, dominance of AR-powered TikTok-like apps, expansion of augmented reality into manufacturing, and growth of Web AR.
Top