Blog
Augmented reality statistics show that multiple brands from e-commerce to healthcare make mind-blowing results through adopting AR-enabled solutions.
Retailers boost sales and reduce return rates, healthcare companies train staff and treat patients way more effectively, and social media brands thrive with millions of downloads while increasing user engagement and app sessions by times.
In this post, you'll explore multiple eye-opening facts about augmented reality featuring:
- 20 AR statistics that inspire
- Augmented reality stats of customer behavior
- General market AR facts and numbers
- Augmented reality industry stats (gaming, automotive, healthcare, retail)
- 5 successful AR use cases with numbers.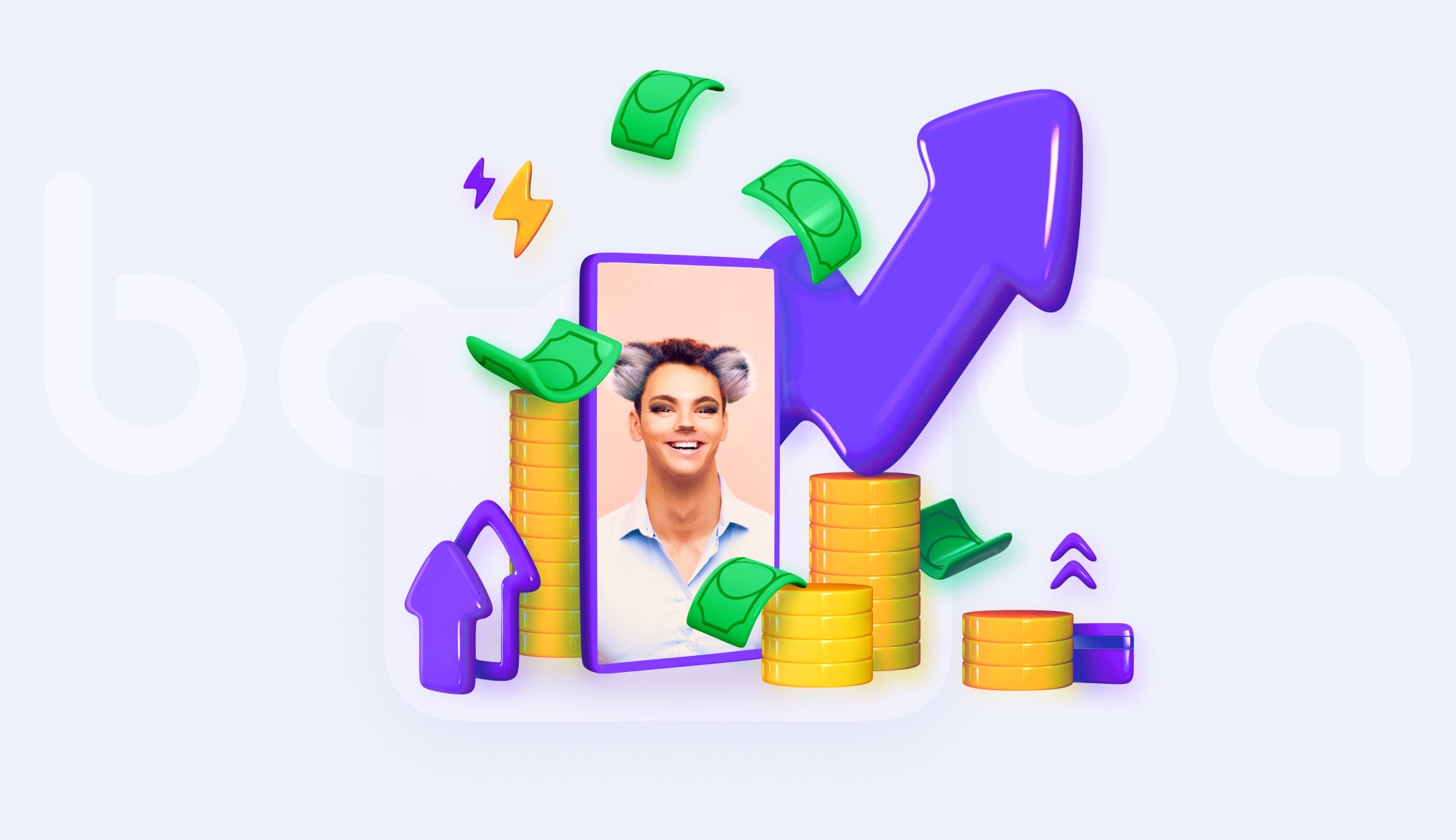 The number of mobile AR active users in 2021 was equal to 0.81B while it's predicted to reach 1.73B by 2024 (Statista). In turn, 200M users engaged with AR daily in 2021 and it's expected to reach 75% of global shoppers daily by 2025 (Digital Deloitte x Snap Inc.).

AR is becoming popular as $50B is the expected AR market value by 2025 (Statista). What's more, 9 out of 10 mid-sized businesses are already using AR-enabled solutions to enhance their business operations (Deloiite). For example, L'Oreal got a 50% sales boost, Ulta Beauty increased user engagement by 70 times, and Chingari app received >30M downloads in just 3 months after adopting AR-based technologies.

The 3 types of AR include marker-based, markerless, and location-based augmented reality technologies. Marker-based AR works by scanning the so-called triggers on images and videos while markerless AR doesn't process triggers, but scans the real environment and matches virtual objects to a recognizable feature. Location-based AR processes GPS, accelerometers, digital compasses, and other navigation technologies to detect the device location with a 99% accuracy.
Top