Blog
Virtual Try-on
Virtual Hair Makeover Software To Nail Your Perfect Color in Seconds
Will this hair color suit me? Will it look as good as on the pack?

Alena Arsenova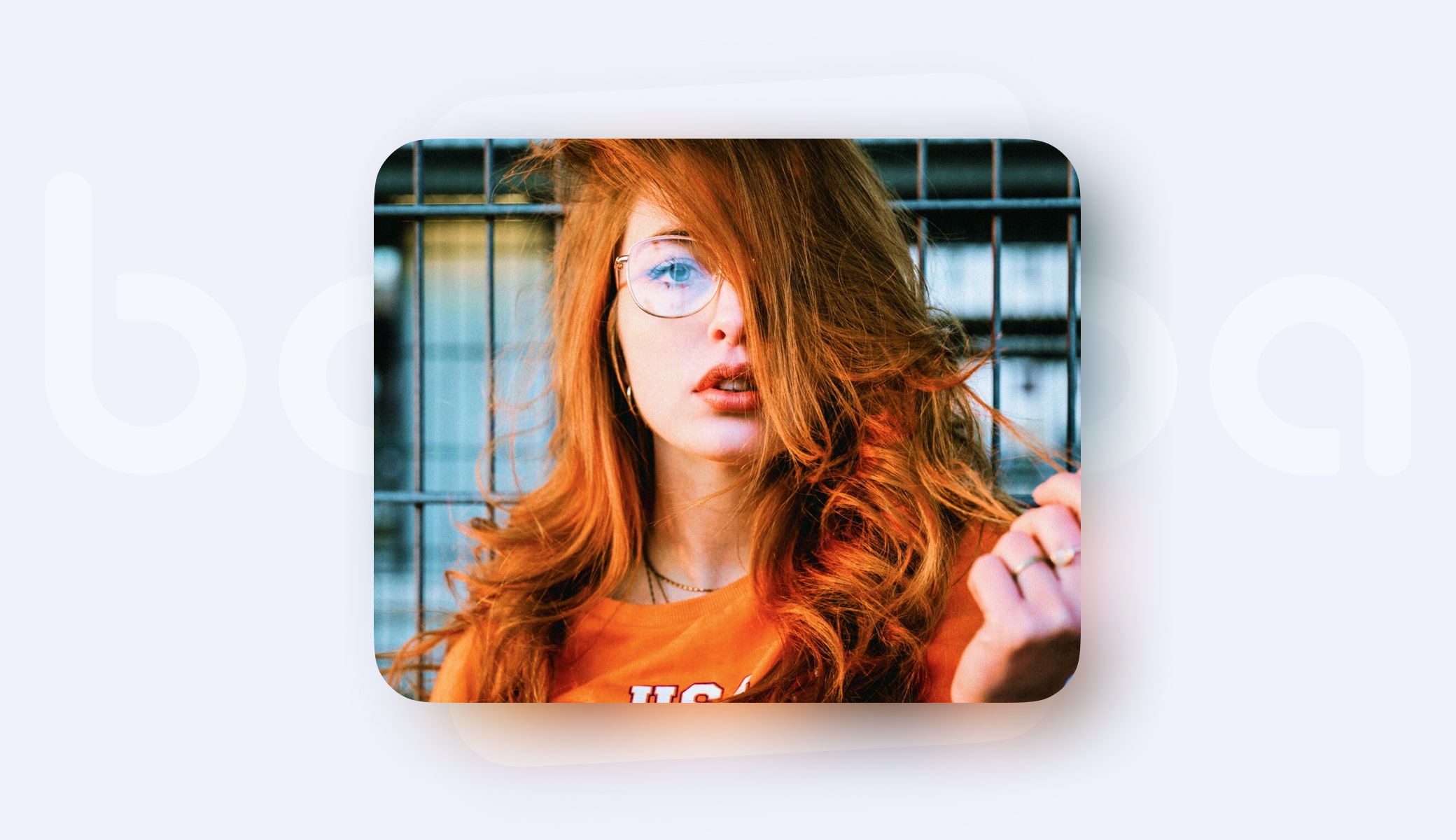 Women had been waiting for a long time to have these questions asked until virtual hair makeover software made it possible to change your hair color in a tap in real-time.
What are the capabilities of the virtual hair makeover software and its road-map for the future? Read on to learn how the technology pushes the innovation of the beauty AR market and sets the new bar for consumer's "try-before-buy" behavior.
Magic mirror virtual hair makeover software
It's not an easy task to train the neural network to segment hair to the tip level accuracy.
The accuracy with hair ends recognition is the pain point of all virtual hair makeover software solution — the neural networks fall shot in detecting small items. However, we are improving it as the result worth all the efforts.
Banuba hair coloring
Isn't it magic? No selfie uploads, no editing, no hassle… Open your camera, swipe colors and get all your WOWs seeing the varied palette right on you. It is magic and the way it should be.
---
Features of virtual hair makeover software:
Real-time, like the magic mirror

Any color from natural to lurid

Any hair length and hairstyle

Android, iOS, Windows

Web plugin - run it in the browser
From photo editing to virtual hair makeovers
Banuba hair coloring
Before the virtual hair makeover software appeared, a dozen of websites and apps have meant to help you choose your hairstyle or try our different hair colors. Stylecaster, Marie Claire, The Hairstyler... these are just a couple of examples you could find in google by typing "virtual hair makeover".
However, none of them provides that magic mirror virtual hair recolor experience but rather, a Photoshop-like photo editing one. You need to take a selfie, adjust the positioning of the face or mark the lines of your hair. Then you can play with your hair — recolor it or try on hairstyles virtually.
Does these online services change your hair? Yes. Can they actually help you find your perfect hairstyle? NO. And here are the 3 major reasons why:
---
Unrealistic volume
When you stretch the hair template to fit in your face position, the virtual "hair volume" increases largely. Keep dreaming but you'll never have this volume in reality.
---
Lack of accuracy
Some apps allow adjusting the hairstyles including its volume, lengths, curls. 15 minutes later when you end up adjusting the virtual hairstyle to fit in your face and… you're bored. You're disappointed. You're tired. No WOW, no inspiration — nothing that would push you into pressing the button "buy it". (Isn't it the end goal of virtual hair makeover software?).
---
Still selfies
You can edit your hair in photos but it can't beat the real-time experience. And as for woman, we want to play with our appearance. Move and smile. Check our angles. Take a dozen of selfies and send to friends. This our "physiological buying journey" and only after completing it, satisfied and qualified, we are sold.
These photo-based apps and websites came as the prototype for hair makeovers, one that rather explains the idea yet doesn't unleash its potential to the fullest. The virtual haircut software utilizes face tracking and hair segmentation technology to modify users hair in real time through augmented reality.
Landscape of virtual hair makeover applications
The Hair Care industry is a big business, valued at over $12 million in revenue in 2019, and it's expected to grow annualy by 1.1% between 2019-2023. The innovative experience that's currently available in a few self-assistance mobile apps not only revolutionize the way brands reach out to consumers. But it also helps to solve real challenges that women face.
Therefore, the technology of virtual hair makeover has a far broader landscape that it may seem first. In fact, it can be applied at any step of the buying journey, both offline and online, and here's how.
---
Online stores
The GlobalData's Q1 2017 consumer survey showed that over 36% of consumers purchase beauty and grooming products online, directly from a brand, and a further 33% that have expressed their interest in doing so in future. The following brands like Matrix implement virtual hair makeovers on their websites where you can recolor your hair via web camera.
---
In store mirrors
We've also seen AR being used for enhancing the in-store experience. Virtual hair recolors put into AR mirrors will help brands drive higher traffic to their stores and increase in-store purchases through faster try-on.
---
Beauty salons
The US hair care services industry includes about 80,000 establishments (beauty salons and barber shops) with combined annual revenue of about $20 billion with haircutting and hair coloring as the major sources of revenue among the rest. With virtual hair modification technology, beauty salons can show how the color will look on the client's hair or visualize the hairstyles right on clients.
Future opportunities for virtual hair makeover software
Banuba virtual hair coloring
All technologies evolve sooner or later giving us more magic in the end. Virtual hair makeovers are not an exception.
There's much room for improvement both from technology side i.e. achieving better accuracy with hair ends recoloring (the problem with all existing virtual hair makeover software) and from the user side, i.e. blending hair recolor into the customer buying journey.
Here's how possibly the virtual hair makeovers may evolve in the future.
---
Hair-recolor based on your actual color
Your actual color influences the results you expect. One and same hair color may look several tones lighter or darker depending on your existing color.
Already now, we have technology that detects your skin and hair color. Blending this technology with color combination, virtual hair makeovers can will tell how a particular color will look on your hair preventing you from wrong product choice.
---
AI based hairstyle advice
The stylists can take a quick look on you and advice the hairstyle that suits you best based your face shape and facial features. Can technology replace your hairstylist in this matter? Possibly, yes.
By determining the face shape and facial features, the AI algorithms can match it with the commonly accepted rules what hairstyles suit to the particular type.
Summing up
In the fashion industry, top hair brands including L'Oreal, Henkel, and Procter & Gamble are keeping their growth strategies on gaining new audiences and better market coverage through innovative products and services that technologies enable.
---
Read more: How L'Oreal Shapes The Future of Beauty AR Experience
---
Other brands won't stand aside, so we expect more virtual hair makeovers come in the near future available both online and offline in the real world.
Want to power your brand with a virtual haircut and makeover software? Get in touch for a demo test!
Top