Blog
Video editor is a thriving must-have feature of any social media, e-learning, video editing, virtual conferencing and calling, and even e-commerce products. Instagram and TikTok still motivate dozens of vendors to spend fortunes on developing built-in editing capabilities for both internal and external usage.
In turn, Flutter is among the market-leading frameworks to facilitate multi-platform app dev using a single codebase. So, multiple software providers are actively utilizing Flutter to deliver immersive and never-seen-before user experiences. However, from-scratch custom feature development is a pricey and long-run initiative for SMBs and startups which increases the go-to-market period.
Instead, integrating a ready-made Flutter Video Editor through pre-made SDKs is a far more time- and cost-effective solution to avoid spending fortunes of time and funds on tailor-made app dev.
If this resonates with your current business or tech-related needs, this post will guide you through integrating video editing functionality into your Flutter project.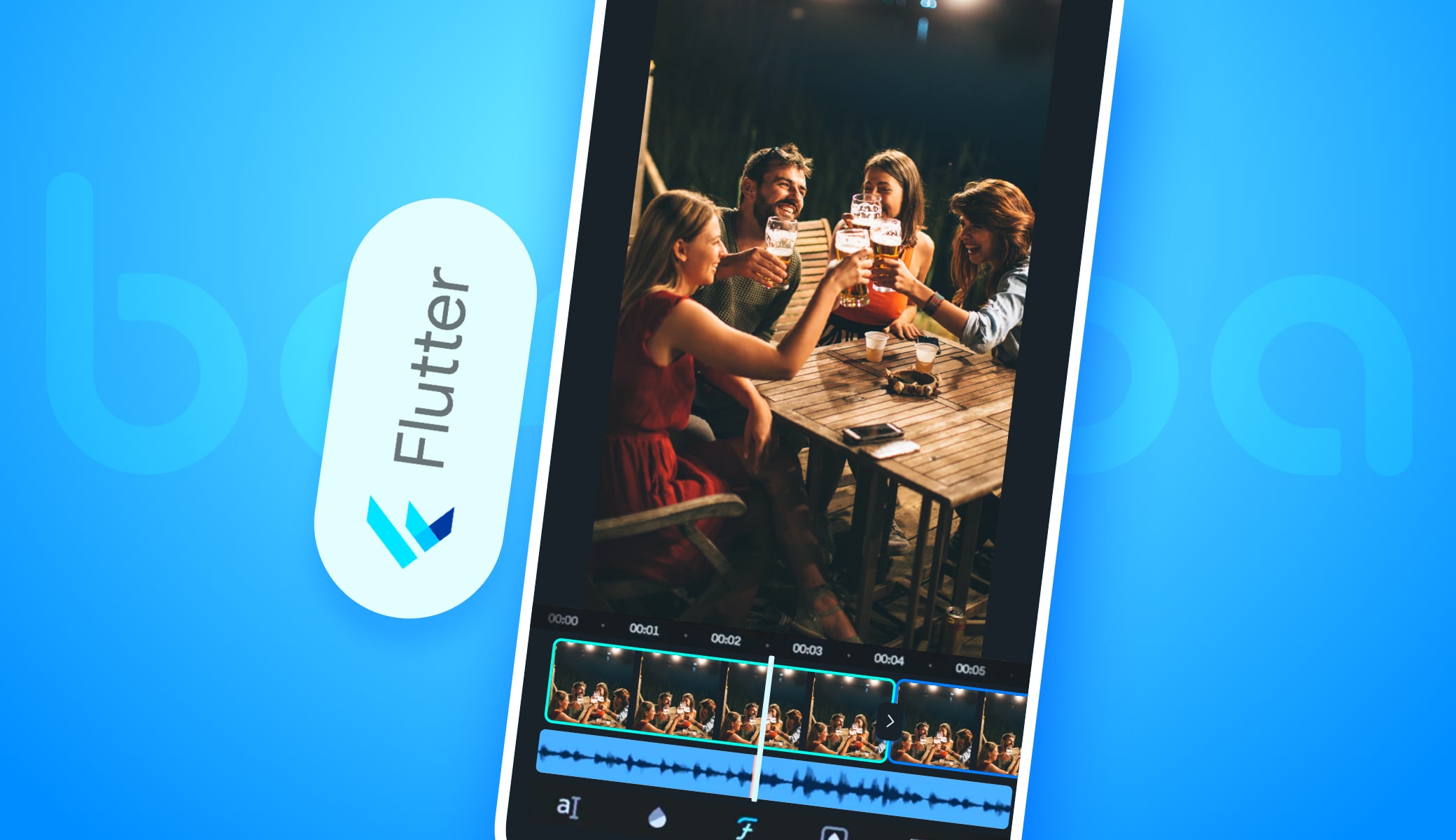 Yes, you can make a video editing app in Flutter. This framework provides a high enough performance for that. In addition, it saves a lot of development time, especially when combined with Banuba VE SDK.

A video editior plugin for Flutter is a piece of software that can modify videos and doesn't need to be created from scratch. Not all such plugins are compatible with Flutter. However, Banuba VE SDK is.

The most convenient way to make a video with Flutter is to use a video editor SDK (e.g. Banuba VE SDK) to save time on development and get a lot of useful features immediately.
Top