Blog
Augmented Commerce
AI for Beauty and Cosmetics Retail
The Covid-19 pandemic was the catalyst leading to astounding growth and adoption of advanced technologies in the beauty industry. According to Statista, e-commerce has become the fastest-growing segment in the beauty and cosmetics market, adjusting to new challenges and introducing new solutions to diversify customers' journeys and offer a more in-depth personalized shopping experience.
Artificial intelligence and virtual reality have become integral components of beauty retail's growth. Let's explore how stores and brands adopt AI to add more value to their services and offer omnichannel customer experience.

Banuba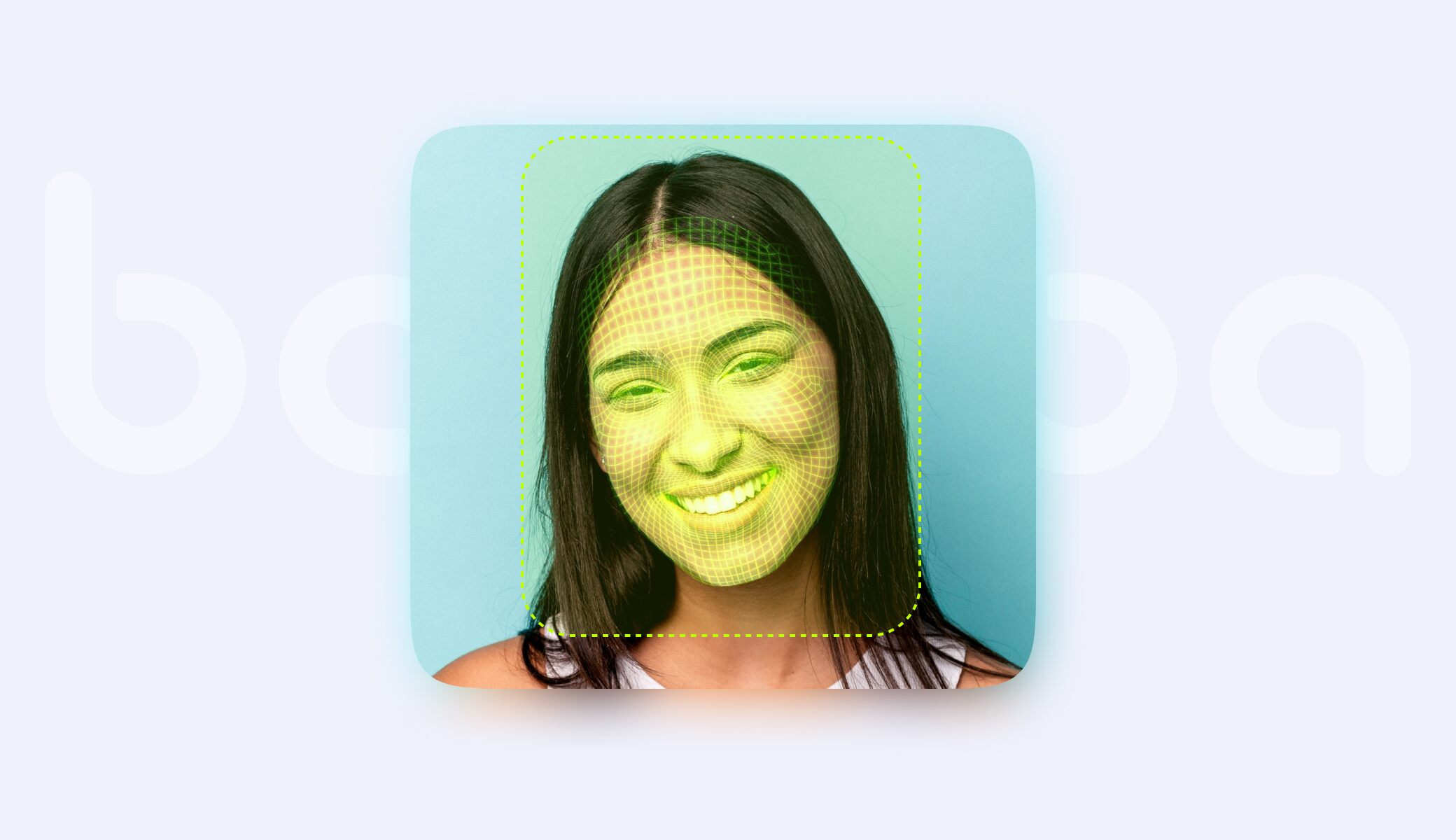 AI Beauty Defined
Global artificial intelligence is rising in the beauty industry, with an expected compound growth rate of almost 20% annually. Perhaps, implementing innovative technologies has positively influenced the industry's revenue. The beauty and cosmetics market size is already estimated at 571 billion in 2023, which should increase to 663 billion in 2027. But how exactly does artificial intelligence integrate into the cosmetics industry and increase retail profitability?
The growing demand for personalized beauty products sets trends for the market. According to Epsilon research, around 80% of clients would buy from brands offering personalized products. Market leaders leveraging this approach managed to increase their revenue by 15% and make marketing costs 30% more efficient. That's when artificial intelligence comes in handy.
Most often, the beauty and cosmetics market uses this advanced technology for:
product creation (e.g., AI-based beauty devices);
as an additional channel for communication, promotion, and sales;
as an analytical tool for creating a more personalized shopping experience and inventory management.
The market is filled with beauty brands creating AI-powered smart devices for skincare and makeup, such as the Opte Wand from P&G and Perso by L'Oréal. However, if this trend is more typical for business giants and startups that develop products from scratch or buy ready-made technological solutions, the implementation of artificial intelligence by existing beauty companies and retailers is a more widespread and fast way to integrate AI into product promotion processes and as an additional channel of communication with customers.
Beauty brands strive to amaze every consumer with an exceptional shopping journey. They leverage AI to analyze and use the data gathered through each client's interaction with a company. How does it work in practice? For example, The Beauty Matches offers personalized self-care and makeup shopping through a quiz. When a customer answers all the questions, the AI picks up the perfect solution for their needs and preferences.
The pandemic boosted the integration of augmented reality into e-commerce, offering virtual try-on technology. It demonstrated astonishing results with a 94% higher conversion rate. VTO was among the major trends in the beauty industry, leading to 90% higher chances of selling with a personalized in-home shopping experience. About 60% of buyers admitted that VTO influenced their purchase.
The combination of AI and AR has led to more innovative solutions and greater opportunities for retail. Smart assistants and product recommendations have complemented basic fitting functions. The solution analyzes consumers' features, skin type, eye and hair color, and preferences, offering the perfect beauty matches. According to Shopify analytics, about 70% of buyers return the items purchased as they haven't met their preferences and expectations. AI-powered virtual try-ons help solve this problem through lifelike fitting and higher satisfaction rates due to individual product offerings.
How Can AI Improve Beauty and Cosmetic Market?
The global artificial intelligence impact on beauty retail is inevitable. The fastest way your brand can leverage this technology and boost marketing and success metrics is by using a ready-made solution to integrate into web-based and mobile platforms. As an example, we'll demonstrate how an AI-powered virtual try-on Tint can grow retail sales.
Troubleshoot Color Matching
Choosing the wrong shade of cosmetic product can be one of the main reasons for returns. Online shopping can't boast of high rates. About 21% of products bought online are returned in the U.S. alone.
Tint adapts to the user's lighting and complexion, and its patented facial recognition technology makes products look as lifelike as possible. The solution upscales video and photo resolution, so a poor-quality camera won't obstruct proper color matching. As a result, customer satisfaction will increase, as will brand loyalty and trust.
Enhance success metrics
The dream of every marketer and product manager is to see the growth of success and sales metrics. Research shows retailers who use AI and AR get a 20% higher engagement rate. What's more, the revenue per visit grows by 21%, and the AOV is 13% higher. In addition, 45% of buyers admitted that AR and AI cut their time and effort in making decisions.
However, you will also see some decrease in metrics. Thus, brands see a 64% return drop after introducing the VTO.
Make Virtual Shopping Hyperpersonalized
Companies that offer tailored solutions can expect a 40% increase in revenue in a world with increased demand for personalization. At the same time, 66% of shoppers expect brands to offer personalization. Tint not only takes each customer's physiology into account while applying cosmetic products. Its AI Adviser also analyzes these indicators to provide a perfect match from the product catalog and also helps with up-sale via personalized total looks.
Quick Integration
Amidst frantic competition, beauty brands value implementation speed. Integrating an off-the-shelf solution will reduce your time to market for new services. For example, Tint already has over 22,000 digitized products in its inventory. At the same time, it will take us no longer than 48 hours to digitize new items.
AI-Powered Beauty Brands in the Beauty and Cosmetic Industry
Retail became one of the leading directions impacted by AI. The boom is especially visible in the USA, where the North America Artificial Intelligence market is expected to have a CAGR of an astonishing 38%. While beauty leaders like L'Oreal, Shiseido, and Estee Lauder dive deeper into Silicon Valley and acquire tech startups, other brands stick to in-house development or partner up with service providers like Banuba. From Coty Inc. who is just stepping on the route of implementing artificial intelligence to a smart skin care app from Olay — let's review the most prominent of them and check out how the integration of AI impacted their success.
Virtual Artist by Sephora USA
It's no exaggeration to say that AI is already in Sephora's DNA. Back in 2013, the company began implementing this technology to improve the shopping experience.
Today, Sephora stores offer their customers a virtual fitting experience on both the website and the mobile app. In addition to the standard fitting of beauty products presented in the store's catalog, customers have access to tutorials and step-by-step instructions on how to apply makeup. In addition, users can try different styles with features like Compare Me and Shake it Up.
Sephora also uses machine learning to track the behavior and preferences of site visitors, offering them products that might interest them. As a result, it has led to a six-fold increase in ROI.
Nivea Skin Guide
With more than 135 years of experience in skin care products, Nivea has created an innovative AI-powered solution.
The company introduced the Nivea Skin Guide, which analyzes users' skin conditions based on parameters and offers tailored solutions. In addition to care recommendations and skincare selections, consumers can track their skin improvement progress in a special diary.
With each new selfies customers send in for analysis, the algorithm gets smarter and gives better recommendations.
MAC Cosmetics
MAC Cosmetics blends the digital experience with traditional shopping. The virtual fitting has become routine for a company that tries to create a seamless shopping experience with every interaction with a brand.
MAC opened its first concept store in Shanghai. Now, Mac Innovation Labs operate worldwide. What's so special about these stores? It's not just a brick-and-mortar with a beautiful layout of beauty products, illuminated mirrors, and a stylish design.
The customer can log in through a personalized QR code that tracks all their actions with the brand — from products viewed and added to bookmarks to their favorite shades and customer behavior in general. Near each cosmetics counter, the shopper can try on whatever they like using a tablet and AR. Moreover, the buyer can do it just by picking up the product — a smart app will identify which product the buyer wants to try. MAC Pass Studio remembers all consumer's actions and forms a full-fledged profile, which is then used to provide tailored offers. This sales format allowed the brand to increase engagement by 200% in the first month alone.
Moreover, MAC is partnering with SoPost (a product sampling service) to combine virtual sampling with physical home delivery. The brand will now provide the opportunity to test its famous Studio Fix Fluid Foundation, but the list of products will grow.
Estée Lauder
Estee Lauder sells its products from the U.S. and Europe to the Middle East and Latin America and needs no introduction. However, the way the brand implements AI is noteworthy.
Like its competitors, Estee Lauder offers a virtual try-on feature on its website, as well as the ability to select a complete look to experiment with cosmetics.
Among other things, the company has developed iMatch, a virtual skin analysis app where AI scans selfies and selects custom skincare products.
Customers can also take surveys to find their ideal skincare routine, where the algorithm chooses the best option by analyzing millions of responses.
However, the beauty brand has gone even further and is now using olfactory science, artificial intelligence, and neuroscience to sell perfumes online. The brand has created a fragrance recommendation engine by replicating olfactory receptors in the laboratory and conducting experiments on how certain smells evoke emotional reactions in the human brain and are reflected in facial expressions. At the moment, the service is being tested in China.
A few days ago, the brand announced the launch of an app for visually impaired people. Based on artificial intelligence, voice recognition, and AR, the app analyzes makeup applications' quality and advises on how to improve it. It's the first solution of its kind on the market!
L'Oreal
L'oreal loudly and confidently declares that they want to become a leader in beauty tech, and they are very successful at it. The brand uses artificial intelligence not only to improve the shopping journey but also to create smart devices, from the successful Hair Coach for Kerastase to their latest invention, HAPTA.
It is an innovative solution for people with limited hand mobility. AI uses smart motion controls to improve and stabilize makeup applications for more than 50 million consumers who have hand problems.
In 2022, they also announced the launch of a new Coloright system that analyzes the condition of the client's hair and selects the perfect dyes to achieve the best hair color during dyeing.
A breakthrough was also the creation of the Perso device for Yves Saint Laurent Rouge Sur Mesure to create a unique lipstick color for each consumer. Anyone can buy the device, which allows them to analyze their complexion and outfit color palette to create the perfect match for their lipstick.
In addition, L'oreal leverage AI to predict and get the first grip on the upcoming trends before their rivals. They announced the creation of Trendspotter, which analyzes data all over the Internet to detect future tendencies. The beauty giant will use the information to astonish the world with new products and solutions and become the trendsetter.
Ulta Beauty
Ulta Beauty passed the pandemic test and combined the digital world with the physical one, offering customers an omnichannel personalized experience.
The creation of GLAMLab with a virtual fitting feature has increased engagement by 9, and their e-commerce sales have increased by 90%.
The brand is not going to stop there and is taking active steps to implement cutting-edge technology in retail. For example, in 2021, the business invested in retail AI company Adeptmind to fill the gap between physical and digital shopping. They have also announced its partnership with Haute.AI to create a skin engine app to offer analysis with personalized solutions and tailored products to meet buyers' needs and preferences.
The AI train is rocketing at full speed, drastically changing the rules of the beauty industry. It's worth jumping on to avoid turning into vintage with no market share.
Top