Blog
AR Makeup
Beauty Industry Trends in 2023
The beauty and self-care market remains one of the world leaders in marketing and tech innovations. Major brands successfully implement new customer acquisition and retention strategies, use augmented reality to showcase their products, and disrupt traditional business models. Let's review the beauty industry trends in 2023 and how they impact the market and consumers behavior.

Banuba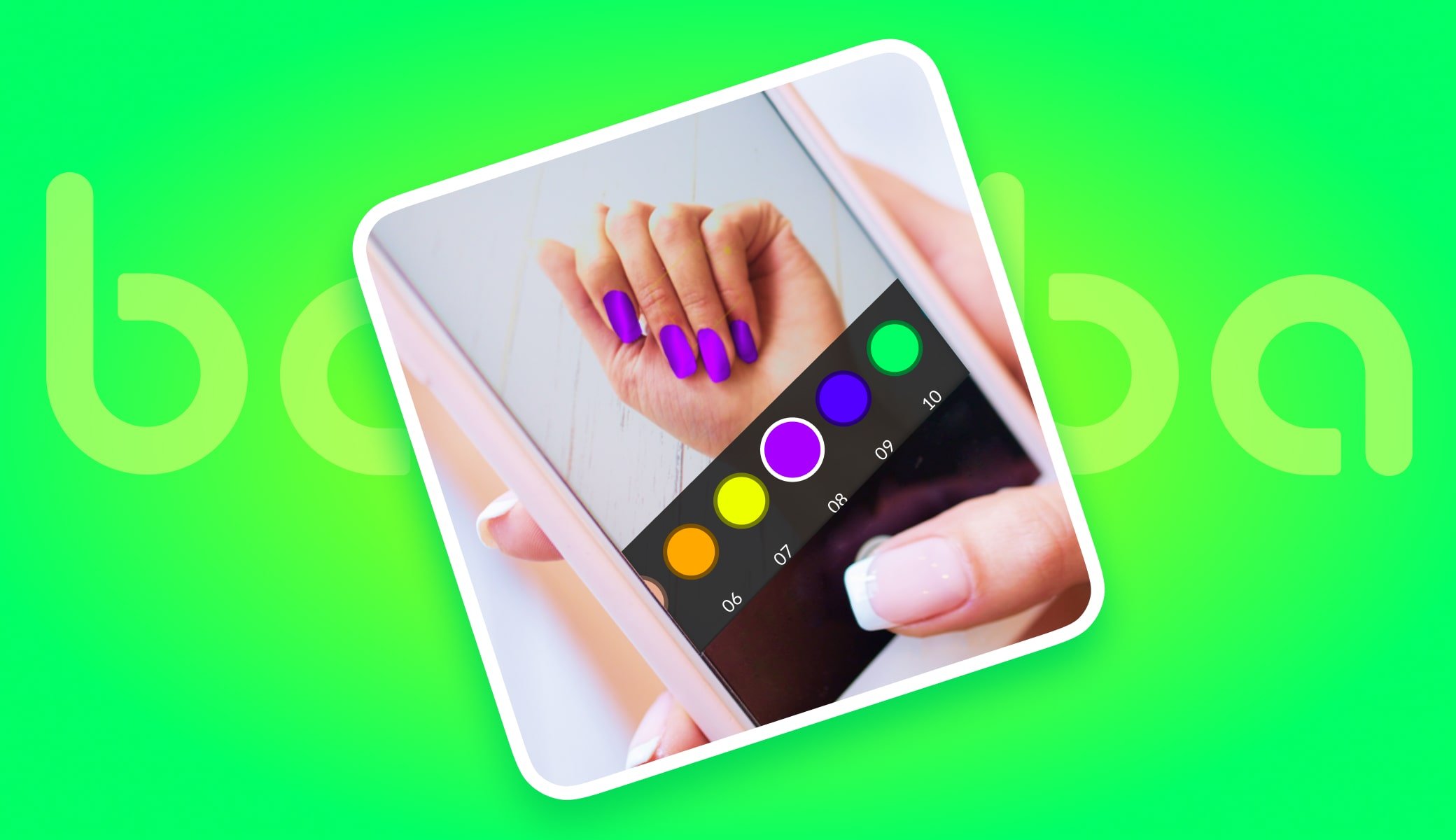 [navigation]
Beauty Industry Overview
The beauty industry has never in its modern history faced such a global decline as in 2019. The pandemic has led to a 20-35% drop in the market and brick-and-mortar locations closing. Since up to 85% of product purchases were made in offline stores, this was a major blow.
Like it or not, beauty brands had to adapt to the new reality. The digital transformation sped up, introducing virtual try-on and artificial intelligence for enhanced customer experiences, resulting in a beauty tech notion.
Covid-19 also altered beauty consumers' habits and behavior as remote work and lockdowns changed their lifestyles drastically. Their attitude shifted from covering blemishes to treating their skin and buying quality self-care cosmetic products rather than makeup.
Surprisingly, Covid-19 became a trendsetter and triggered the skyrocketing development and transformation of the beauty industry. It is expected to grow from $500 to $716 billion by 2025.
Beauty Industry Trends 2023 Edition
Let's review the 17 top trends reshaping the industry and reinventing the traditional approach to customer experiences, marketing, sales, and even product manufacturing. In the next article, we'll examine which startups have taken advantage of these changes.
Diversity and Inclusivity
"Beauty for everyone!" is the key message of inclusivity as a cosmetics industry trend. This is also the main mission of the beauty brand created by Rihanna. Her Fenty Beauty company is considered a leader in multicultural cosmetics that suits different demographics. Fenty foundation offers over 50 different shades providing a wider choice for people of any complexion.
As Rihanna set the tone, other brands followed. It triggered the appearance of ethnic brands such as Black Opal Beauty, producing makeup tailored for people of color.
Social problems, political challenges, and other factors in world history have always had a growing importance in beauty. Racial injustice and the Black Lives Matter movement pushed the industry to revolutionize the concept and standards of beauty. Inclusivity and diversity became much more than a wide range of shades.
It is a shift away from 90-60-90, photoshopped fair skin without a single freckle, wrinkle, and pimple. It is a trend towards self-expression and a feeling that brands support each customer by giving them this opportunity to express themselves with the perfect product.
Subscription Beauty Brands and Services
Services offering subscription boxes with skincare, perfumes, and makeup items are expected to reach $65 billion by 2027. It's a convenient way to receive regular personalized beauty products tailored to customers' preferences. According to surveys, over 25% of Americans already use subscription boxes, and 32% are planning to join shortly.
Ipsy, Birchbox, and Sephora Play! are the leaders in the beauty industry by the number of subscribers.
Similar services offer beauty quizzes to determine customers' preferences, complexity, makeup and skincare use frequency, and other characteristics. Before subscription boxes, people had to visit a store to grab a tester and then return if satisfied or keep on trying new products.
Nowadays, data suggests that 69% of women claim they only visit a physical store if they have to pick up a particular product. Subscription services offer them a personalized experience, new products to test, and the joy of opening a box full of surprising beauty products.
Personalized Approach to Enhance Brand Loyalty
Beauty consumers are tired of mass newsletters and offers. According to research from CB Insights, buyers are 78% more likely to purchase with personalized recommendations.
Customers are more likely to stay with a business that knows their preferences and tastes and offers tailored products. Brands leverage modern beauty tech to track their consumers purchasing behavior and Google searches and offer AI and AR technology to customize their experiences.
People don't like one-sided communication. Traditional shopping enabled them to talk to consultants and get desired tips. Online shopping, however, leaves them alone with screens. AI-powered solutions offer buyers chatbots and guides on fulfilling their needs.
Clean Beauty
The pandemic has led to a trend where people strive for better and more conscious self-care, studying cosmetic formulas and using more natural ingredients in their home routines. About 41% of shoppers choose products based on natural and pure components and beauty brands that are cruelty-free and environmentally friendly regarding packaging. Services like INCIDecoder appeared, allowing consumers to check beauty products' active ingredients to make a purchase decision. For example, Kiehl's removed parabens from its moisturizer formula, which increased conversion rates to 78% and average order value (AOV) by 33%.
Beauty brands adopt the philosophy of clean beauty. They are committed to ethical standards in the production of cosmetics and perfumes, the development of innovative reusable masks, and eco-friendly packaging that can be reused and re-filled with products.
At-Home Treatment
The lockdown during the Coronavirus pandemic forced the world to abandon makeup and take their home care to the next level. Google Trends demonstrates that how-to searches were boosted during the pandemic.
People couldn't visit their beauticians or nail and hair artists. This led to a surge in telehealth services in skin care and the emergence of smart beauty devices aimed at replacing a visit to a cosmetologist. From acne-treating LED masks and non-invasive procedures to pore extractors and micro-needling — people can literally turn their bathrooms into full-scale cosmetologist's cabinets.
Foreo is one of the leaders in skin and self-care. Its smart device analyzes user's skin condition and suggests appropriate usage modes and hints in the app.
Clarisonic presented Mia Smart 3-in-1, a face massage tool and a makeup blender. The appliance tracks the habits and transfers them to the application. In return, AI-powered solution offers custom cleansing routine and help achieve skin goals.
Covid-Related Beauty Trends
Coronavirus also led to logical, unexpected makeup use and skincare routine tendencies. As masks cover the lower part of faces, they reduced the purchase of lipsticks over eye products. Lip product sales reduced by half while eye-related makeup like eyeshadow palettes gained more popularity. Consumers try to be creative in their cosmetics usage to express themselves when half of their faces are covered with a mask. This led to extreme neon eyeliners, glitters, bizarre eye shadow choice, and extravagant looks.
Wearing a mask also led to a frustrating skin condition, maskne (acne caused by masks). This term was hashtagged over 200k times on social media, drawing the attention of dermatologists and cosmetologists.
Although no custom treatment was invented, there is a trend for specialized maskne prevention procedures, and some skincare items were labeled so to increase sales resulting in new beauty categories. Beauty brands leverage this spike in Google search for their marketing needs.
Redefined Masculinity in Bloom
The industry is increasingly avoiding gender stereotypes, which means that more brands work on expanding the range of products and services for men — from manicures to home grooming. The market for care products for men is expected to reach $277 billion in 2030.
While the number of male beauty influencers and makeup artists multiplies, brands like YSL, CoverGirl, Glossier, Maybelline, Morphe, and others choose men as their ambassadors. It challenges the gender stereotypes and norms in the industry, setting new trends and opening new market opportunities.
Harry Styles launched a line of his cosmetics. The singer decided that nail polishes are the best start for a personal beauty brand.
A collection consists of black, beige, pink, and white colors. But it's not only about nail polish. Harry Styles, nevertheless, expanded the line and added several items of skincare products: a brightening serum for the face and cream for the skin around the eyes and lips.
Skincare Over Makeup
Consumers choose to treat skin imperfections rather than hide blemishes. Working from home urged people to abandon makeup usage. AR technology offers beauty filters in video conferencing tools satisfying the need to look good in front of colleagues.
However, a self-conscious and health-oriented approach appears when consumers want to have clean and glowing skin without cosmetics. Skincare overviews and how-to-treat recommendations now replace makeup video tutorials on how to cover acne.
A new hybrid beauty product emerged, combining makeup properties with active ingredients helping to cure skin conditions.
Influencers Marketing
Influence is a powerful tool in the global beauty industry and is often underestimated. Surveys state that up to 67% of buyers seek info about beauty products from social media influencers, and 88% of consumers trust strangers' reviews. Generation Z is the major target audience. Kylie Jenner is a bright example of influencer marketing in action.
Beauty brands should pay attention to who represents their product online. It should be 100% a person who aligns with the brand's mission and can sincerely broadcast it to their audience. For cosmetics consumers, seeing the desired product in use by real people they trust can instantly lead to a purchase.
Collaboration with Brands and Celebrities
Collaboration with renowned brands, influencers, and celebrities is cheaper than advertising and helps reach new target audiences. Beauty brands cooperate with sweets and beverage manufacturers, movie studios, and Hollywood stars, offering limited editions of their products. This approach allows attracting even those segments that are not interested in makeup but are great fans of one of the brands.
​​e.l.f Cosmetics often launches collabs with food companies. In 2021, the beauty brand united with Chipotle, and its unique collection was sold-out within 72.
Hyper-Personalized Approach to Product Choice
Beauty tech enables hyper-personalization in skin care and shopping online. According to statistics, up to 58% of beauty product users would rather buy from a business offering a personalized quiz or experience. Almost 50% of people prefer beauty brands offering virtual reality, augmented reality, and artificial intelligence when it comes to virtual try-on.
Neutrogena leverages AI and AR and offers an at-home skin check to suggest personalized experiences and treatment. Fenty Beauty uses technologies to guide consumers through perfect shade matching and give them a virtual try-on technology on most of its makeup.
Personalized shopping experiences enhance brand loyalty and customer satisfaction, boosting their engagement.
Environmental friendliness
Sustainability has become a trend in appearance and in the manufacture and use of cosmetic products.
Zero waste and eco-friendly are no longer surprising words that have taken one of the leading places in the worldview of the zoomers. For Gen Z, garbage sorting, eco-bags, and organic products are not a reason for pride and posts on social networks but in everyday life.
They demand this attitude from businesses as well. According to a Nielsen study, 80% of zoomers believe that cosmetics companies should take care of the environment. It is not surprising that they approach the choice of beauty products responsibly and prefer those cosmetic brands that:
do not test products on animals;
use renewable energy sources during production;
make packaging that can be recycled;
manufacture products from natural and organic ingredients.
2023 Beauty Tech Trends — Revolution You Can't Miss
Partnership with technological companies and investments in beauty tech is another huge trend. Augmented reality will find the perfect lipstick shades, and AI technology detects facial features better than mirrors. Let's dive into the engaging world of beauty tech trends in the cosmetics industry.
AI and AR Re-Invent Customer Experience
AI and AR technology are firmly entrenched in the beauty industry. Makeup cosmetics brands use the potential of the metaverse — Chanel, Gucci, Nars, Givenchy, L'Oreal, MAC, etc. On their online resources, the beauty brands offer a virtual try-on feature reinventing e-commerce.
Such personalized shopping experiences increase the demand for real makeup products after having fun with their virtual clones. About 30% of Millennials and Gen Z expect brands to use AR technology to enhance how consumers shop.
In addition to a fun consumer experience, a customer gets a personalized recommendation. Guided Virtual Try-On AR tool like Tint from Banuba leverage AI to analyze customers' data and preferences and suggest custom offers for each buyer.
Omni-Channel Touchpoints
Beauty tech trends enable more consumer touchpoints. Smart applications with quizzes and skin analyzers, newsletters with virtual try-ons, engaging interaction on websites, communication with AI-powered chatbots, and image experiments with augmented reality create a new beauty space for consumers in a metaverse.
Virtual try-on enables new brand interactions through social commerce, in-store and online. Many companies install smart mirrors in their shops to let consumers discover new make-up and hair color and then share their looks on social media.
Big Data is Watching You
Big data is among boosting beauty tech trends. Although its implementation is not so visible to consumers as virtual try-on or virtual reality, global beauty brands know how it can revolutionize their product and service development and marketing strategy.
More and more beauty brands adopt data collection, analysis, deep learning, and machine learning to invent new products or re-imagine existing ones. They gather this information via surveys, quizzes, customer engagement, behavior, online trending inquiries, and how people interact with brands.
Keeping an eye on the latest trends on Google can be increasingly important. Olay saw a growing search for retinol as an active ingredient. The company immediately began developing Olay Retinol 24, which became a bestseller.
Smart Devices
Not only a house and phone can be smart. Beauty devices underwent a digital transformation and can now teach individual consumers how to use them. Their compound annual growth rate is 19% resulting in $225.5 billion in 2028.
Brands invest in smart appliances to allow inclusivity to home care. This beauty tech trend also appeared due to the aging population, as one in six people will be over 65 in 2050. Increasing awareness of personal skin care, beauty, and health urge customers to invest in smart devices that promise them personalized experiences.
A smart mirror is a trending appliance. These devices usually use AI and AR technologies to analyze users' skin to find the perfect skincare products, offer personalized makeup looks, try on cosmetics, and experiment with hair color.
Top