Blog
Since the Covid-19 pandemic forced the world to stay home, video communication gained popularity across the board. Established companies and startups seized the opportunity by delivering user-oriented video chat apps to serve business meetings, friendly calls, online dates, and so on.
To accelerate the app launch and avoid pricey development, brands turn to video conferencing APIs and SDKs. But selecting the right one takes time and effort. In this post, we will guide you through the most popular video call SDKs featuring:
12 best video conferencing APIs/SDKs
Feature-by-feature comparison of video chat APIs
Selection criteria to base your choice on
4 steps to integrate a video conferencing SDK into your video app.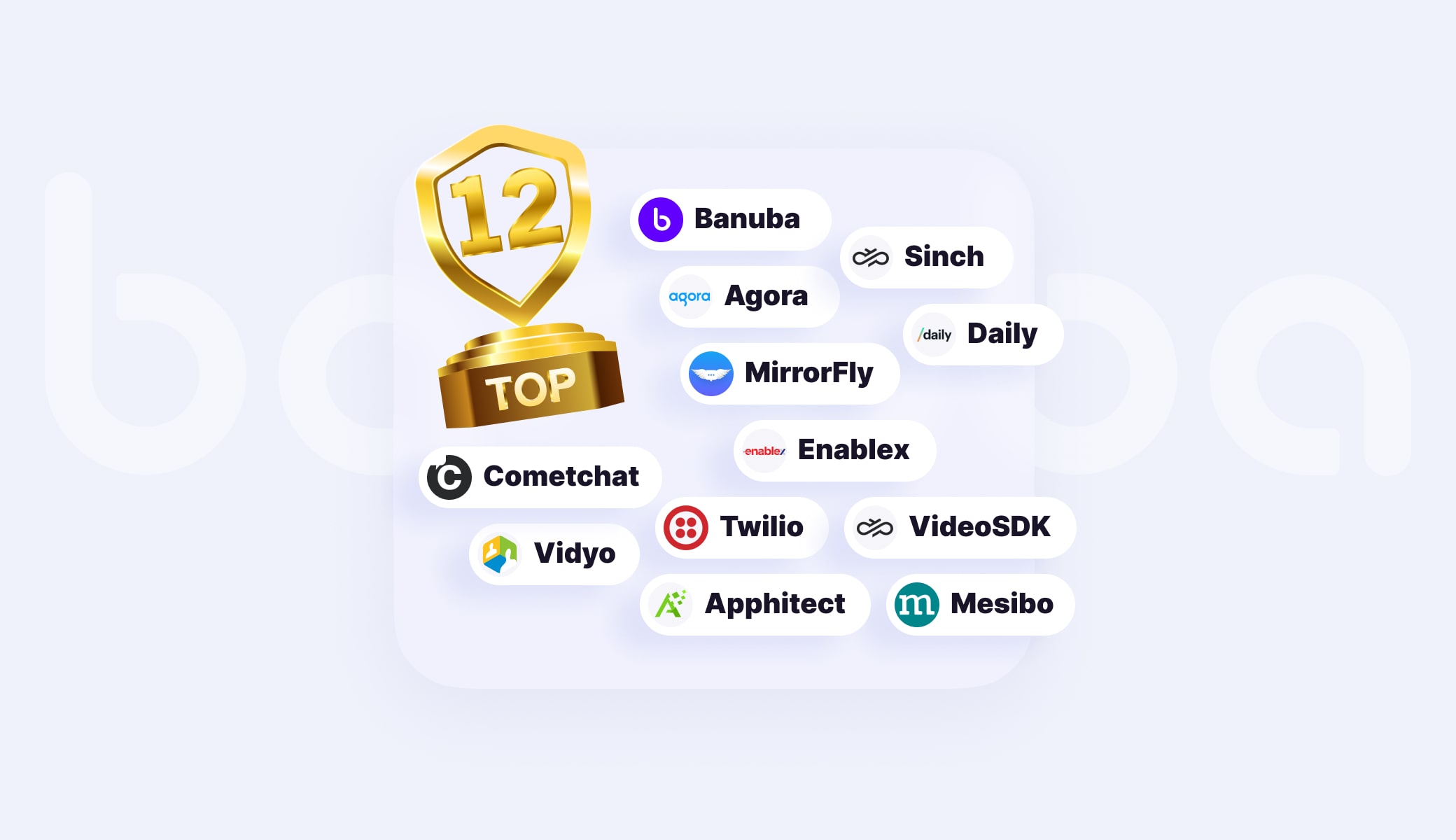 A video SDK is a ready-made module that can perform certain video-related tasks. An Android video chat SDK, for example, provides conferencing features. Banuba Face AR SDK enhances video calls with high-quality AR effects, beautification, and background replacement. Banuba Video Editor SDK covers all the core video editing features.

To integrate a video conferencing API, you need to do the following:

Add the token and the SDK package to your Maven or CocoaPods package (see the integration section in this article)
Enjoy - that's it!

To integrate a video call into your website, you'll need a live video call API, e.g. Agora. You'll need to make a request at its website, then write about 9 lines of code to add the video conferencing SDK to your website. Feel free to enhance it with Web AR technology from Banuba, as we have native compatibility with Agora.
Top