Blog
Video conferencing has long become common practice both in the workplace and outside of it. And it's essential for both working professionals and casual video meeting attendees to want to look spotless on camera. A virtual background is one way to enhance your video chat experience. While some web conferencing apps offer this as a built-in feature, it is worth considering external software that will take your video meeting appearance to the next level. In this article, we have selected six best webcam background apps for you to examine and consider as an option for your video calls.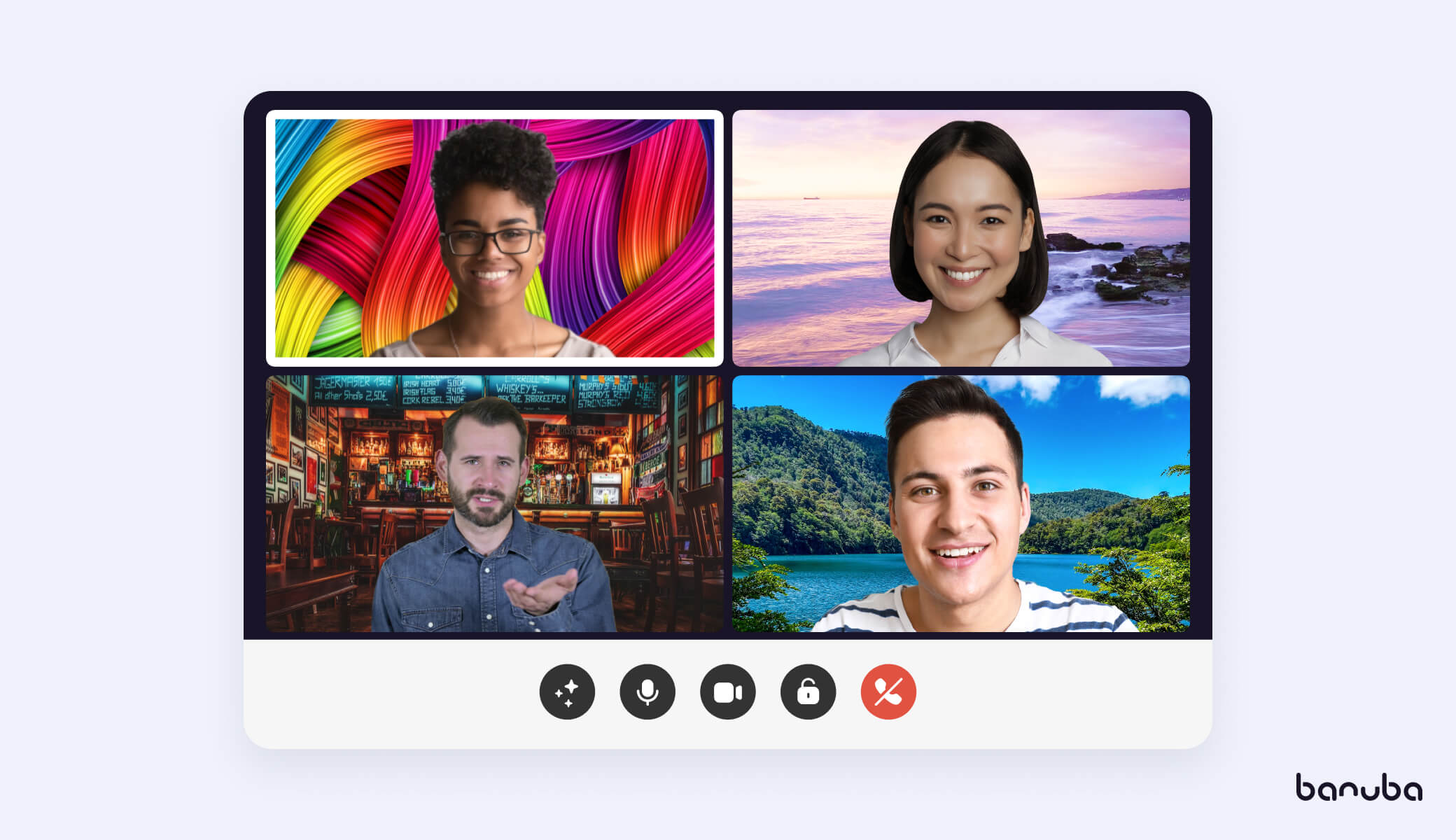 In general, there are multiple options, and there is no 100% best one among them. The perfect solution for you depends on a number of criteria including your purpose for using a virtual background app, your hardware capabilities, your financial state, whether you need an app or an extension or an SDK, etc.

Depending on the type of software you are using, you may need to select your third-party virtual background app as your camera in Video settings, use the in-app camera as default cam, or simply upload your pre-recorded video to the program.

You can either build your own custom platform or use a third-party SDK like Banuba Face AR SDK. The first option is much more expensive in the short term and takes several months to develop and launch. It is, however, cheaper in the long run. The SDK is cheaper in the short term and quick to integrate, allowing you to launch and enter the market sooner.
Top