Blog
Video Editing
Augmented Reality Video Editing: 12 Features For Developing Your Next TikTok App
The term 'influencer' has been a buzzword just a few years ago, but now many young people consider it as a career. As the demand is growing, social media apps evolve too allowing more sophisticated video content creation tools. Augmented reality video editing is an excellent way to engage millennials, boost user-generated content and to draw audiences and creators from a wider demographic in your app.

Alena Arsenova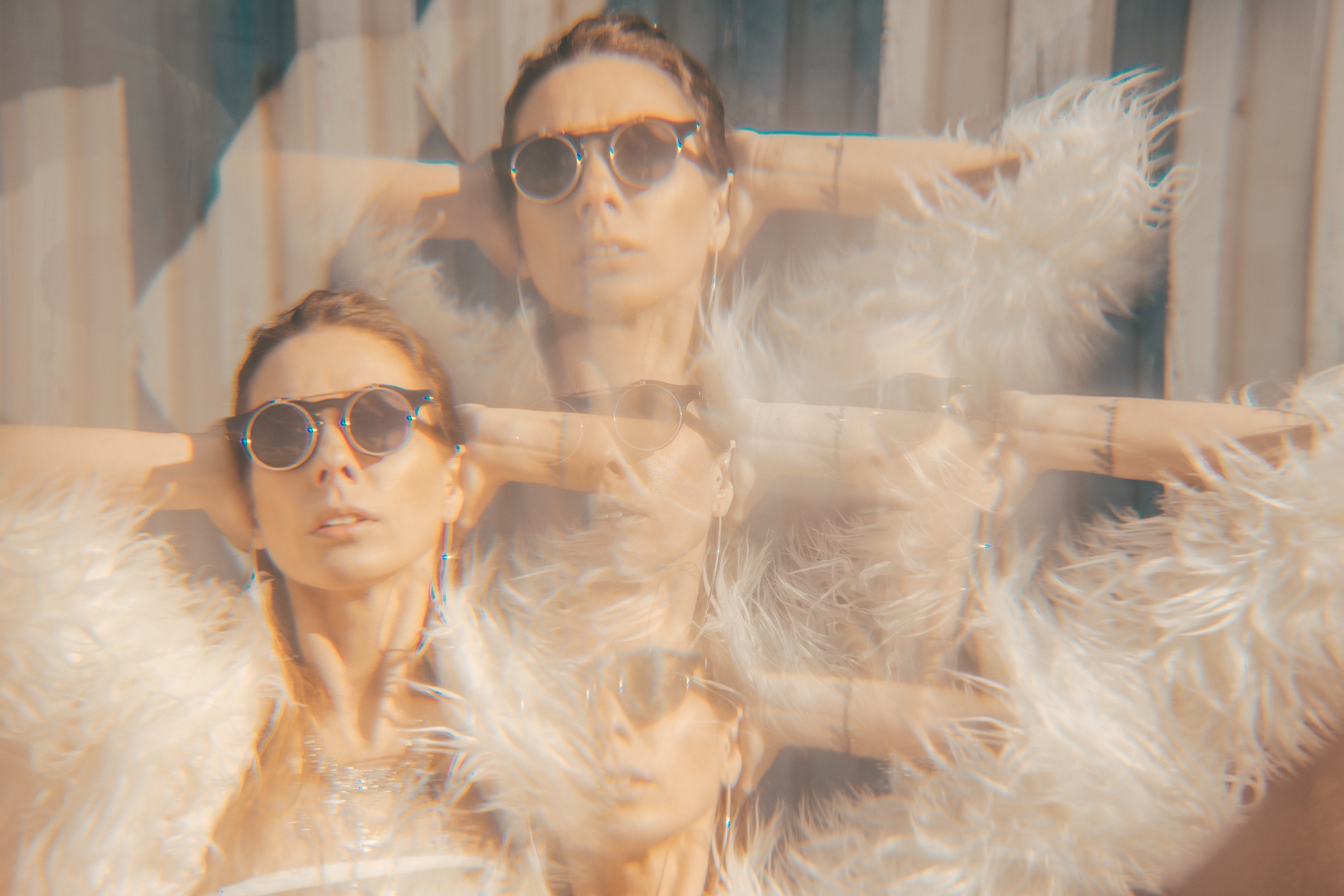 The post provides a roundup of 12 features you can add to your mobile app with our Video Editor SDK that allows creating AR videos or editing them in after effects. The features are tweaked for social media helping mobile users create outstanding short videos, enhance them with augmented reality and share on social networks.

How users can augment video: AR overlay features
Mobile video processing features can be divided into 2 categories: standard video editor tools and AR overlay functionality. The first ones allow users to modify the video sequence and parameters, while video augmentation tools add special effects to enhance the result or make it more interesting. Among such:
1. Video face filters
Face tracking filters capture the user's face on a video frame and apply animation based on the position of face landmarks. It's a great tool to inspire users for content creation — face filters are a video scenario itself. The user can open the filter library, tap on a record button and let augmented reality do the magic.
With our AI video editing technology, you can implement the most fascinating video filters with rich animation, fun face modifications, or even small AR scenarios called with a tap or facial expressions. Such interactivity increases user engagement and inspires more varied video content.
AR face filters can be applied in real-time when the user records the video with a camera or as a video post-processing effect. Moreover, the user can change masks within one video, combining different characters, e.g. role-play the angel and the devil dialogue or change animation. The possibilities are limited with your imagination only.
2. Instagram-like filters and effects
Unlike face filters, the color Instagram-like effects focus on the entire image rather than the user. Initially known as photo effects, they are now available for videos too allowing users to take videos in black-and-white or with different light like retro or neon, so videos come out more interesting.
With Instagram-like video effects, one tap sets the right mood for the video and lets the user feel more relaxed and focused on the process.
3. Video post-processing effects (After Effects)
Post processing effects are full-screen filters applied to videos captured by the camera. They are like a golden middle between face filters and color effects — don't modify the face but allow for the dynamic video image.
Are you targeting a younger generation of creators? Cool! Consider adding video processing effects to your mobile video editor. Such after-effects inspire creativity and self-expression in users. Enabled with just a tap-hold, they are intuitive and easy super fun to use.
4. Face beautification
Video face beautification uses face tracking technology and augmented reality to enhance the user's face, fix skin imperfections, adjust facial features like slim down cheeks or nose for the face looked more delicate.
In a video editor, beautification is implemented as a real-time face tracking filter with pre-defined parameters — from a more natural look to severe youngification. You can add video face beautification as an option which uses can turn off or on anytime. Overall, it is a great add-on to camera apps as it makes users feel more comfortable about their selfie camera experience, increases engagement with the app and inspires content creation.
---
READ MORE: How To Create Face Beauty Filter With Effect Constructor
---
5. Text, GIF
The most common way users can augment video before special effects appeared text and gif. With our Video Editor SDK users can add the text and animated images from GIPHY.COM.
6. Timeline
In mobile video processing solution, the timeline tool is a commonly used interface which displays the sequence of video frames for the user could edit specific parts of the video. Basically, the video editor features one timeline where users can apply multiple effects within one video, however adding several timelines for each type of video element is possible too.
Standard video editing features
7. Add audio
An essential part of any video is audio. The user can upload music files from the device or you can design multimedia libraries allowing users to enhance videos with background music or special sound effects.
8. Trimming (Cut)
Trimming is another basic feature of any video processing solution allowing users to cut unnecessary parts of a video. It usually implies either the beginning or end of the clip for a mobile video editor and 'video scissors' for the desktop which can cut the video in the middle.
9. Concatenation (Merge)
The opposite feature, video concatenation allows merging several pieces into one clip. You can predefine the maximum length allowed which is important for mobile to save the device resources.
10. Slideshows from photos
While some users prefer creating videos from scratch, others may want to animate their photos. The Slideshow feature does the job allowing users to make an animated video clip from photos uploaded from the gallery.
11. Slowmo / Timelaps recording
The Slowmo and Timelaps features allow users to speed up or slow down a video to highlight the moment respectively. Changing the video speed was once privileged to expensive cameras, but now most devices offer slo-mo features by default. Integrating it into your video editor gives users more creativity allowing them to capture the action in detail.
12. Share / Export
When the video has been processed, you can offer the user to share the result to most popular social networks or download it in a nice quality (1280x720).
How augmented reality video editing empowers your app
Some years ago, most people were not even familiar with creating or editing videos on social media until TikTok came as a game-changer. From social networking to educational platforms or specific communities, e.g. fashion enthusiasts or karaoke fans, the user content generating apps place its bet on intuitive tools that make the video creation process a breeze.
The video editor in your app boosts user generated content and shares which allows you to grow your audience organically.

AR overlay features boost engagement and content sharing as they make professional social video creation easy.

Video face filters improve retention and appeal to a younger demographic allowing you to offer video tools which even kids can use.

You can quickly grow your app community offering video editing tools and effects for specific audiences which inspires shares even more.

Augmented reality video editing engages users in the creative process and lets users self express with video, feel meaningful and become a creator or influencer.
FAQ
What is augmented reality video editing SDK?
Banuba Video Editor SDK is a set of software tools that allow developers to build video processing apps where users can record short videos like in TikTok adding face filters, 3D masks, beautification and post-processing effects to photos or video.
What apps can I build with AR Video Editor SDK?
You can use it in multiple types of camera apps for mobile where users are expected to generate video content. Augmented reality video editor for short-video formats can add value to your existing solution or you can make it a central feature of your app.
What are some good examples of video editing apps?
Among best video editing apps for mobile you can check Quik App, Adobe Premiere Clip, WeVideo, InShot App to name but a few. Among apps that provide augmented reality and animation effects video editing features, you can check TikTok, Filmr, VivaVideo, Movie Maker.


Top