Blog
Virtual Try-on
Try Before You Buy — a New Online Shopping Trend
Classic brick-and-mortar stores have their atmosphere with lines and mess in the fitting room and hall, thousands of makeup swatches and testers, hasty decisions, lines at the checkout, and absolutely no guarantee shoppers won't return every single piece after all the chaos. It's even kind of romantic.
However, Covid-19 has given e-commerce such a kick that it has taken the industry by storm and changed our lives forever, offering advanced tech solutions for every market segment. Try-before-you-buy is a relatively new yet already trendy notion in e-commerce. With 74% of shoppers believing that inability to try things on before purchasing, this solution is a win-win for both businesses and clients. Keep reading to learn how to change every client's house into a fitting room.

Banuba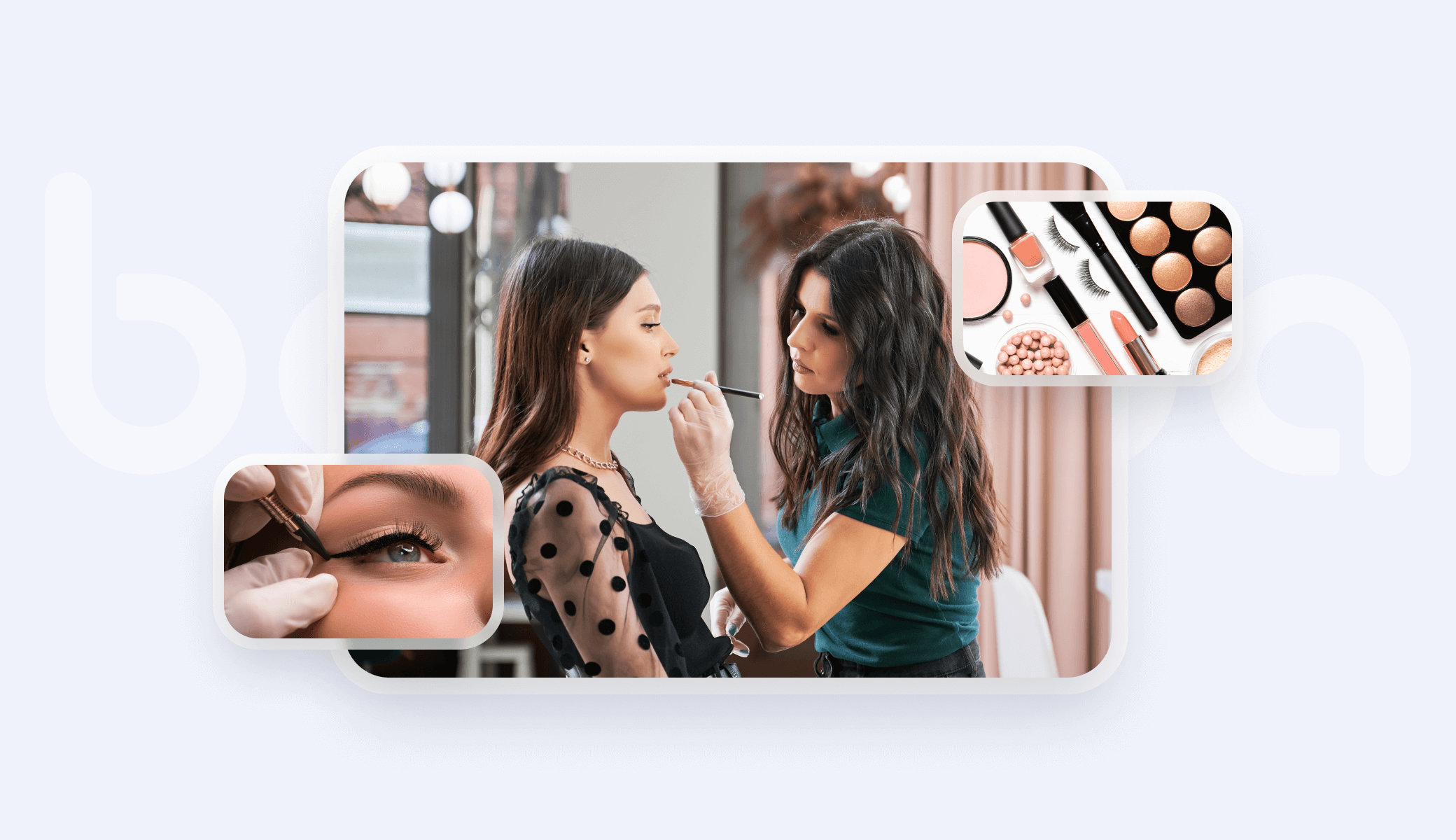 Try Before You Buy, Explained
The try-before-you-buy trend in e-commerce refers to a purchasing model where shoppers can try products before committing to a purchase. This model has gained popularity in recent years as a way for customers to feel more confident in their purchasing decisions and reduce the risk of buying something they may not like.
According to Statista, 47% of customers dislike online shopping because they can't interact with and try products. At the same time, the try-on experience increases the average order value by three times for brands and customers who leverage this feature.
The basic try-before-you-buy service looks as follows:
A customer chooses a limited number of eligible items and inserts payment information (credit or debit card);
Once the order arrives, a customer tries all the items and has a trial period (usually from five business days up to one month) to decide. If customers skip the period, the company will automatically withdraw the money for the whole order.
Brands usually offer a prepaid return label and free shipping. Customers simply pack and return the undesired items without extra cost.
The try-before-you-buy concept is not new and has been around in various forms for many years.
In e-commerce, some of the earliest examples of try before you buy can be traced back to online clothing and accessory rental services such as Rent the Runway and Bag Borrow or Steal, founded in the mid-2000s. These services allowed customers to rent high-end clothing and accessories for a fraction of the retail price, allowing them to try out new styles and brands before committing to a purchase.
In recent years, other retailers and e-commerce companies have also adopted variations of the try-before-you-buy model, including Stitch Fix, Trunk Club, and Warby Parker. However, introducing Amazon Prime Wardrobe and Prime Try Before You Buy helped bring the concept to a broader audience and make it more mainstream. However, it transformed and obtained several forms.
Varieties of Try Before You Buy
The try-before-you-buy model adapts to different segments and retail industries, transforming into new forms.
Virtual Try-On
Virtual shopping has taken a firm position and place in shoppers' hearts. Around 61% of customers prefer retailers with an augmented reality experience, and 71% admitted they would shop more if they had AR. According to Shopify, the virtual try-on feature boosts the conversion rate by an astonishing 94%!
It's a genuine digital interaction in the metaverse resulting in successful shopping. Solutions like Tint offer beauty brands a way to eliminate their expenses on testers and promo materials, reduce return rates, and enhance customer satisfaction.
Free Trial
We expect free trials to be available only in digital services and apps. However, this buy-before-you-try model is also used in e-commerce. Brands can send their consumers free testers, products' mini versions, or a try-on box. Usually, this offer is valid for first-time customers, and it works! For example, 73% of people admitted to buying a product after trying it.
Free Return
Another adaptation of the try-before-you-buy model includes free returns with a full refund. It's especially optimal for ordering multiple sizes of clothing. Customers pay for wardrobe pieces and can expect to have a refund and free shipping within the time offered by a brand.
Perks of the Try Before You Buy
Offer Personalized Shopping Experience
The try-before-you-buy lets customers turn any physical location into a private dressing room with the perfect lighting and no queues behind the curtains. Most clothing retailers offer an online in-store style quiz to help find the perfect match.
Thus, the lingerie brand Third Love offers a guide to help find the perfect underwear and free return within 60 days. Tint uses AI to analyze consumers' characteristic features (skin tone, hair and eye colors, age, etc.) to offer an unparallel hyper-personalized shopping experience in selecting beauty products.
Increase Loyalty and Customer Satisfaction
According to research, 80% of clients are more likely to return to retailers with a personalized approach. Seamless online in-store shopping with the confidence that your money is safe builds brand trust. And the combination of virtual try-on and try-before-you-buy 100% grants a happy customer with new items without spending time and money on trips to stores.
Boost Sales
When customers can try products before buying them, they are more likely to make a purchase. This can be especially true for products that customers may be hesitant to buy without trying first, such as clothing, shoes, or makeup. When buyers have doubts, it influences the cart abandonment rate, reaching 70%.
Drop Return Rates
Although the entire try-before-you-buy model is built on returns, the return rates decline. With this service, customers are more confident in ordering products they would never have dared to purchase without the suggested sales model.
Enhance Brand Awareness
By offering this service, businesses can differentiate themselves from their competitors and attract new customers. This can help to improve brand recognition and increase overall sales.
Companies Offering the Try-Before-You-Buy Technology
With the introduction of the new sales model, retailers faced the challenges of implementing the solution to their websites and apps. Luckily, there are services covering their back with their tech expertise and off-the-shelf solutions.
The company aims to provide customers with a better shopping experience and help retailers increase sales and reduce returns. Blackcart offers a try-before-you-buy software for e-commerce following the classical model. Customers can add products to their Blackcart virtual cart, and Blackcart will ship the products directly to the buyer's home. They can try on the products at home and only pay for the items they decide to keep. Returns are easy and free, and customers have seven days to decide.
Stage Try is similar to Blackcart and also offers end-to-end try-before-you-try software. Retailers can also use the data generated by Stage Try's service to gain insights into customer behavior and preferences. Retailers can make informed decisions about their inventory management and marketing strategies by analyzing which products are most popular for try-on appointments and which ones are returned.
Gemist switched from an online jewelry retailer to a unique try-before-you-buy tech sales model for retailers in the industry. They offer their clients developing three ring styles replicas using crystals, silver, or gold plating and sending them out to their buyers for a two-week try-on. Upon return, consumers can be more confident in purchasing fine jewelry and not worrying about the wrong choice.
Their approach results in increasing the average order value by three times.
The guided virtual try-on from Tint doesn't limit customers to a two-week trial period or a number of up to six items in one order. Its AI-based algorithms can analyze customer behavior and offer the best beauty matches based on preferences and unique features. Its AI Adviser finds approaches even for the most sophisticated client, increasing the lifetime value.
The solution can digitalize new products in just 48 hours — faster than they can reach the physical stores' shelves. It does not only free retailers from the unlimited expenses on samples but also corresponds with all sustainability practices.
Try Before You Buy Case Studies
Prime Try Before You Buy or Prime Wardrobe by Amazon
Amazon introduced the Prime Wardrobe program in June 2017, their version of the try-before-you-buy program for clothing and accessories. Prime Wardrobe was initially available by invitation only, and then it became available to Amazon Prime members in the US in June 2018. The Prime membership is $15 per month and also offers the Prime Personal Shopper for $5 per styling.
With Prime Try Before You Buy, an eligible Prime member can choose up to eight clothing items (shirts, pants, shoes, etc.) to be shipped to their homes for free. They have up to seven days to try on the items and decide which ones they want to keep. Once the customer has made their selections, they return any unwanted items using the included prepaid shipping label.
Customers are only charged for what they choose to keep, and there is no upfront payment or shipping costs. They only pay the purchase price. However, it should be noted that if you don't return items within the trial period, the Prime Wardrobe will charge you automatically.
Warby Parker
Warby Parker's try-before-you-buy feature for eyewear allows customers to try out the frames in their own environment and decide which frames to purchase. The five-day try-on period is a generous amount of time for customers to evaluate the frames, and the pre-paid shipping label makes it easy to return frames if they choose not to keep them. The prescription and quality guarantee also provide clients with added peace of mind.
Makeup and Cosmetics Brands
While it seems to be working only for clothes, accessories, and footwear, Il Makiage beauty brand also provides this service with two weeks to test the products and return them. Aveda also boosts its sales via free samples. However, brands like Sephora and Ulta Beauty transitioned more to virtual try-on, offering online makeup artists and stylists.
Stitch Fix
It is an online personal styling service that offers a try-before-you-buy feature for the clothing it recommends to customers. A personal stylist selects five apparel items for the buyer based on their profile and sends them a "Fix" of clothes. Clients can purchase or return clothes using the pre-paid shipping label.
Consumers can also use the subscription to receive Fixes regularly, such as monthly or quarterly. Users can adjust their subscription settings or cancel at any time.
Nenes Paris
It would seem that the home fitting function contradicts the rules of hygiene and underwear sales. However, Nenes Paris refuted this. Customers can order goods for no more than 400 euros and try them on at home. They will have five days to make a decision. The only condition is that the products should not be tried on a naked body.
Casper Online Store
Casper is a mattress and bedding company that offers a try-before-you-buy feature for their assortment. Depending on the product, the trial period differs. Thus, it lets customers test a new mattress for at least 100 nights. This extended trial period allows customers to understand how the new mattress feels and whether it is comfortable.
Once the time is up, clients can either return the item or proceed to payment.
E-commerce has to keep up with a tech-savvy and demanding audience looking for a one-of-a-kind experience right here and now. Cooperation with tech service providers like Banuba, Blackcart, or Gemist can help you conquer the trend and not get drowned among competitors.
Top