Blog
Face Filters
Want To Make Your Own Face Filter App? 5 Things To Consider First
Face filter apps are a bandwagon that everyone is jumping on. There is enough space for you on the Augmented Reality (AR) market, which was supposed to reach USD 60 bln last year. So if you want to build an app like that, this article will let you know where to begin.

Banuba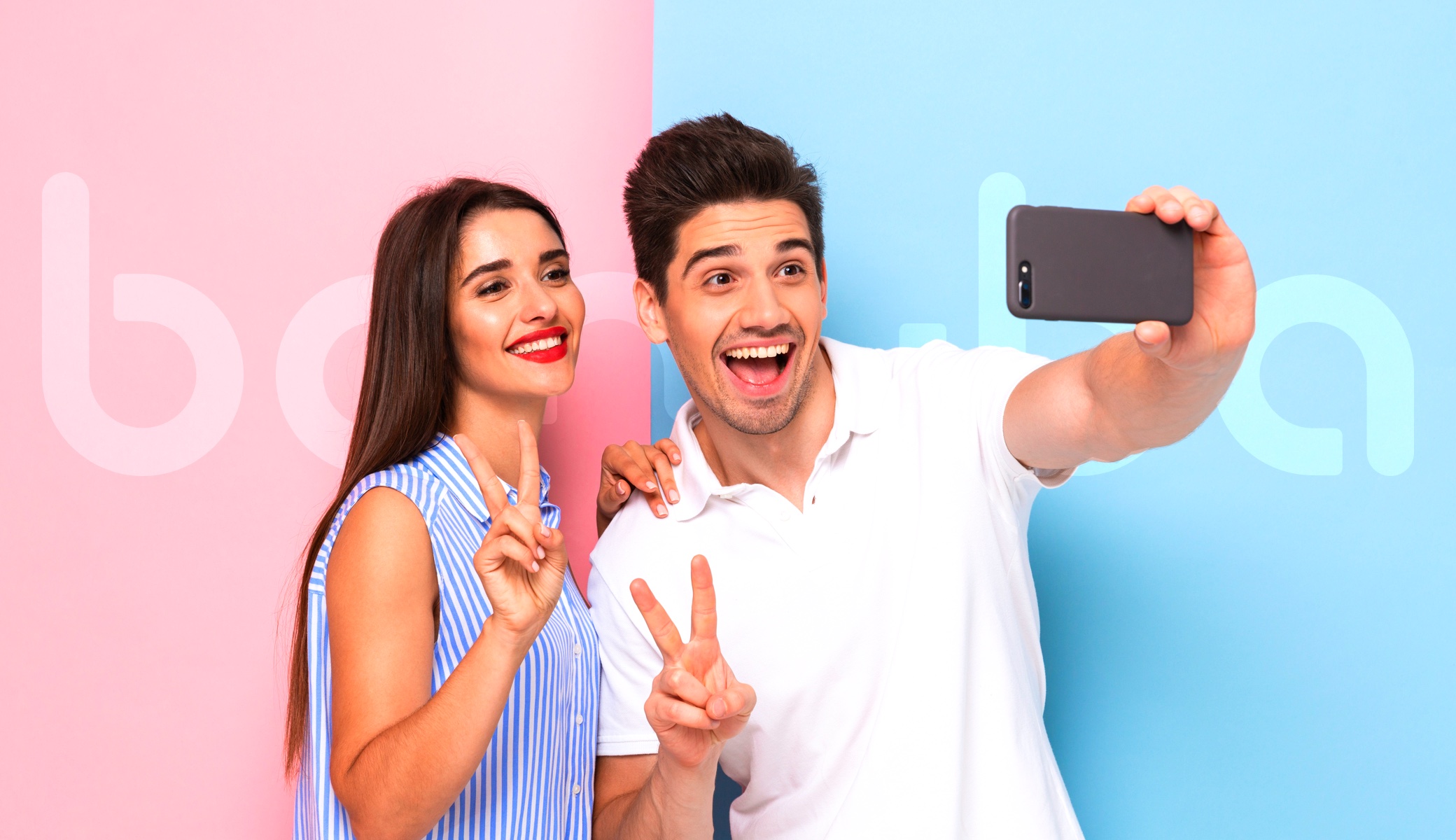 1. What app are you going to build
"Face filter apps" are an umbrella term. They include a ton of different options that you should be aware of. At least in case you need to pivot. After all, Instagram was a check-in app once.
---
Short video apps
Think TikTok and the like. TikTok itself got in hot water with the national regulators in Hong Kong, Japan, India, Pakistan, and the USA. This means the competing face filter apps have a chance to grab their market share and profit. The users make short videos for fun, so spicing them up with some cool masks and beauty filters could make them even more enjoyable.
Sloy - a fashion-focused video filter app
Note that there is a difference between live face tracking filter apps that add overlays in real time (e.g. TikTok) and the ones that add filters as part of the post-processing.
---
eCommerce
According to the research, 61% of online shoppers prefer to buy from websites that offer AR. This is especially true for the times when going to a brick-and-mortar store could be a health hazard.
In the cases of glasses, cosmetics, headwear, and other similar items, virtual try-on is almost like the real thing. It allows people to check out the true colors, textures, and even physics of the goods. This increases sales, as the customers return for more.
Trying out hair and lipstick colors with a live face filter app
---
Communication apps
This is your category if you want to build an app like Snapchat or Zoom. Background filters can make a business meeting more professional by hiding or replacing the apartment with board room decor. Or, on the contrary, add an extra degree of fun with face filters.
You can also add beautification, to make sure the users always have smooth skin, bright eyes, and perfect hair.
The right filter at the wrong time
---
Entertainment
This category includes games, karaoke apps, and other recreational projects that could benefit from some face tracking AR filters. Social games can use filters too: to make the players look cool or even to control their characters with facial expressions.
Face dance game
2. Monetization strategy
Self-expression and making the world a better place are much better if you are getting paid for it. The specific methods would depend on the kind of app you want to launch.
These are the options on the table:
Ads. Once you have a decent user base, other companies could be interested in buying advertising. For both picture and video filter apps, they can manifest as special masks, branded frames, etc. The users will apply these filters and thus promote the relevant companies.
Paid filters. While most filters are free, some special ones cost extra. You can price each of them separately, as a pack, or as part of a freemium package.
Paid communication. This is similar to ads but deserves a special mention. Companies might pay you for the right to send messages to your users. On the one hand, this can be profitable. On the other, this can be somewhat annoying.
3. Development strategy
There are many ways to build an app.
---
In-house
You can always write the code yourself or hire the team to do it for you. This is the best option from the security and control perspective, as all the work would be done by your own people. However, it can also be costly and long. For example, an Android developer would set you back about USD 100k per year. Not to mention the cost of hiring, which can be up to 30% of the employee's yearly salary. Note that the knowledge of AR is rare and costs extra.
---
Outsourced
This option means the development work will be done by a third party, whether in your home country or abroad. Finding a team is easier and cheaper than hiring your own. For example, a developer from Belarus or Ukraine could cost as low as USD 25/hr.
On the other hand, this means you have to share your information (app plans, business model, etc.) with the vendor. It can still be perfectly safe, though - as long as you find a reputable development company.
---
Mixed
Suppose you have a team of crack coders able to solve any technical problem. But no one in your company can design 3D models to save their lives. So you hire an external design team that would create backgrounds, video face filters (like in TikTok), or whatever else your app might need.
4. MVP features prioritization
MVP stands for "Minimum Viable Product". In the case of software, this means an app that has enough functionality to be useful and different from the competition. Such an approach means that you can launch your product faster and cheaper. And should it fail, you risk less money and time.
Here's the problem, though: how exactly should you pick these features?
There are two main techniques for that.
The first one is the "Value vs Complexity Quadrant"
Source: productplan.com
The "value" axis represents the, well, value that the feature brings. The position on the "effort" axis shows how much time and money the feature would take to build. The upper left quarter contains the features that are definitely worth including in the MVP. At the bottom right are the no-nos.
For example, you are building a Snapchat-like messenger. Some of the features could be:
Self-deleting photos
Messaging
Face filters
In-app currency
Self-deleting photos are an absolute must-have. They bring a lot of value and don't require much development work. Upper left quadrant.
Messaging is just as important. It can be implemented based on open source libraries, so it also goes to the upper left.
Face filters. Call them "Lenses", "Masks", or anything you like, this is the feature which can make your product stand out. Developing it on your own is very time-consuming. But there is a catch. You can save up to 40% of development time on this feature by using premade augmented reality software development kits (AR SDKs). You can find ones for both picture and video apps.
Anyway, this one goes into the upper right corner (without SDKs) or the upper left one (with SDKs).
In-app currency. The in-app currency is useless without something to sell. So the value of it is questionable. But processing real money used to buy the in-app one is hard work. In the end, this goes to the bottom right quadrant.
The second approach is the "Weighed Scoring".
In essence, it is the same, only instead of placing the feature on a board, you assign them a certain value according to the benefits they bring and the effort they take.
5. Promotion strategy
"Build it and they will come," said no successful modern startupper. You have to let your audience know that your product is the best photo/video filter app out there. Describing each option in detail would take an obscene amount of space. We will give you the basics, so you can choose on your own. This is what's commonly used in the industry:
Contextual ads (PPC). Whenever you search for something, Google or other search engines will show you advertising. To join in, you need to choose the right search terms for your ads. Usually, this means the balance between the search frequency and the cost of one click.
Search engine optimization (SEO). This is all about making sure your website shows up whenever your potential users look for something relevant. Both on-site SEO (everything you do with your website) and off-site SEO (e.g. getting links from reputable third-party places) matter here.
Content marketing. Publish content that brings value to your prospective users and makes them want to install your app. It goes hand-in-hand with SEO. For examples of said content, check out our

blog

. Who knows, you might find more interesting stuff there.
Conclusion
The conditions on the face filter app market are favorable for the newcomers. However, no one says making your own photo/video face filter app is going to be easy. You'll need to pick the right niche, the monetization strategy, and the right development team. Choose the right features for the first release and promote your app well, and your hard work will pay off.
Top