Banuba Audio Browser or your own solution
Video Editor SDK allows you to add soundtracks to the videos you're creating.
You can record video with a preselected track
or
Add a soundtrack to the video while editing.
Video Editor SDK can trim audio tracks, merge them, create a new one as a composition of several applied tracks. It doesn't provide any music content itself.
Audio content is presented by the Audio Browser feature.
It allows users to apply audio tracks from audio content services and the device storage to video within Video Editor SDK.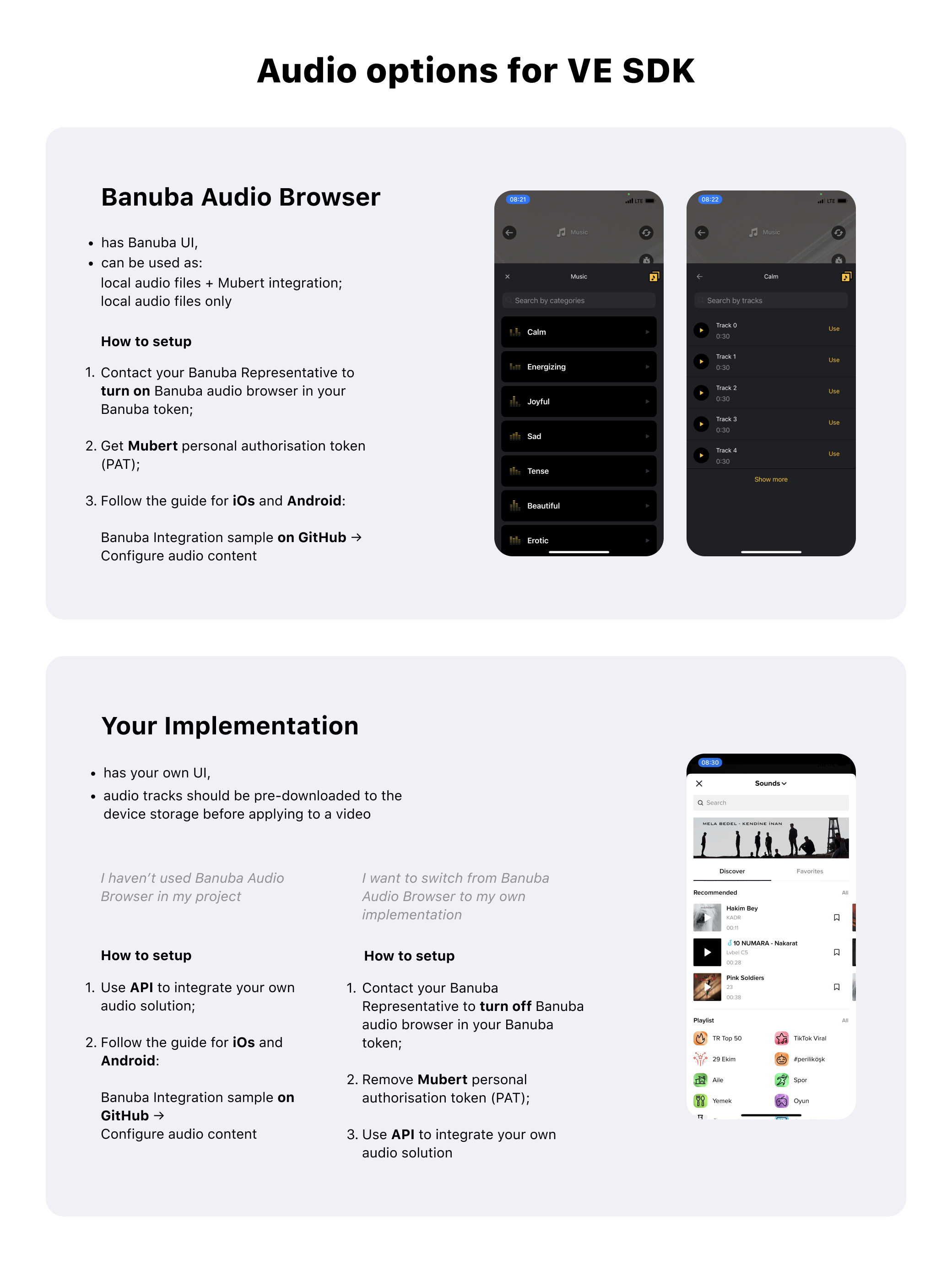 For now, there are 2 options for the audio browser:
1) Using Banuba audio browser implementation to add audio files from internal storage (downloaded library).
It can be also integrated with Mubert API (requires personal authorisation token) - this feature should be included in your Banuba token by your Banuba Representative.
2) Integrating your own audio browser with any other audio provider, minding that each file has to be pre-downloaded from the external music provider service to the device storage before applying to a video.