Blog
Face Filters
How To Create Your Own Face Filters Like Snapchat In Banuba Studio. Part 1

Alena Arsenova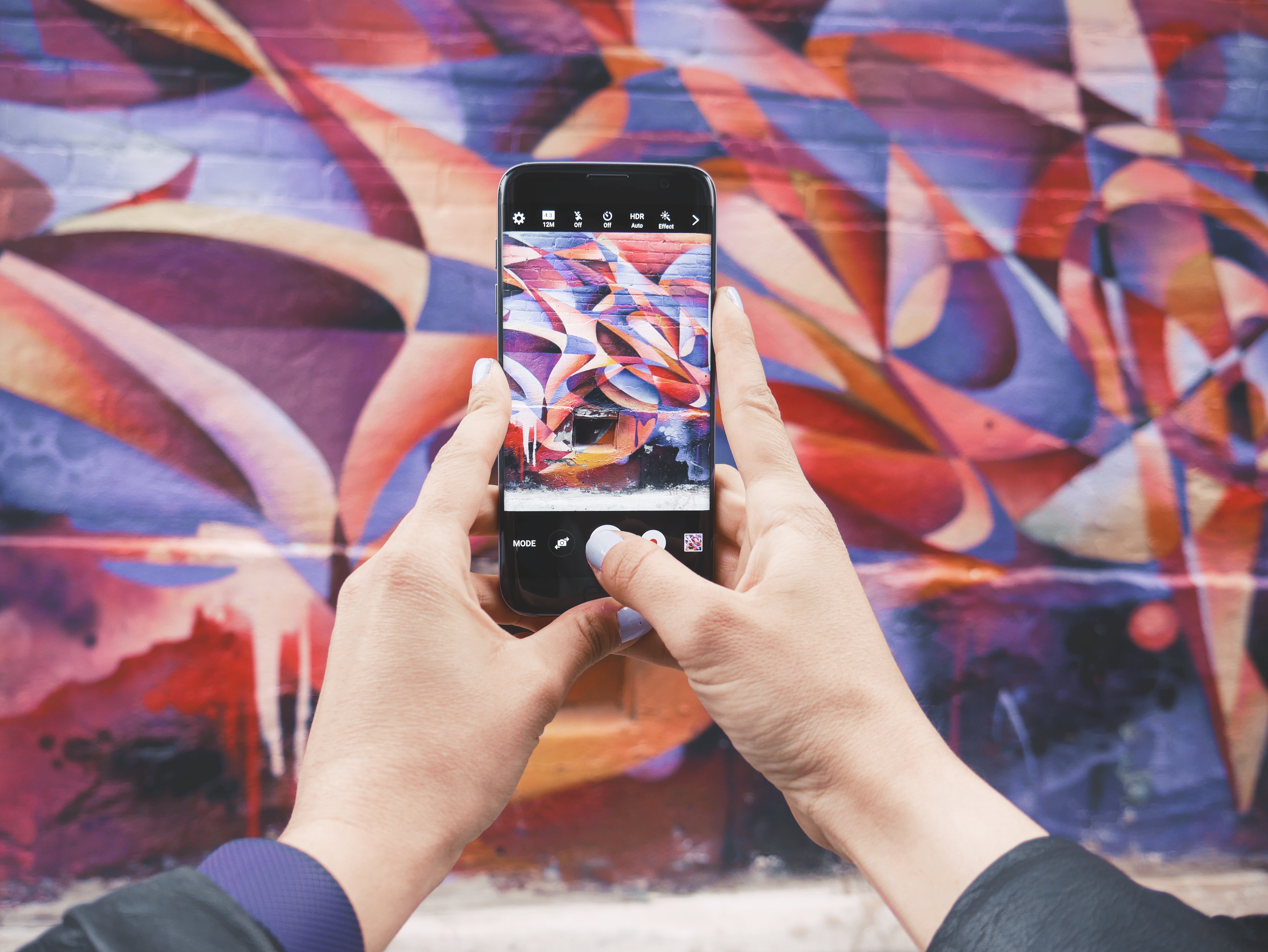 We are starting a series of educational posts about face filter creation in Banuba Studio. This post will give you an overview of Banuba Studio, its possibilities and the way you can use it to create your own photo and video face filters like Snapchat.
What is Banuba Studio?
Banuba Studio is the engine where you can create, test and adjust your own camera face filters before uploading them to your camera app via Banuba Face Filter SDK.
This tool is made for designers and developers who work on their own filter apps and want to create their AR effects. No special coding skills needed to construct effects. Any person can work in Banuba Studio, and your effect quality and beauty will depend solely on your design skills (plus imagination).
What you can do in Banuba Studio
Create your own AR photo filters, face camera effects and motion stickers.
Set effects' properties and behaviour.
Preview your AR effects in real time and make adjustments.
Add audio to your face filters (background music or sound effects).
Add beautification component to enhance your users' faces or add beauty makeup filter along with overlaying AR objects.
Use animated textures and add triggers to add more interaction.
Iterate effects fast and get timely feedback on what's to improve.
Why use Banuba Studio
---
Real time effect preview
See how AR effects and face filters look and behave in real-time. In case you want to make any changes to the effect you're working at, you don't need to upload and save multiple files for viewing the result of your changes. You just edit graphical files and drag the effect folder to View Screen — the changes appear on the fly within seconds.
---
Time and effort save
It takes about 15 minutes to construct and set your effect in Banuba Studio. Within this time you can upload all your graphical files, set the needed parameters and effect properties that define its behaviour and preview your effect performance in real-time.
---
Convenient to use
A simple drag-and-drop interface allows for quick and fast effect construction. In case of any errors, you can refer to the Command line as well as get our support and training.
How to create AR camera face filters in Banuba Studio
We've designed Banuba Studio keeping in mind our own experience with filter creation. For that reason, Banuba Studio is made as a simple and easy to use tool for those who want to create their own AR filters.
---
Banuba Studio includes 3 components:
Constructor for effect creation
ViewPort for effect preview
Command line for tracking the effect performance and error detection (Windows-only)
Each component stands as a separate work window and has its specific functions. As a designer, you'll use these components to construct, preview and track the process of face filter creation.
---
Camera face filter creation process
Design effects in your favourite 3D graphical editor and save files in .fbx format (recommended).
Pack the files in a source folder.
Upload the folder and the files to the Constructor.
Adjust parameters and set properties.
Construct the effect and preview it in real time in the ViewPort.
Let's take a closer look at each component and explore its possibilities.
Constructor
The constructor is the component where you assemble the graphical files of the effect and create the live AR effect.
Before getting started with the Constructor, you need to create a root folder on your computer and a source folder (SRC folder) inside it where you'll store all effect files. Name it (basically the same as you name your effect) and add image and media files.
Constructor User Interface
Open your root folder in the Constructor and you'll see 4 tabs:
Textures - where you see graphical files that convey the effect's colors, reflection, gleam, and roughness. We recommended using several textures for professional and good-looking effects, i.e. base color with transparency, roughness and metalness.
FBX models - where you see graphical files that convey geometry of the AR effect, its shape and form.
Rendering - where your main work takes place. Here you adjust the final look of the effect. You can set the drawing queue, material properties, and scene settings. You can also tick to add some useful features like beautification, physical based rendering, cutoff geometry, shading, etc.
Media - where you add audio files if you want to add music or sounds to your AR effect.
Geometry and Textures Of The Effect
Once you finish adjusting the effect properties, you click the button 'CONSTRUCT' and get all the files generated into a live AR effect.
Drag-and-drop the effect folder to the ViewPort and see its performance and look in real-time.
ViewPort and Command line for effect preview
The ViewPort is a selfie camera that shows your real-time filter performance. However, before sending a filter to the live app, we recommend testing it on a mobile device to see how it'll look like for the end user.
Command Line and ViewPort
If you make any edits in the effect files, you can quickly preview them in ViewPort without multiple uploads — by simply dragging the files to the preview window.
The command line allows tracking the current process and effect performance status. In case of any errors, the command line may show what you need to fix, e.g. which files or spaces are missing.
Summing up
Banuba Studio is a great tool for creating your own AR effects quickly and easily — via a simple drag-and-drop interface.
Working in Banuba Studio doesn't require any programming or technical skills. Your effect quality will solely depend on the designer's skills and imagination.
We ship Banuba Studio with a couple of built-in components such as Beauty Camera filter, Triggers, Audio and other that allow for more interactive face filter creation.
Along with our face filter SDK and Banuab Studio, we provide clients with 3D mesh models of the face and head which you can use to design your AR face filters.
Banuba's 3D Mesh Model _ Head
What's next
Banuba Studio is a developing project that we're constantly updating and improving. In the following release, we plan to join View and Constructor in a single tool for making it even more convenient effect creation.
Next time we'll see how to construct camera face filters step by step. You may also learn some insights on what face filters engage users best as well as find some practical advice on designing great AR effects.
---
READ MORE:
How To Create Face Filters Like Snapchat in Banuba Studio. Lesson 2_Effect Construction
5 Types Of Face Filters Like Snapchat That Engage Users Best
Top